At the 2012 Global Influencer Summit in Shanghai, HP announced a full slate of new thin-and-light and ultrabook systems, and we've gotten to go hands on with all of them.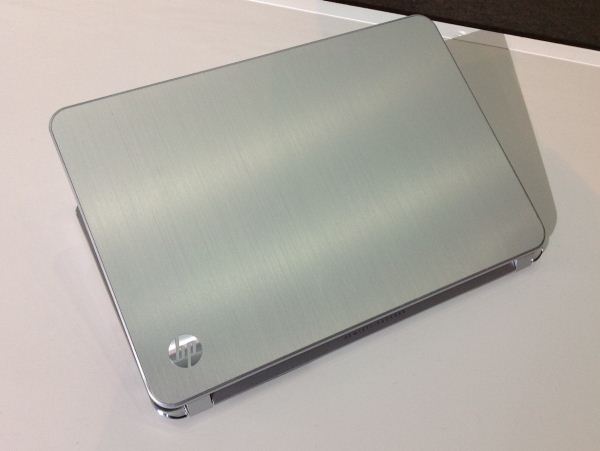 The most important products of the lot are the new Envy ultrabooks and sleekbooks. Sleekbook is just a marketing term to describe notebooks that don't meet all of Intel's criteria for ultrabook classification due to CPU and storage component selection, but are otherwise identical to the ultrabook line, including sharing the same 19.8mm thick chassis.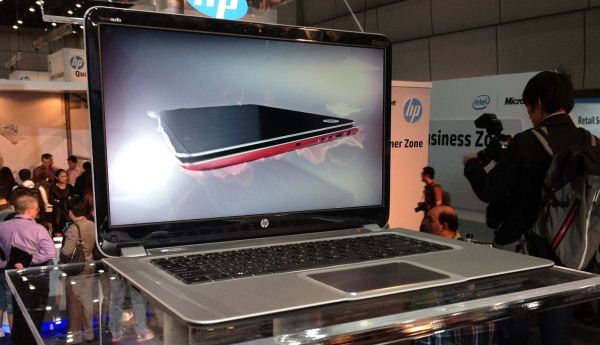 Both of the model lines are available in 14" and 15.6" sizes, and feature Beats audio, glass trackpads with multitouch and gesture support, and optional backlit keyboards. The lid and palmrest are brushed aluminum, while the bottom of the notebook is a soft-touch plastic material. There are two color options - silver metal/black plastic, or a much more visually arresting black metal/red plastic model. The ultrabook lines are based on Intel's 3rd generation Core ultra-low voltage processors, similar to other ultrabooks, while the sleekbooks come with normal Ivy Bridge processors in the 14" or AMD"s Fusion APUs in the 15.6". The entire lineup has battery life quoted in the 8-9 hour range (depending on screen size and CPU choice). I suspect that the ultrabook and sleekbook versions of the will be mixed up very often (I saw some HP product managers confuse the different demo units more than once here in Shanghai), but what gets lost is that effectively, they're all just different flavors of the same notebook.
HP has always chosen to design its volume platforms as highly modular systems, with consumers and retailers able to chose from a variety of screen sizes, Intel or AMD processors, and a variety of storage/memory/graphics options. For the first time, we're seeing that mentality hit the ultrabook-class of device. HP has designed the new Envy as a single platform with two screen sizes, a range of Intel and AMD processors, a choice of mechanical, solid-state, or hybrid storage options, and optional AMD dedicated graphics (for the Intel models - the AMD models have onboard graphics that are deemed good enough to not merit a dGPU option). If you tick the right combination of boxes (Intel ULV CPUs and hybrid or solid-state storage), the Envy can meet Intel's spec to be classified as an ultrabook. If not, HP calls it a sleekbook. It's a bit confusing, especially in HP's relatively vague press blast, but upon explanation, the new term makes sense.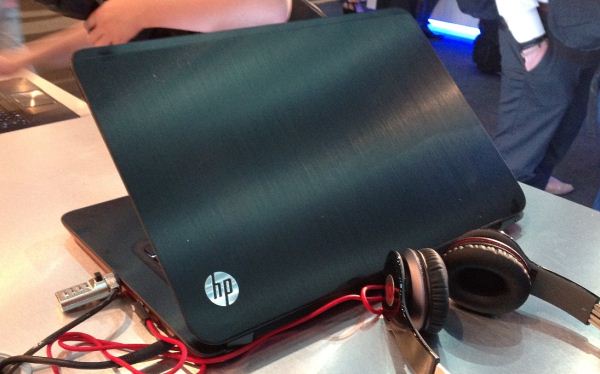 The Envy devices are pretty nice, with an attractive design (particularly the red and black one) and solid build quality. THe interesting thing here is that the AMD-based Envy 6 (the 15.6" Envy) starts at $599, making it a pretty great value for that price point considering the premium design and features. The base Envy 4 starts at $699, while the ultrabook-spec Envy 4 (essentially the same system, except with a 32GB mSATA caching drive to suplement the mechanical storage) goes for $749. The Intel-based Envy 6 starts at $799 and comes standard with the caching drive, thus meeting the ultrabook spec as well. The AMD-based Envy 6 will be available on June 20, while the rest of the Envy systems are available now.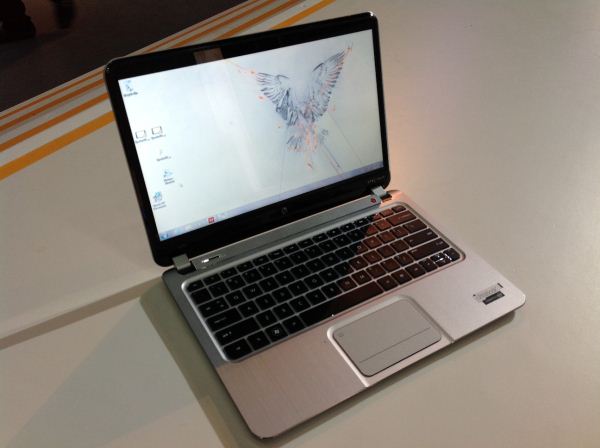 HP is also expanding the premium Envy Spectre line with the Envy Spectre XT. Unlike the Spectre 14, the Spectre XT has a 13.3" display and is made entirely of anodized brushed aluminum. The very attractive all-metal design goes in a different direction than the Spectre 14, which was the first notebook to be made primarily of glass. While innovative, the Gorilla Glass chassis led to the Spectre 14 being a bit expensive, as well as thicker and heavier than most ultrabooks tended to be. The Spectre XT, on the other hand, has much more petite dimensions and measures 14.5mm thick at the thinnest point, along with a 3.07lb weight (1.395kg). The Spectre XT certainly feels like a step up in design and build from the Envy, but it's not as unique or as immediately stunning as the Spectre 14. The Spectre XT will hit market on June 8th, with a starting price of $999 with Intel's Ivy Bridge ULV processors and solid state storage. The Spectre XT is aimed squarely at the Samsung Series 9 ($1399) and other premium ultrabooks, so HP seems to be pricing their new portables relatively aggresively. It's a good sign, one that means we'll likely see the entire ultrabook market go more mainstream in terms of price point going forward.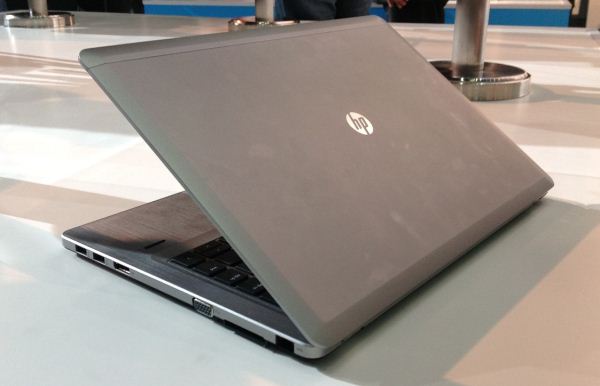 In other ultrabook news, HP announced their first ultrabook meant specifically for the corporate world - the EliteBook Folio 9470m. The 9470m has a 14" screen and weighs a scant 3.6lbs. It squeezes a number of enterprise-centric ports and features into its 19mm thick frame, including VGA, DisplayPort, a full-sized Ethernet port, Smart card reader, fingerprint scanner, embedded TPM security chip, and Intel's vPro security technology. It will come with Ivy Bridge mobile processors and an optional SSD, and is expected to be available sometime in October 2012.