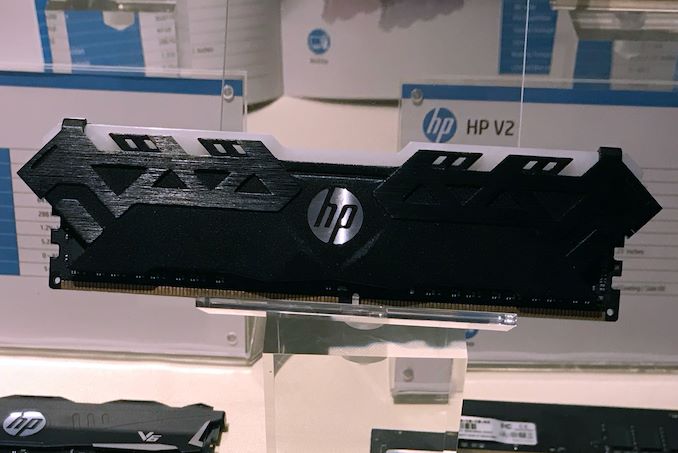 Nowadays RGB LEDs are found on almost all modules for enthusiasts produced using famous memory houses as well as those used by boutique PC makers. HP recently renewed its focus on gaming PCs and has to play by the rules, which means using enthusiast-class components, including those with RGB. At Computex, we spotted such HP-branded memory modules made by BIWIN.
It is not a secret that large PC OEMs outsource production of components and accessories to a variety of manufacturers. As it appears, some of HP's memory modules for gaming PCs are made by BIWIN, a large producer of DRAM and NAND flash-based products.
HP's lineup of gaming DDR4 modules currently consists of three sub-families: the V2, the V6, and the V8. The V2 are the most basic models without heat spreaders, the V6 are more advanced and equipped with heat spreaders, whereas the V8 modules sit on top and come with heat spreaders as well as RGB lighting.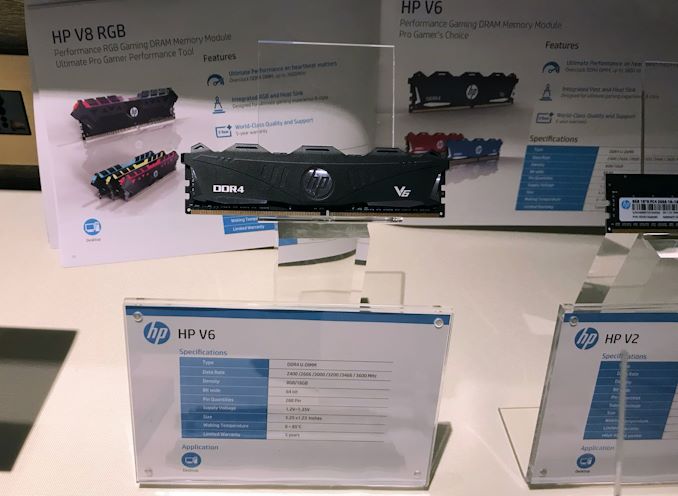 As far as specifications are concerned, HP's V6 and V8 modules come in 8 GB and 16 GB versions rated to operate in DDR4-2400, DDR4-2666, DDR4-3000, DDR4-3200, DDR4-3466, and DDR4-3600 modes at 1.2 V or 1.35 V. While such speed bins may not impress enthusiasts looking for extreme performance, such modules are guaranteed to work with the vast majority of gaming PCs by HP, which is exactly what the manufacturer needs.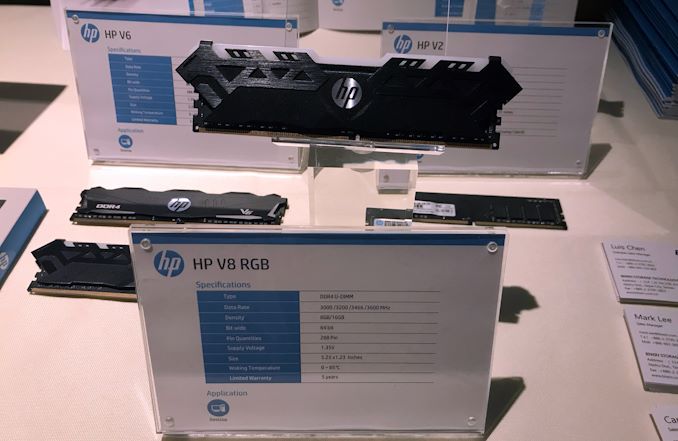 It is not clear when HP and BIWIN plan to make the HP V-series memory modules available, but since they are demonstrated at a major trade show, we expect them to hit the market in the foreseeable future.
Want to keep up to date with all of our Computex 2019 Coverage?

Laptops

Hardware

Chips
Follow AnandTech's breaking news here!