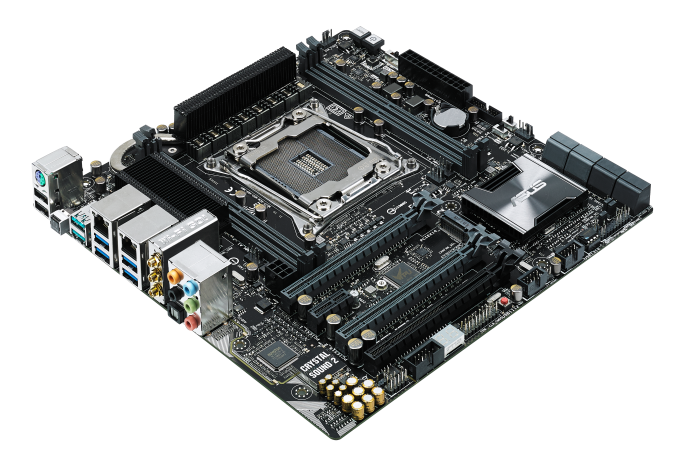 I love a good workstation – something with the power under the hood that acts as the silent black-box knight when work needs to be done. Most workstations are pre-built, expensive and come with a support package under the impression that the person using it might not know exactly what is involved (but the software package will do). They are also usually based on the enterprise level platforms. There is still a market for self-build workstations too, focusing most on ISV compatibility, hardware compatibility and longevity that cross the line between enterprise platforms and consumer platforms, usually to differentiate cost structures. ASUS' line of consumer oriented workstation motherboards fits in this space.
We tackled the ASUS P9X79-E WS from the last generation of products, and over the course of the launch of Haswell-E, ASUS updated the line with a full E-ATX X99-E WS model. In a flurry of mATX X99 launches, today sees the official North American launch of the smaller form factor micro-ATX version of the workstation line, the X99-M WS.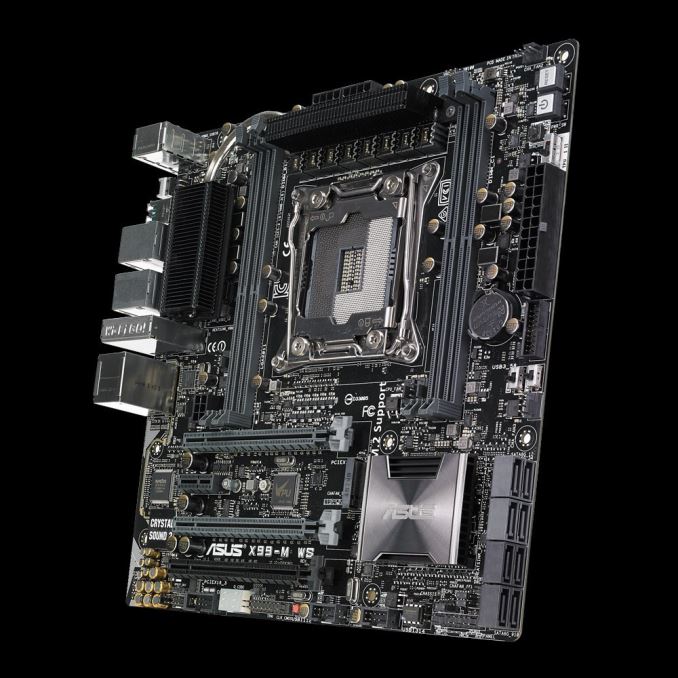 With the smaller form factor, as we've seen on other smaller X99 motherboards, there are some different arrangements in functionality over the regular X99. For example, the X99-M WS here has only four memory slots and eight SATA ports, but is equipped with x16/x16 full speed PCIe 3.0 lanes as well as a PCIe 2.0 x2 M.2 slot in the middle. (Note the third PCIe slot is from the CPU also, affording x16/x8/x8 with 40-lane CPUs and x16/x8/x4 with 28-lane CPUs.)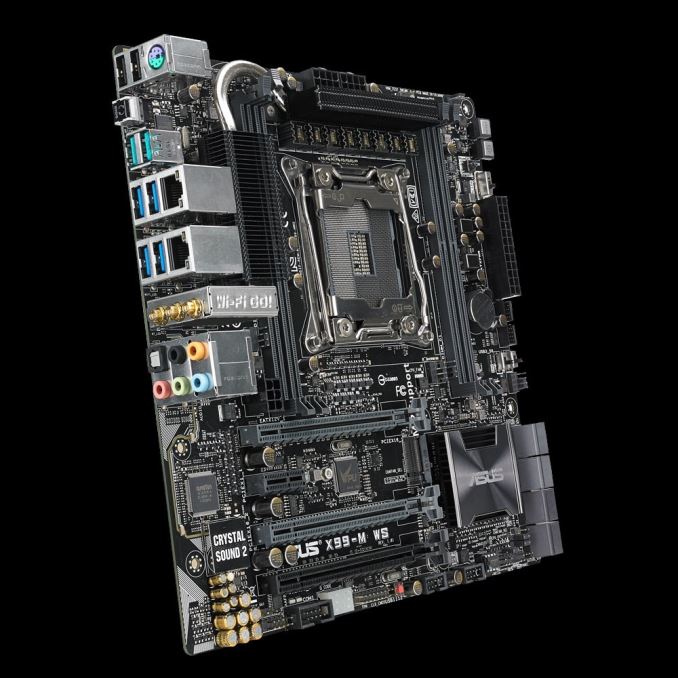 The dual I210-AT and I218-LM Intel network ports on the rear are supplemented with a 3x3 802.11ac tri-stream dual band module, with USB 3.1 ports (two Type-A) coming into the mix. Audio is provided with by the Realtek ALC1150 codec under the enhanced Crystal Sound 2 arrangement.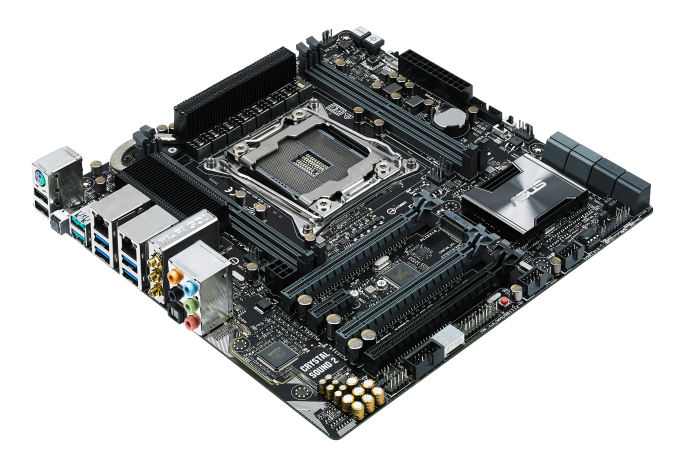 With the workstation level branding the components are subject to more extensive validation requirements, as well as full compatibility with Xeon E5-2600/1600 v3 processors and up to 64GB of registered ECC memory.
ASUS has set an MSRP of $280 and the board should be available from today in North America.
Source: ASUS, extra photos from TechPowerUp