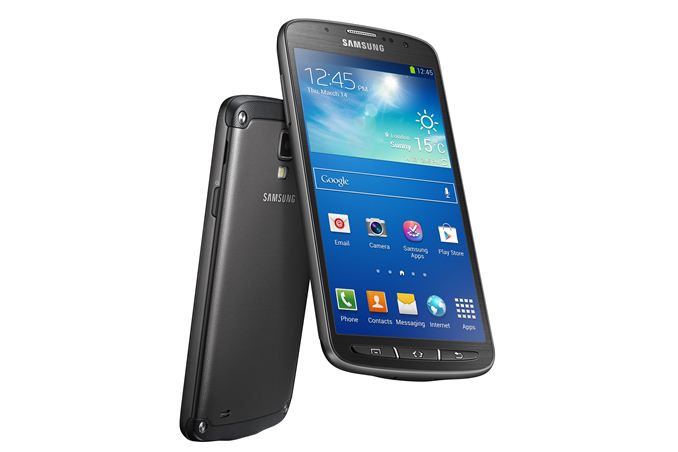 It shouldn't be a surprise to anyone at this point, but Samsung has just now made the ruggedized version of the popular Galaxy S 4 official, called Galaxy S 4 Active. The SGS4 Active includes an IP67 rating, which means it's fully sealed against dust (first digit 6 connotes a completely dust sealed design), and submergible up to 1 meter for up to 30 minutes (second digit 7). Samsung notes that the earphone jack is also water resistant so you can continue to listen to music while submerged with the appropriate headsets. Samsung also makes note of an 'Aqua Mode' setting in the camera to enhance audio and saturation when taking photos and video under water.
Superficially the SGS4A is almost the same as the international and other variants of SGS4, however there are a few changes to the phone beyond just a sealed design with IP67 rating. SoC remains the 1.9 GHz Snapdragon 600 (APQ8064AB) we've seen before, the major change is that camera gets a bump down to 8 MP instead of 13 MP, and there's a 1080p LCD display inside instead of Super AMOLED. Camera is likely still using 1.1 micron pixels, just the 8 MP version of the sensor for reduced z-height since LCD is a bit thicker. LCD makes sense here for cost reasons (something has to give) and brightness plus outdoor viewability reasons — AMOLED can go just as bright, but at higher power than the equivalent for LED backlit LCD. The back of the SGS4A seems to be removable given the presence of a thumb groove in the press photos, so ostensibly behind there is the microSD card slot, microSIM slot, and likely still user-replaceable battery. It's also obvious from the photos that the SGS4A includes physical menu, home, and back buttons instead of the still somewhat odd combination of both physical and capacitive on SGS4.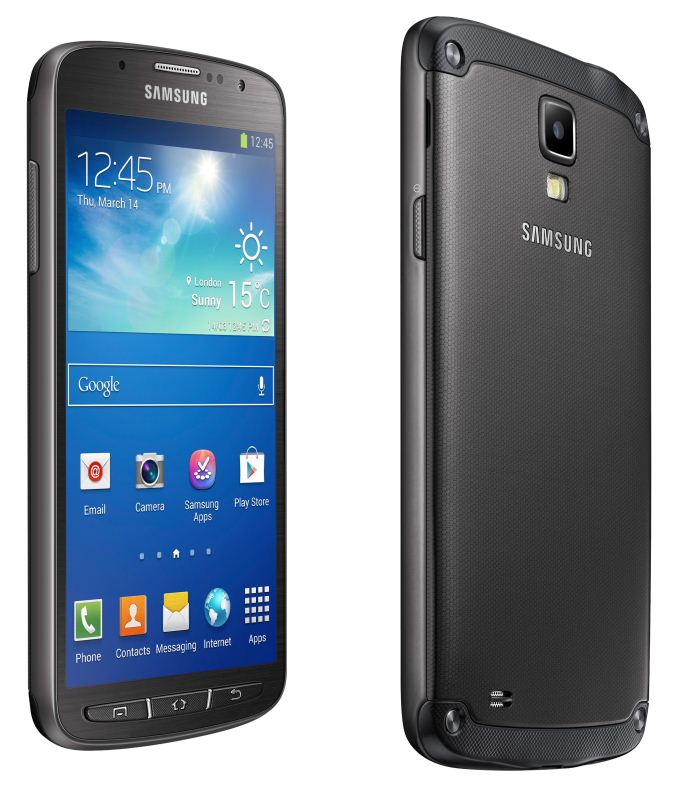 I have to admit that I like the design and appearance of the SGS4A in these press photos a heck of a lot more than the non-active SGS4, even if the SGS4A puts on a few mm around the edges and is heftier. I've put together a table with the comparisons.
SGS4A vs SGS4 Comparison
SGS4
SGS4 Active
Length
136.6 mm
139.7 mm
Width
69.9 mm
71.3 mm
Thickness
7.9 mm
9.1 mm
Weight
130 g
151 g
Display
5.0-inch 1080p SAMOLED
5.0-inch 1080p TFT LCD
Camera
13 MP with LED Flash
8 MP with LED Flash
There's no official information on pricing, but Samsung gives availability as 'this summer' in the US and Sweden in three different colors – Urban Grey, Dive Blue and Orange Flare. The latter two Blue and Orange colors are very vibrant from the looks of things.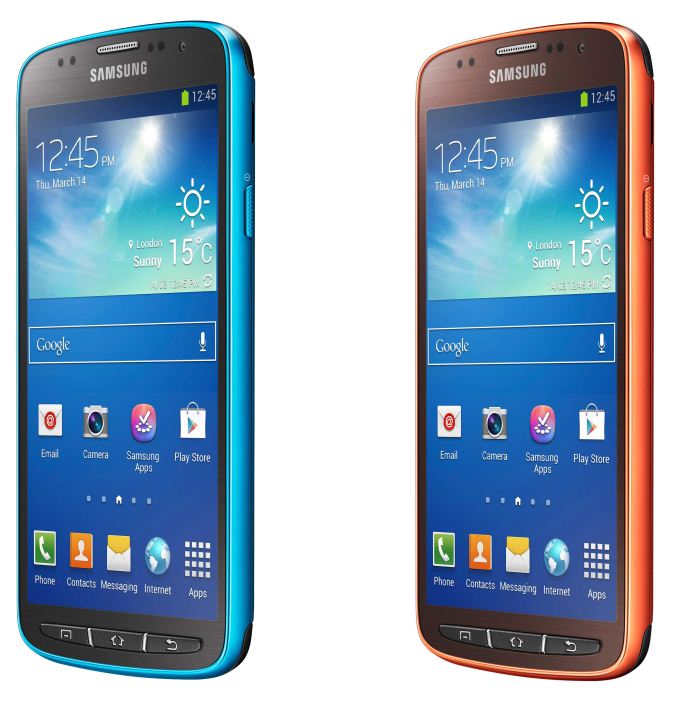 Samsung will be showing the SGS4A off at its June 20th event in London.
Source: Samsung