Almost exactly one year ago we reviewed and thoroughly explored the Motorola Droid X. At that point, its 1 GHz OMAP 3630 made it a competent performer and a worthy successor to the original Motorola Droid, and likewise competition for 1 GHz QSD8250 Snapdragon. A lot of things have changed since then, and and it's time for the original Droid X to finally get replaced with something even more powerful, the Tegra 2-packing Motorola Droid X2.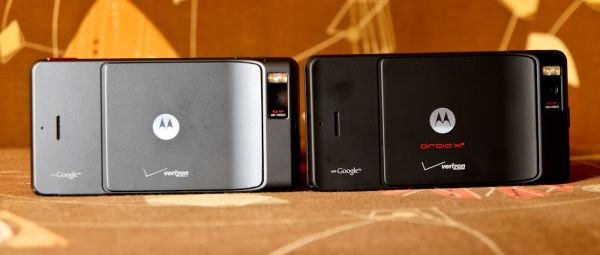 Motorola seems to have taken an 'if it isn't broken, don't fix it' approach with the X2, as the new handset is superficially identical to its predecessor. In fact, it's literally the exact same size, shape, and weight. I borrowed a friend's Droid X and stuck the X2 alongside it for comparison. With both turned off, I doubt most people could tell the two apart.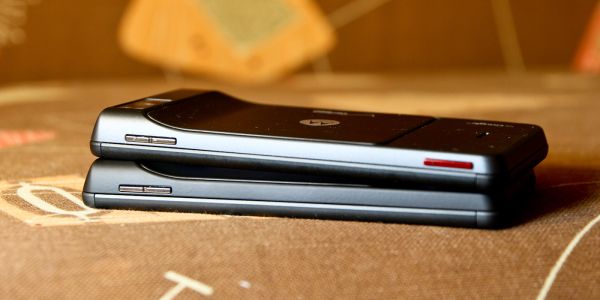 The X2 even fits inside the original X case and uses the same battery. The only physical difference between the X and X2 is that the dedicated two-step camera button is now gone. It's a bit odd considering how much of a fuss Motorola originally made about being one of very few Android handsets that actually offer a camera capture button, allowing you to quickly get into the application by holding the button, and make captures without tapping the screen and potentially losing the shot.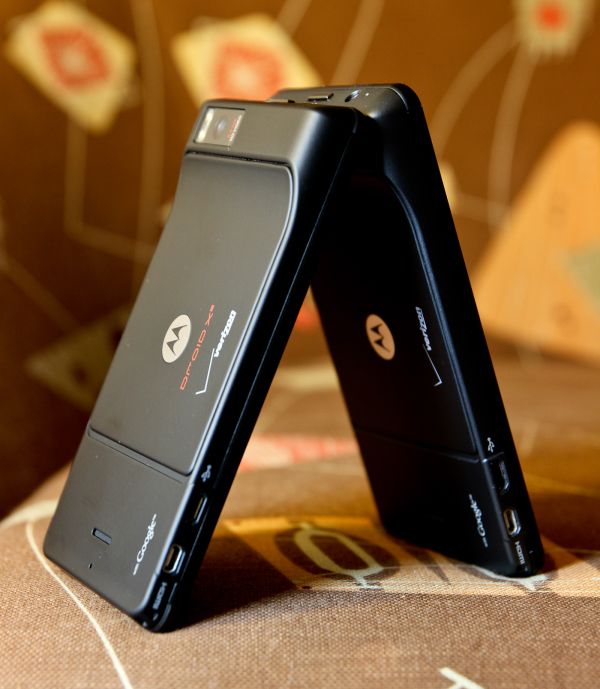 The nice thing about the two phones' superficial similarity is that cases are backwards compatible, though you'll get some useless bulge for the absent camera button. I stuck the X2 in my friend's X case, and it fit perfectly inside. Likewise, the X2 uses the same exact BH5X 5.6 Whr battery that the original X used, so if you've got extra batteries laying around or are replacing an X, you can continue using them.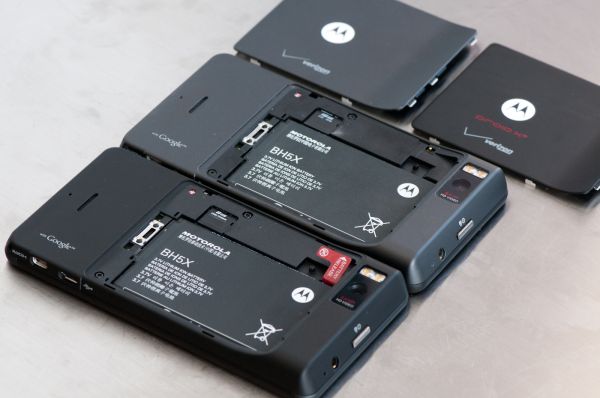 I see a lot of people carrying the X around just about everywhere - it's clearly a hugely successful device for Motorola. Building some rapport with end users by keeping the design the same and doing things like using the same battery are a good way to keep people that bought Moto buying Moto a second time. It's nice to see that we've moved on (at least somewhat) from the era where upgrading handsets meant having to re-buy almost all accessories but the charger.
Physical Comparison
Apple iPhone 4
HTC Thunderbolt
Motorola Droid X
Motorola Droid X2
Height
115.2 mm (4.5")
122 mm (4.8")
126.5 mm (4.98")
126.5 mm (4.98")
Width
58.6 mm (2.31")
67 mm (2.63")
65.5 mm (2.58")
65.5 mm (2.58")
Depth
9.3 mm ( 0.37")
13.2 mm (0.52")
9.9 - 14.4 mm (0.39"-0.57")
9.9 - 14.4 mm (0.39"-0.57")
Weight
137 g (4.8 oz)
183.3 g (6.46 oz)
149.2 g (5.26 oz)
148.8 g (5.25 oz)
CPU
Apple A4 @ ~800MHz
1 GHz MSM8655 45nm Snapdragon
1 GHz OMAP3630
1 GHz Dual Core Cortex-A9 Tegra 2 AP20H
GPU
PowerVR SGX 535
Adreno 205
PowerVR SGX530
ULP GeForce
RAM
512MB LPDDR
768 MB LPDDR2
512 MB LPDDR2
512 MB LPDDR2
NAND
16GB or 32GB integrated
4 GB NAND, 32 GB microSD class 4 preinstalled
8 GB NAND, 16 GB microSD class 4 preinstalled
8 GB NAND, 8 GB microSD class 4 preinstalled
Camera
5MP with LED Flash + Front Facing Camera
8 MP with AF/Dual LED flash, 720p30 video recording, 1.3 MP front facing
8 MP with AF/LED Flash, 720p24 video recording
8 MP with AF/LED Flash, 720p30 video recording
Screen
3.5" 640 x 960 LED backlit LCD
4.3" 800 x 480 LCD-TFT
4.3" 854 x 480 LCD-TFT
4.3" 960 x 540 RGBW LCD
Battery
Integrated 5.254 Whr
Removable 5.18 Whr
Removable 5.65 Whr
Removable 5.65 Whr
There's so much that's similar between the X and X2 that it's easier to just call out what all is different. First off, the X2 of course is built around a 1 GHz NVIDIA Tegra 2 AP20H SoC, which consists of two Cortex-A9 processors alongside a ULP GeForce GPU. There's still 512 MB of LPDDR2 present. We'll talk about the SoC and performance more in a bit. The second huge change is a that the X2 includes a qHD (960 x 540) LCD display with an RGBW PenTile subpixel layout. That's up from the FWVGA (854 x 480) display on the Droid X. Again, we'll talk about what all RGBW means in the display section, but this is similar to the display which Motorola shipped in the Atrix. Third, the X2 has an improved camera, which at first glance looks the same on paper (both are 8 MP with AF and dual LED flash), but as we will show later, produces much higher quality images.