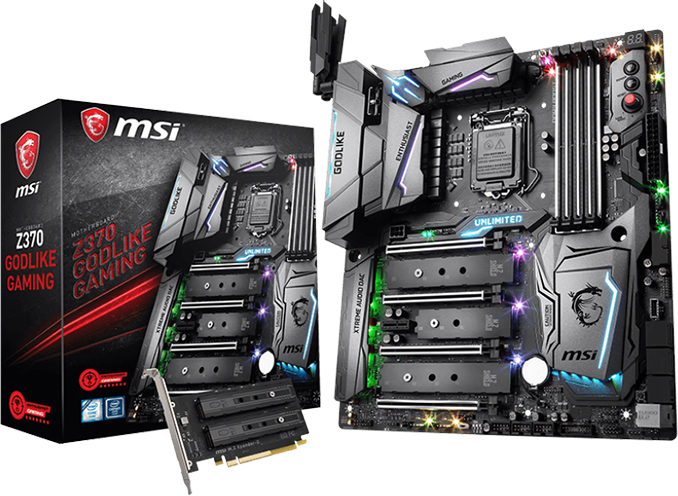 MSI pushed a news item live today that states that the company has released updated BIOS versions for its Intel Z370-based motherboards that add support for Intel's as-yet unannounced 9th Generation Core processors. The announcement shows that Intel's upcoming 9000-series CPUs will work with existing platforms.
The list of MSI's Z370-powered motherboards that already support the forthcoming Intel's 9th Gen Core processors includes 15 models (see the list below), whereas in total the company has 20 Z370-based SKUs in its lineup. Therefore, MSI yet has to add support for Intel's upcoming CPUs to all of its Z370 platforms.
Intel has not yet announced the new processors, although has stated that the next generation of S-series (desktop) processors will be in the market my the end of the year. Preliminary leaks indicate that the new chips will rely on the Coffee Lake/Kaby Lake microarchitecture, will feature up to eight cores and will be made using one of Intel's 14 nm process technologies, however this has not been qualified by Intel.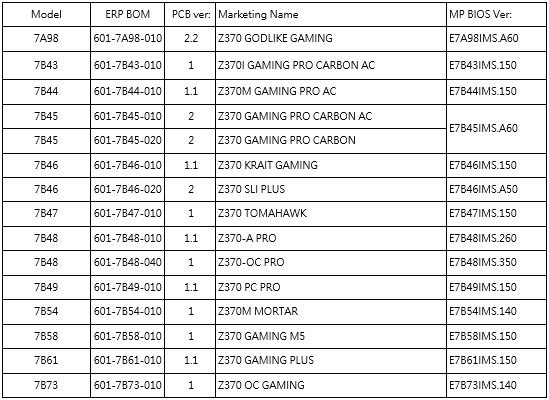 The list of MSI's Z370-based motherboards that support Intel's 9th Gen Core processors with the new BIOSes are as follows:
MSI Z370 Godlike Gaming
MSI Z370 Gaming Pro Carbon AC
MSI Z370 Gaming Pro Carbon
MSI Z370I Gaming Pro Carbon AC
MSI Z370M Gaming Pro AC
MSI Z370 Krait Gaming
MSI Z370 SLI Plus
MSI Z370 Tomahawk
MSI Z370-A Pro
MSI Z370-OC Pro
MSI Z370 PC Pro
MSI Z370M Mortar
MSI Z370 Gaming M5
MSI Z370 Gaming Plus
MSI Z370 OC Gaming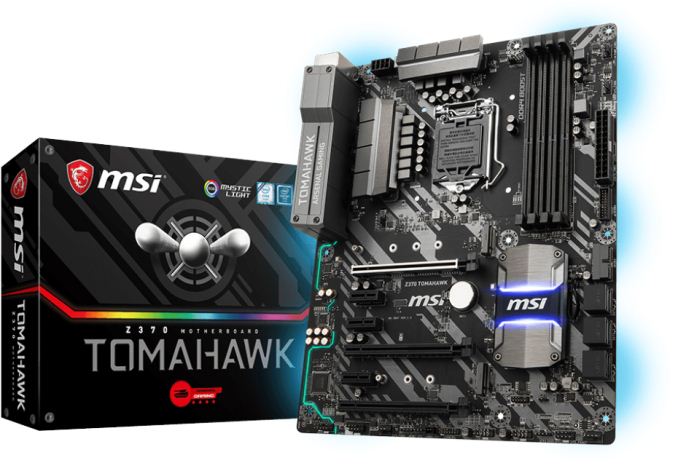 Related Reading
Source: MSI