Windows Phone 7
The one area Microsoft hasn't touched while upgrading Windows Phone has been the SoC requirements. The platform launched with 65nm Qualcomm Snapdragon SoCs featuring the quite-slow Adreno 200 GPU. Despite the age of the hardware, Microsoft has done wonders to make Windows Phone feel very responsive but as Qualcomm gets ready for the ramp to 28nm it's going to be increasingly difficult to ship 65nm hardware on a high-end device. The next wave of Windows Phones (while we wait for the presumably Krait based major upgrade in 2012) makes the jump to 45nm with Qualcomm's Snapdragon S2. You get better power consumption characteristics, higher clocks and a much faster (nearly 2x) Adreno 205 GPU. Samsung will be among the first to ship this...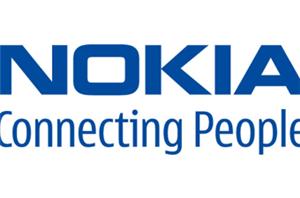 While we are all excited about today's iPhone event, Nokia has shed some light to their Windows Phone schedule as well. Nokia's CEO, Stephen Elop, held a speech yesterday...
18
by Kristian Vättö on 10/4/2011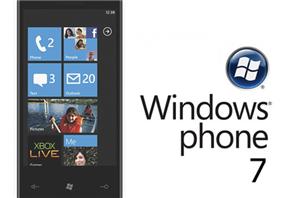 Microsoft has been hyping the Windows Phone 7.5 "Mango" update for quite some while now. They have been claiming that it will be the biggest update for WP7 platform...
15
by Kristian Vättö on 9/28/2011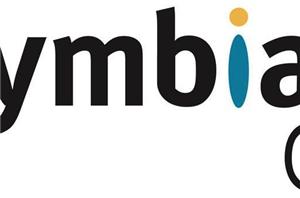 Nokia President Chris Weber announced in an interview today that the company will completely stop selling feature phones and Symbian-based smartphones in the US in order to focus on...
12
by Andrew Cunningham on 8/9/2011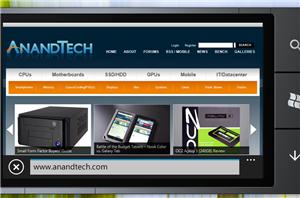 On Tuesday, Microsoft announced a number of details and the first official look at the next release of Windows Phone 7, codename "mango." Back when we reviewed Windows Phone 7...
35
by Brian Klug on 5/26/2011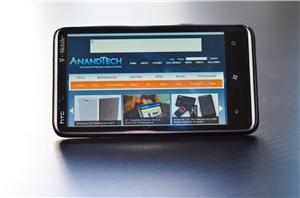 When Microsoft launched Windows Phone 7 late last year, it was readily evident that they had a solid platform on their hands, but it was missing some critical details...
45
by Vivek Gowri on 5/12/2011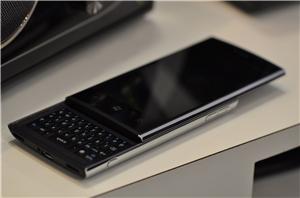 When we first looked at the retail Windows Phone 7 devices back in September of last year, we had one general takeaway - the hardware, regardless of manufacturer, was...
38
by Vivek Gowri on 3/14/2011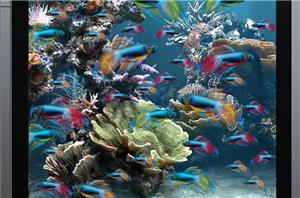 At MWC 2011, Microsoft just announced a number of improvements for WP7 including the timeline for when its first update will be pushed to devices. The update with app-loading performance...
35
by Brian Klug on 2/14/2011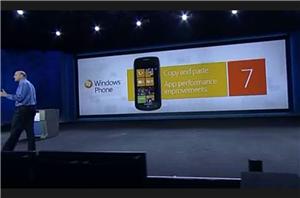 The Microsoft keynote at CES last night reiterated a lot of what we already know about Windows Phone 7, and fleshed out the software giant's plans for its mobile...
31
by Brian Klug on 1/6/2011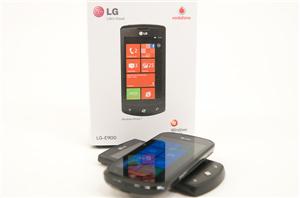 The only aspect of purchasing a Windows Phone that's more difficult than jumping on the iPhone bandwagon is choosing hardware. While the OS may be polished, nearly all Windows...
34
by Anand Lal Shimpi on 12/3/2010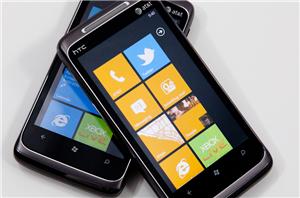 Even though the WP7 official unveiling is quite a ways behind us, we've been spending quite a lot of time with the respective Windows Phone 7 launch devices. Anand...
39
by Brian Klug on 11/13/2010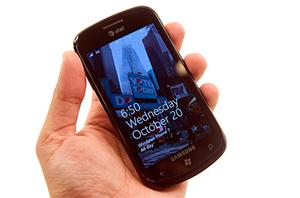 It took Microsoft a long time, but it's finally here - Windows Phone 7 (now sans the 'Series'). It's the software giant's spiritual successor to Windows Mobile, its answer...
127
by Anand Lal Shimpi & Brian Klug on 10/20/2010
For those of you who haven't read today's Moorestown Architecture article I'd highly recommend it. This is quite possibly one of the biggest introductions we've seen in the past...
21
by Anand Lal Shimpi on 5/5/2010
Microsoft has been behaving rather strange these past few years. After spending much of 2006 in denial about the threat the iPhone posed, we're finally seeing the beginnings...
55
by Brian Klug on 3/21/2010