GTC 2018
As part of this week's GTC 2018 keynote address, NVIDIA CEO Jen-Hsun Huang quickly touched upon the future of NVIDIA's ARM SoC lineup. While the company no longer publicly advertises or sells new ARM-based SoCs – the last SoC branded Tegra was the Tegra X1 – they have continued development for private uses. Chief among these of course being their DRIVE systems, where the Xavier SoC is at the heart of both the single-SoC Xavier module, as well as the larger and more powerful muti-processor Pegasus module for level 5 vehicles. While Xavier itself is just now sampling to partners, NVIDIA already has their eye on what's next. And that is Orin. Unlike even the Xavier tease in 2016, NVIDIA is saying very little about Orin...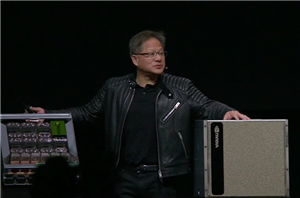 Ever wondered why the consumer GPU market is not getting much love from NVIDIA's Volta architecture yet? This is a minefield of a question, nuanced by many different viewpoints...
28
by Ian Cutress on 3/27/2018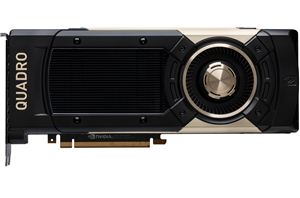 Along with today's memory capacity bump for the existing Tesla V100 cards, NVIDIA is also rolling out a new Volta-based card for the Quadro family. Aptly named the Quadro...
22
by Ryan Smith on 3/27/2018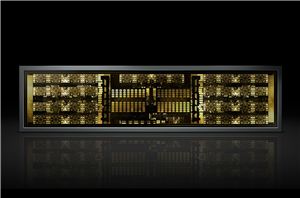 Back in 2016 when NVIDIA launched the Pascal GP100 GPU and associated Tesla cards, one of the consequences of their increased server focus for Pascal was that interconnect bandwidth...
22
by Ryan Smith on 3/27/2018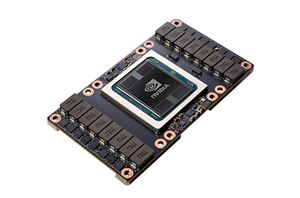 Update 05/24: NVIDIA has since reached out to us, informing us that their previous statement about 32GB cards replacing 16GB cards was in error, and that the 16GB V100...
7
by Ryan Smith on 3/27/2018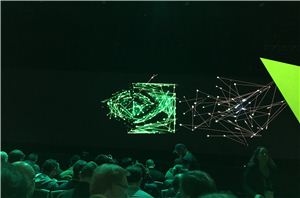 We're here at the San Jose Convention Center for NVIDIA's GPU Technology Conference. Kicking off this first full day of events is of course NVIDIA CEO Jen-Hsun Huang's keynote...
27
by Ryan Smith & Nate Oh on 3/27/2018