CDNA
AMD today is formally unveiling their AMD Instinct MI200 family of server accelerators. Based on AMD's new CDNA 2 architecture, the MI200 family is the capstone AMD's server GPU plans for the last half-decade. By combing their GPU architectural experience with the latest manufacturing technology from TSMC and home-grown technologies such as their chip-to-chip Infinity Fabric, AMD has put together their most potent server GPUs yet. And with MI200 parts already shipping to the US Department of Energy as part of the Frontier exascale supercomputer contract, AMD is hoping that success will open up new avenues into the server market for the company.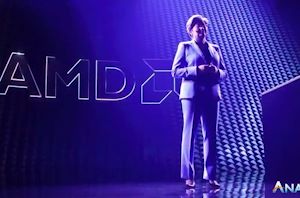 Following the keynote press conference, AMD invited a number of key press partners for some Q&A time with Dr. Lisa Su. On the table, we were told, was any...
72
by Dr. Ian Cutress on 1/12/2021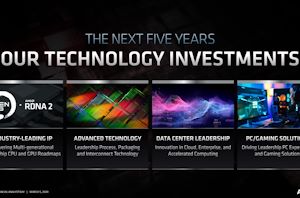 AMD's first Financial Analyst Day since 2017 has just wrapped up. In the last three years AMD has undergone a dramatic change, launching its Zen CPU architecture, and greatly...
51
by Ryan Smith on 3/5/2020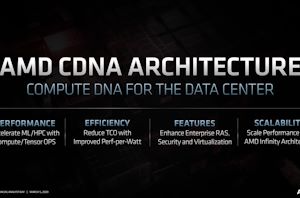 Over the last decade, the industry has seen a boom in demand for GPUs for the data center. Driven in large part by rapid progress in neural networking, deep...
26
by Ryan Smith on 3/5/2020