B550
ASRock and Razer have today announced a product collaboration. Two of ASRock's premium models for AM4 are being updated with Razer styling and Razer Chroma connectivity: the X570 and B550 Taichi Razer Edition. Built upon the popular Taichi series, both of the new Razer Edition variants include a 16-phase power delivery, with official support and compatibility with Razer's Chroma RGB ecosystem. Whenever Razer does a collaboration with any company in the hardware industry, it gets people excited and talking. One of the most prominent brands globally with its green inspired peripheral range, as well as its various wacky ideas such as an RGB gaming toaster; I can't ever be as excited for a toaster as much as the Chroma Edition. The ASRock X570 Taichi Razer Edition...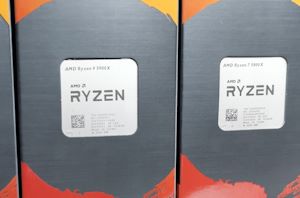 One of the ways that enthusiasts tinker with their processors is through overclocking: the attempt to get more performance by changing frequencies and voltages, up to the limits of...
57
by Dr. Ian Cutress on 11/23/2020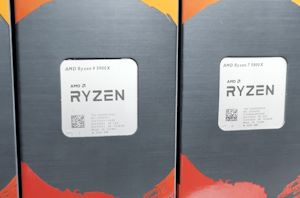 When AMD announced that its new Zen 3 core was a ground-up redesign and offered complete performance leadership, we had to ask them to confirm if that's exactly what...
330
by Dr. Ian Cutress & Andrei Frumusanu on 11/5/2020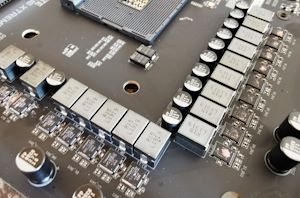 This month has been another hot one for AMD, with the announcement that its latest Zen 3 processors (Ryzen 5000) which will be available from November 5th. In anticipation...
48
by Gavin Bonshor on 10/28/2020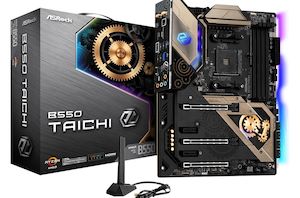 Outside of its Aqua series of motherboards, which come with exquisitely crafted monoblocks, ASRock's Taichi brand has been a critical part of the company's offerings in the land of...
62
by Gavin Bonshor on 8/21/2020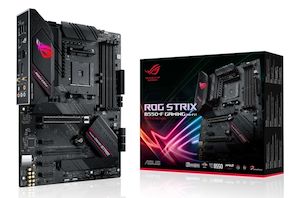 Motherboards based on AMD's B550 chipset have exploded onto the scene. Despite B550 being a cost-down version of X570 for the budget market, motherboard manufacturers have gone a little...
39
by Gavin Bonshor on 7/22/2020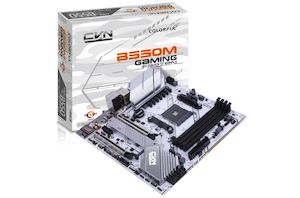 With AMD's B550 models now on the shelves, a lot of focus around its launch was based on pricing - or rather the lack of very low-cost entry-level models. The...
50
by Gavin Bonshor on 7/9/2020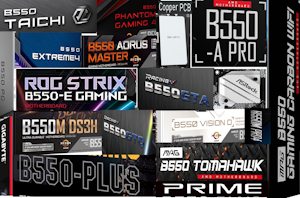 AMD's budget motherboard range is often at times more successful than the bigger, full fat versions. Users have in the past got almost all of the same chipset features...
100
by Dr. Ian Cutress & Gavin Bonshor on 6/16/2020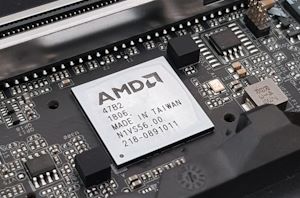 Today is the next stage of the AMD AM4 B550 motherboard rollout: numerous vendors have started listing its models in place of an expected launch on June 16th. One...
51
by Gavin Bonshor on 5/21/2020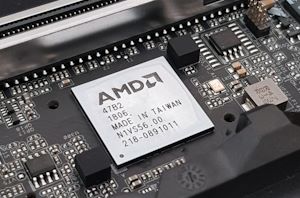 In a surprising twist, AMD has today announced that it intends to enable Ryzen 4000 and Zen 3 support on its older B450 and X470 Motherboards. This is going...
164
by Dr. Ian Cutress on 5/19/2020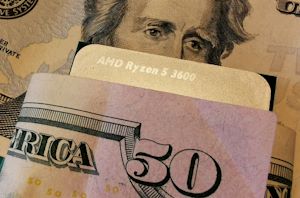 Every so often there comes a processor that captures the market. It ends up being that right combination of price, cores, frequency, performance, features and compatibility when added to...
113
by Dr. Ian Cutress on 5/18/2020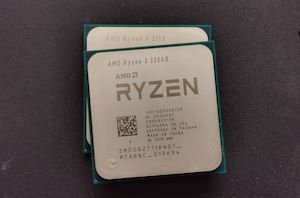 When AMD announced the new Ryzen 3 processors built on Zen 2, I was under the impression that these were essentially the reject parts from AMD's successful Ryzen 3000...
250
by Dr. Ian Cutress on 5/7/2020