Application and Futuremark Performance
Given that the Alienware M18x R2 we have in house features the fastest mobile CPU we've tested, the fastest mobile GPU configuration we've tested, and two SSDs in a striped RAID, it's reasonable to assume Futuremark's benchmarks are going to be pretty kind to it. With that in mind, I've added another wrinkle for both my edification and yours: I've included test results where available for AVADirect's second Quiet Gaming PC and iBuyPower's Ivy Bridge and Kepler-powered Erebus GT. Both of these are powerful current-generation gaming desktops that are available for roughly two thirds the price of the M18x R2.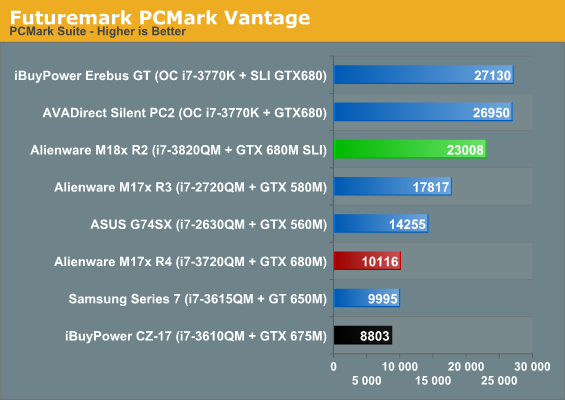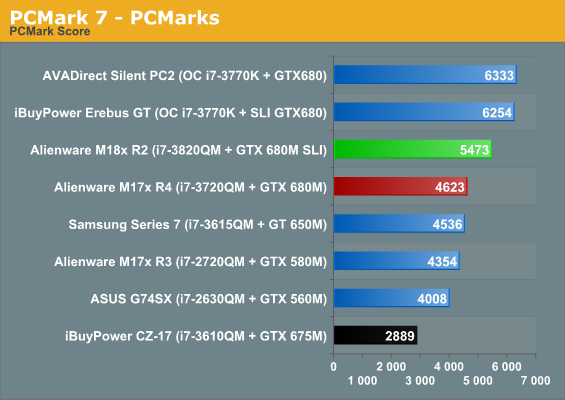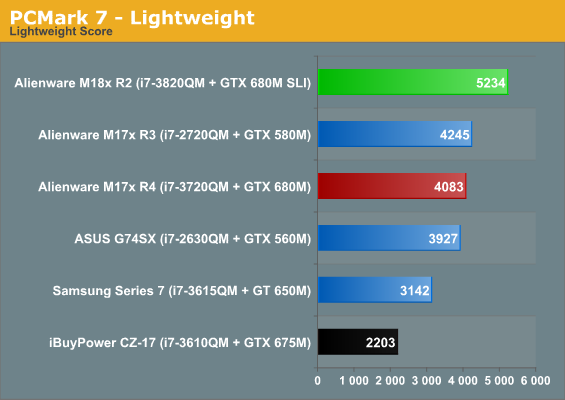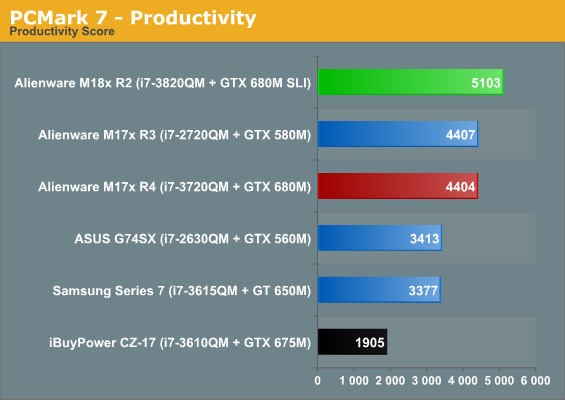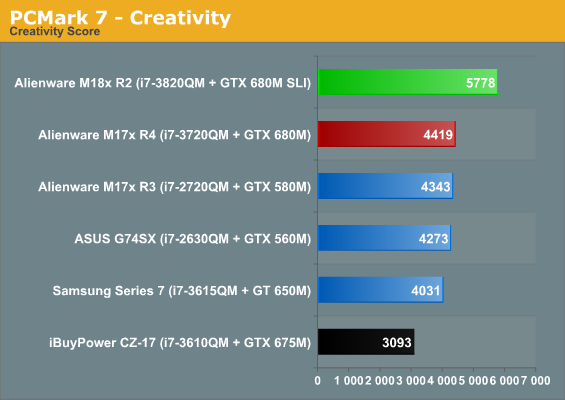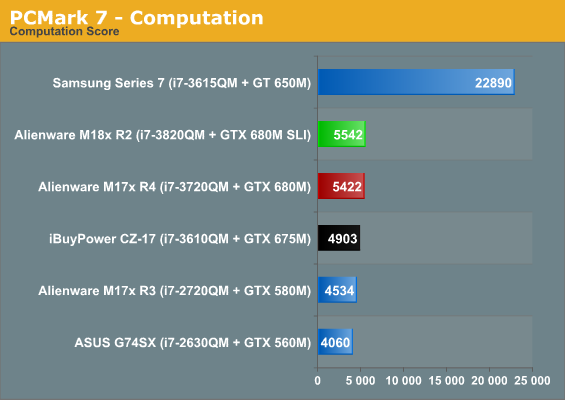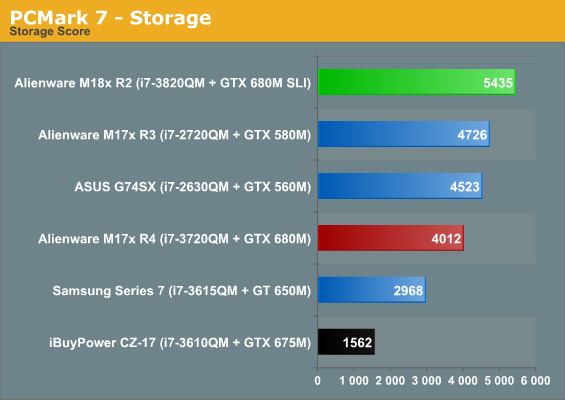 It's pretty crazy to think about just how fast a notebook like the M18x R2 can be, though you do pay very dearly for the privilege. Note that even its SSDs in RAID and SLI graphics hardware can't quite get it in contention with the two desktops and their overclocked CPUs. This is something that you're going to see a lot of.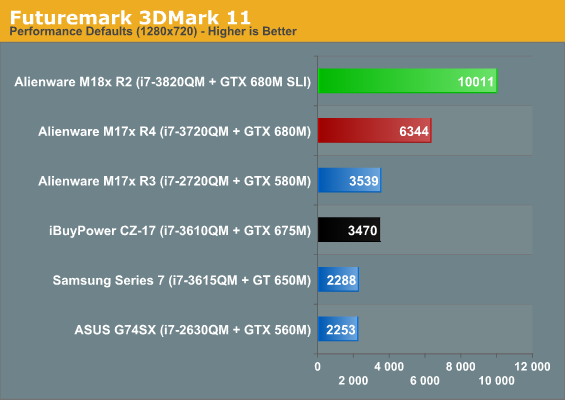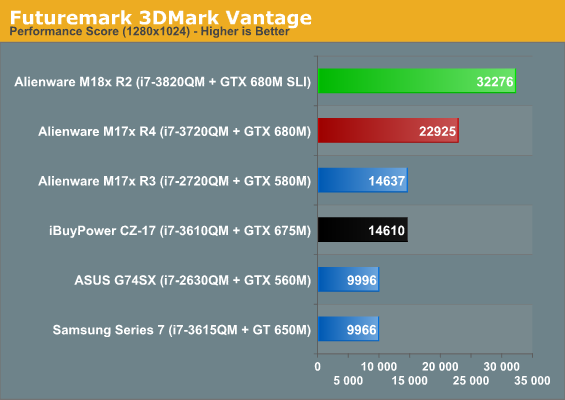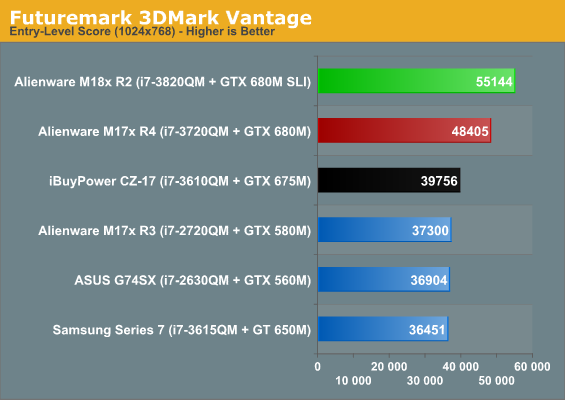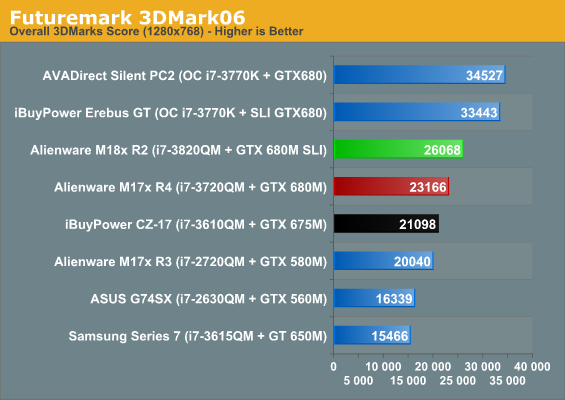 3DMarks 11 and Vantage show a substantial performance increase between the single and dual GPU Alienwares, but what's interesting is that despite the Ivy Bridge processor's substantial performance, it looks like it still may not be fast enough for this graphics subsystem.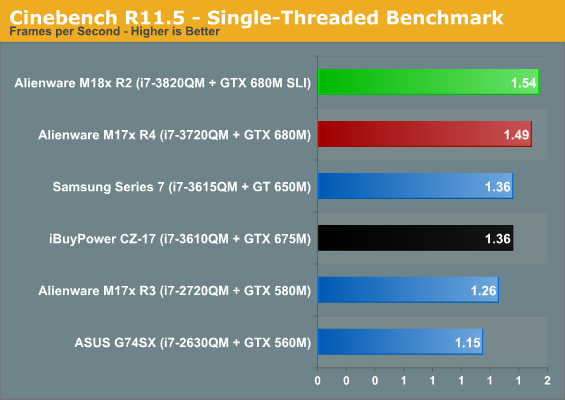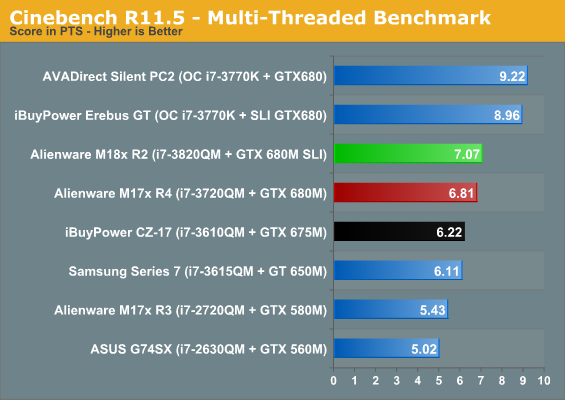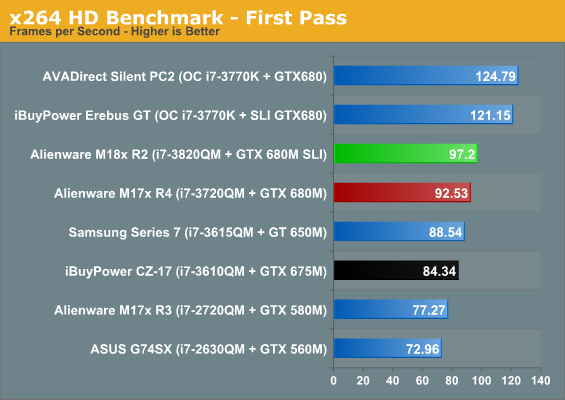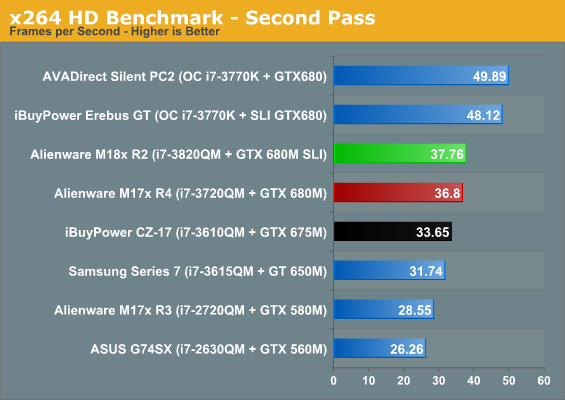 Our CPU-specific benchmarks continue to demonstrate the potential upshot of going with a custom desktop system and saving some bread, but if you need a mobile gaming system the i7-3820QM in the M18x R2 is no slouch. It very nearly breaks the 100fps barrier on the first pass of our x264 benchmark.