PCMark 7 Performance
If our earlier application based results were the best case scenario for the Momentus XT and our trace based Storage Bench results were the worst case, PCMark 7 is somewhere in between. Its tests are lighter than our Storage Bench but they still show a distinct difference between the Momentus XT and an SSD.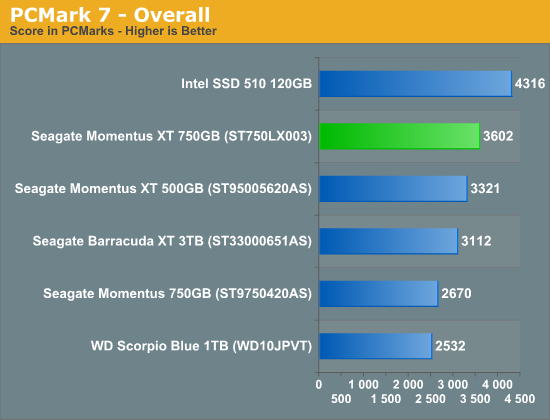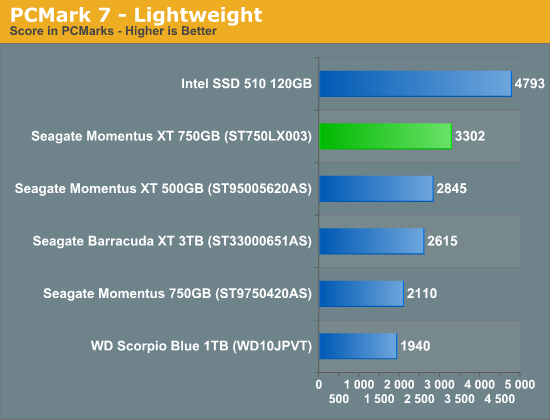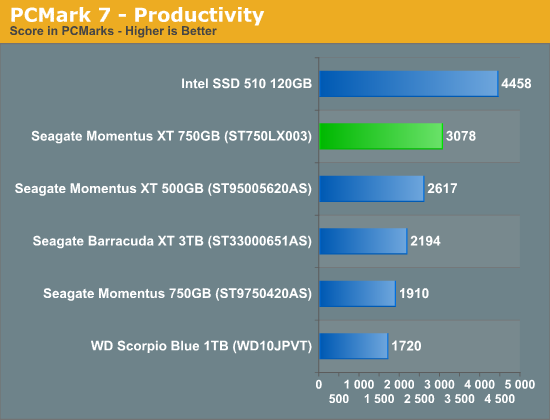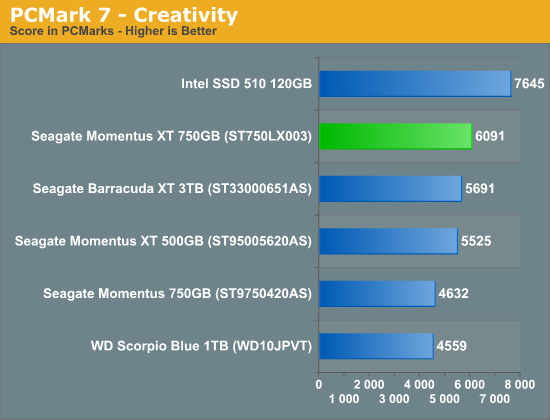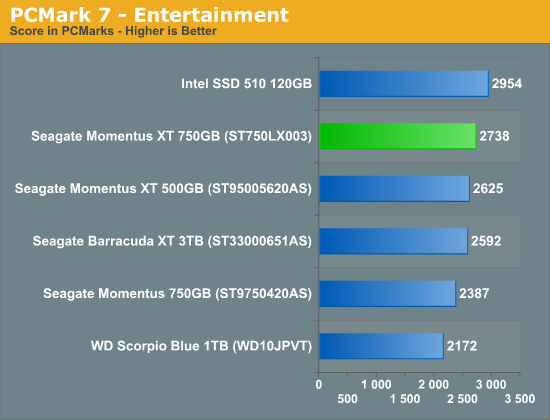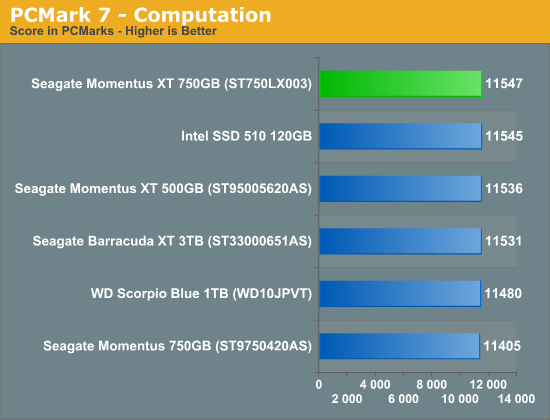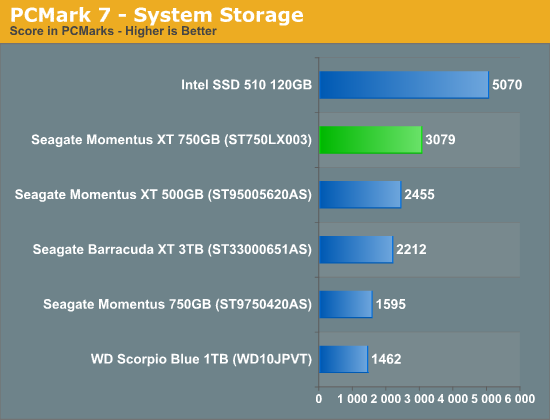 Overall performance is pretty much where you'd expect it for a light client workload. The new drive is faster than its predecessor and faster than any other mechanical hard drive we've compared it to. There's still a noticeable advantage in moving to an SSD however, which remains my preference if you can manage it.