Gaming Performance
The GeForce GTX 460 768MB powering the Sentinel is going to seem a little anemic compared to some of these other systems, but again, keep in mind the build's price and remember that many of these results wind up being academic: 30fps is the minimum needed to guarantee smooth playability; 60+ FPS is higher than your LCD's refresh rate and represents the ideal level of performance.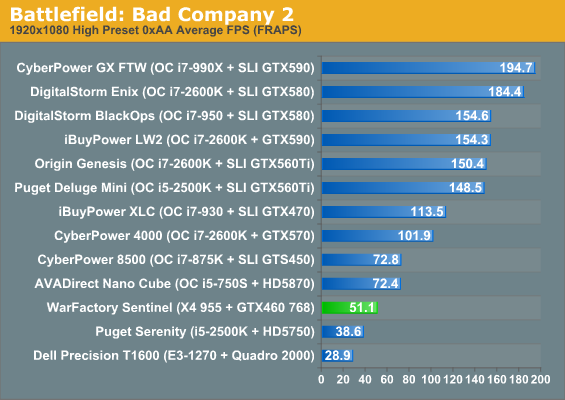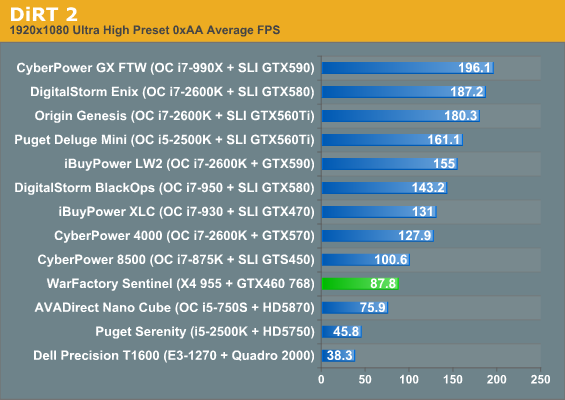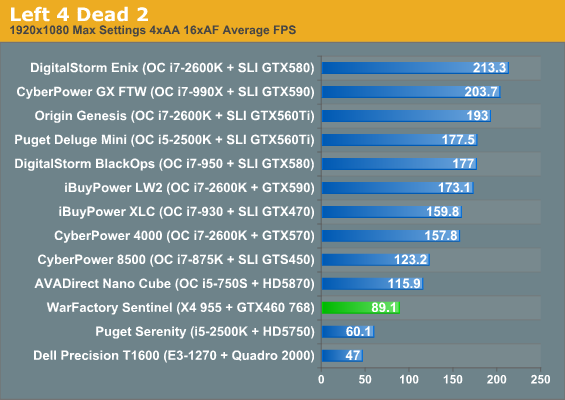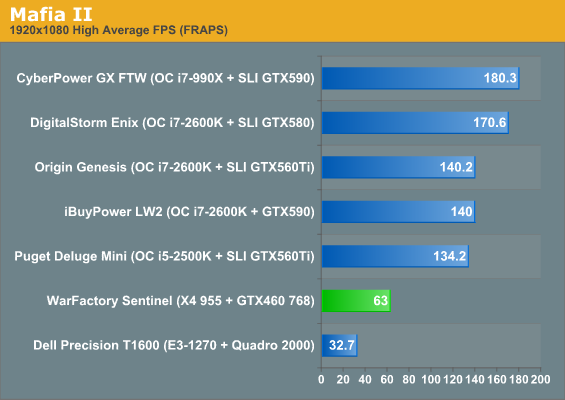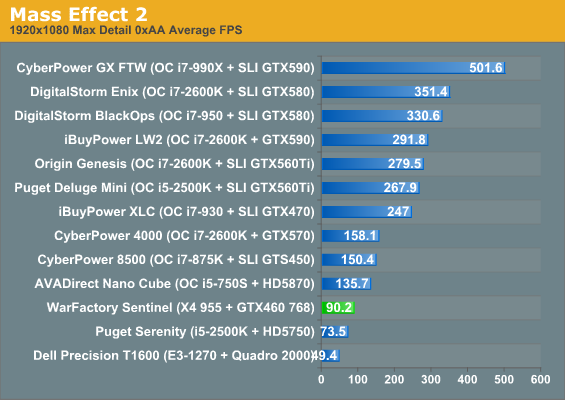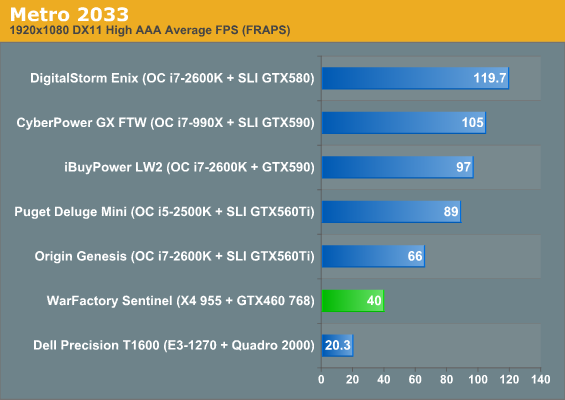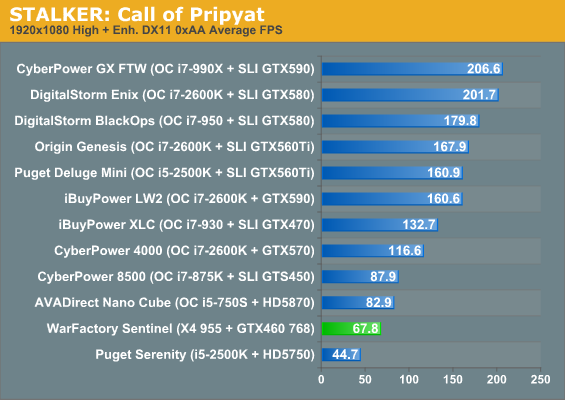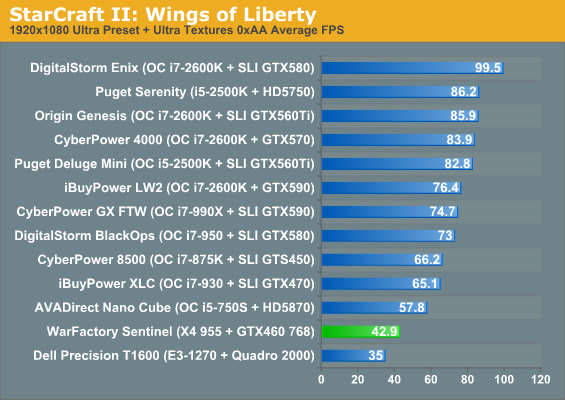 At our high preset the Sentinel proves it can handle gaming at 1080p, as it doesn't struggle with any of the games we test. It even provides reasonable performance in the two games that usually punish weak graphics hardware: Mafia II and Metro 2033. That said, the Phenom II X4 955 seems mostly evenly matched with the GTX 460 but AMD's poor single-threaded performance rears its ugly head in StarCraft II.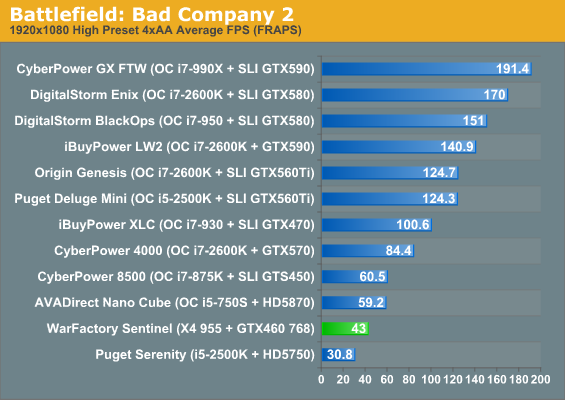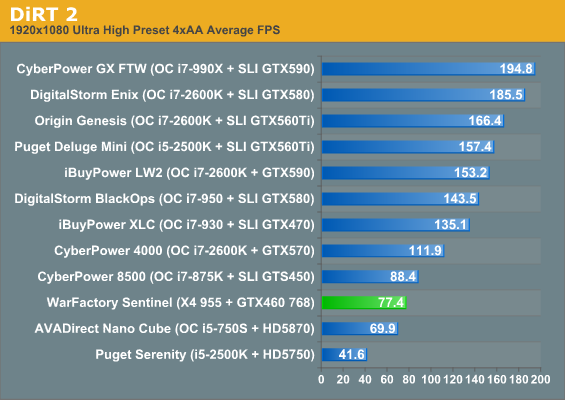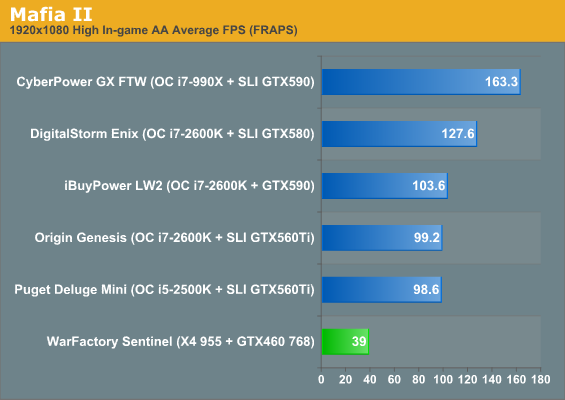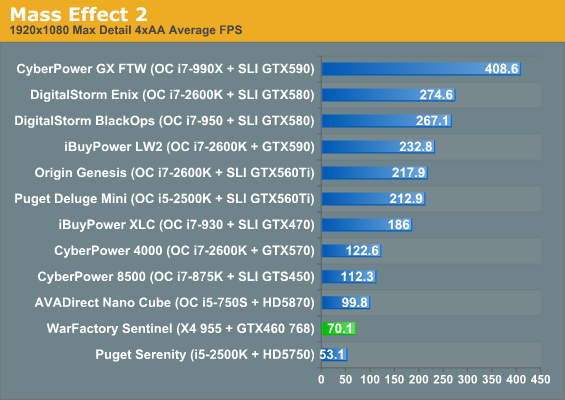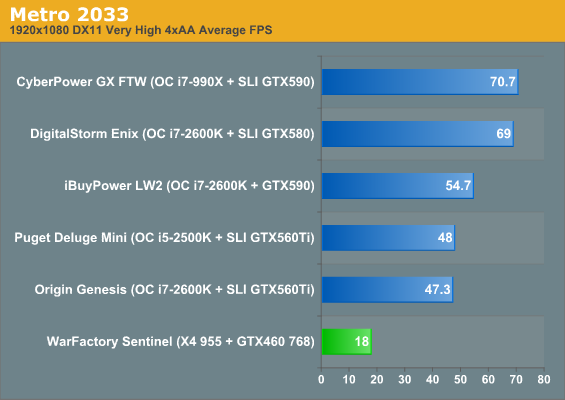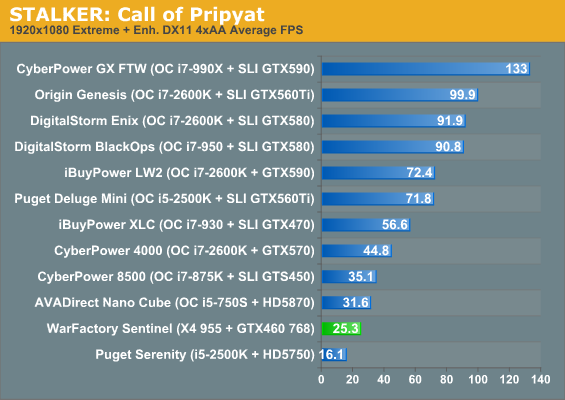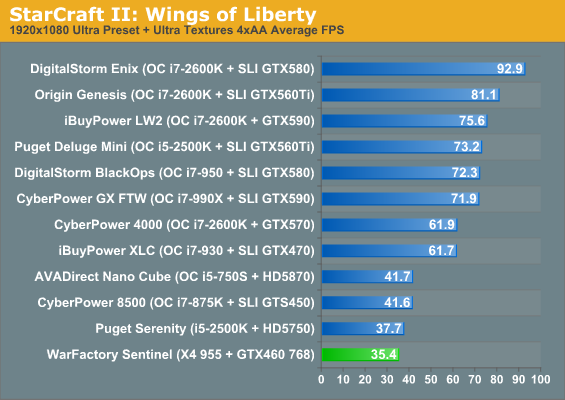 Adding anti-aliasing to the equation still results in playable performance in the majority of our gaming tests. Only STALKER and Metro 2033 dip below the magic 30fps line, and while the Sentinel is the slowest in StarCraft II it's still perfectly playable. Generally speaking, the WarFactory Sentinel is a capable gaming machine that's able to handle most modern games at 1080p with some anti-aliasing, and that's all we're really asking for at this price range.