The PlayOn!HD2 board design can be roughly divided into three main components:
The Realtek 1185DD along with the associated DRAM and Flash memory
The JMS551 USB3-SATA bridge
GbE PHY frontend for the GbE MAC on the 1185DD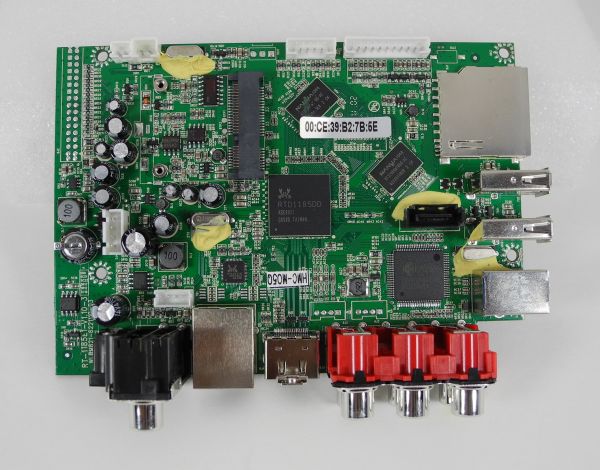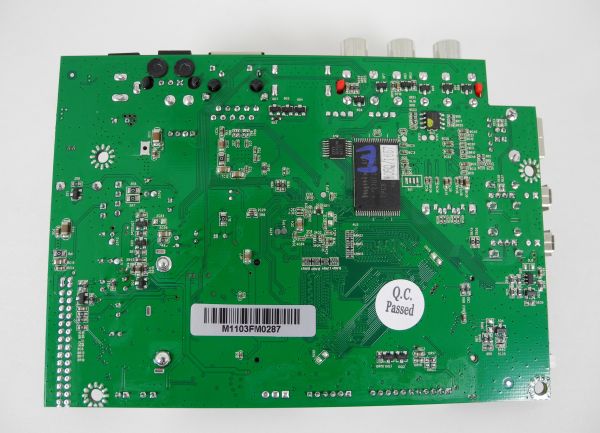 The PlayOn!HD2's primary function is to act as a media player. This is enabled by the Realtek 1185DD chip, whose internal MIPS core runs at 500 MHz. Compared to the 64 bit DRAM interface of the Sigma Designs chips used in media players, the 1185DD has only a 32 bit DRAM interface. This ensures that the BOM (Bill of Materials) cost for a product based on the 1185DD is lesser than the corresponding cost for a Sigma Designs based player. There are two x16 DRAM chips on board, namely, the Nanya NT5TU64M16GG-AC, giving a total of 2 Gb (256 MB of SDRAM). This DDR2 SDRAM is capable of running at upto 400 MHz.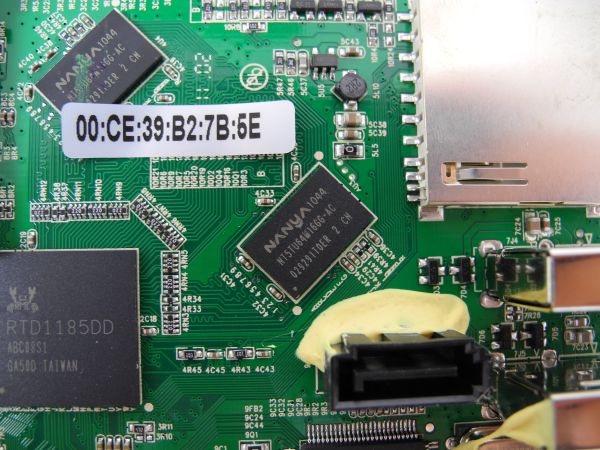 512MB of Flash memory is provided by the Hynix HY27UF084G on the rear side of the board.

The USB3 slave port on the PlayOn!HD2 is enabled by the JMicron JMS551 USB3-SATA bridge.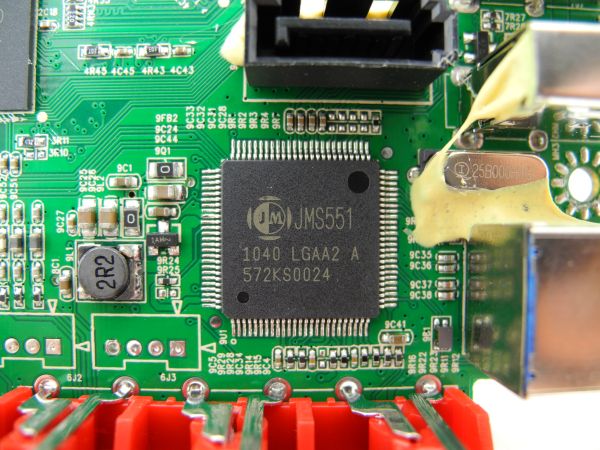 The GbE MAC on the 1185DD is fed by the Realtek AFE (Analog Front End) / PHY, the RTL 8211D.