Meet the Contenders
Intel has been on a roll since the introduction of the Core 2 processors and P965/975X chipsets over two years ago. Since then, we have seen the launch of the Intel P35, P45, X38, X48, and a whole slew of G-series chipsets for the IGP market. Out of those, the P35 and X48 were probably our favorite chipsets, although the P45 has turned into a decent chipset after some teething pains. Just last month Intel launched the Core i7 and X58 combination, ushering in a whole new set of hardware and changing many of the rules when it comes to Intel platforms.
In the meantime, NVIDIA got a chipset license and brought the 680i, 780i, 650i, 750i, and 790i products to market for the Core 2 series, along with their GeForce 7xxx and 9xxx IGP products. If you wanted to run SLI on an Intel processor, your only choice up until the X58 chipset was to go with an NVIDIA solution. We found their products to be very good at times… and not so good at others. Still, we have been extremely impressed with their GeForce 9xxx series chipsets and would gladly choose it over the Intel G45 any day of the week.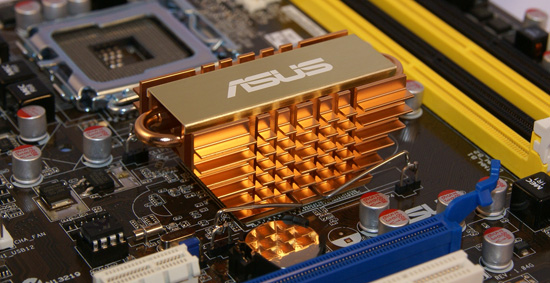 At last count, we noticed over 400 motherboards for sale for current Intel processors. It has been very difficult for us to whittle down the list for today's guide -- so much so that we will probably have another motherboard guide early next year so we can properly address all of the various categories and price points. Our recommendations today will provide a look at the boards that have impressed us during testing. We probably missed a couple of favorites but without spending a good ten pages on suggestions we did our best to quickly hit the top choices.
AMD based systems are still a compelling value in the entry to midrange markets. The chipsets are mature, driver support is very good, and the price to performance ratio is excellent. While the Phenom launch was not as successful as AMD (or we) wanted it to be, the X3 series offers very good performance in a particular niche. We should also see some interesting competition in the midrange market when Phenom II launches next month.
How that launch and product lineup will affect the current Phenom series is something we are still trying to nail down. The manufacturers are still working on full Phenom II compatibility across their product lines, but we know at this point that the vast majority of AM2/AM2+ motherboards released this year will be compatible with nothing more than a BIOS update. We will be recommending boards that are currently compatible with the Phenom processor series as that should ensure compatibility with the upcoming processors. However, it's possible some motherboards will be neglected and not get the necessary BIOS updates.
On the supply side there are not nearly as many AMD platform boards as Intel options. Where we could find over 400 different currently shipping Intel boards, there are only about 160 AMD boards. Quantity does not necessarily equate to quality and fortunately for most users, most of the AM2 based boards are solid. That said, let's take a look at the boards that impressed us.