Ryzen 3
When AMD announced the new Ryzen 3 processors built on Zen 2, I was under the impression that these were essentially the reject parts from AMD's successful Ryzen 3000 line. Inside is a single chiplet with only four cores active out of eight, pushing up to 4.3 GHz; but the kicker was the low price of $120 for the high frequency version, or $99 for a bit slower. AMD has sold quad-core CPUs at $99 for a while, but this is the new core and the new manufacturing process, so would this be any different? We put them up against a $350 quad core from three years ago. It seemed like a crazy idea at the time.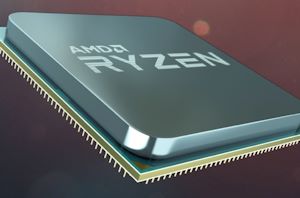 If one were critiquing AMD's current line of Zen 2 processors, one of the things to note is that the cheapest option is $199, for the six-core Ryzen 5...
100
by Dr. Ian Cutress on 4/21/2020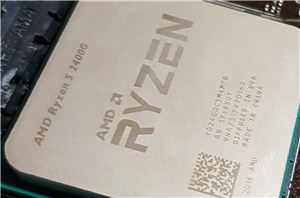 When AMD launched their first generation Ryzen-based APUs with a Zen cores and Vega graphics, both of the new parts entered the market at two very different budget-focused price...
33
by Gavin Bonshor on 6/20/2018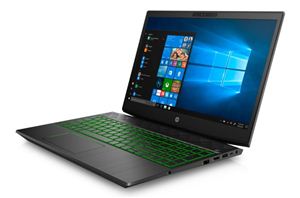 On the heels of Intel releasing their 8th Generation Core processors in late 2017, OEMs hustled to get their next generation of desktops and laptops ready to accept that...
4
by Joe Shields on 4/11/2018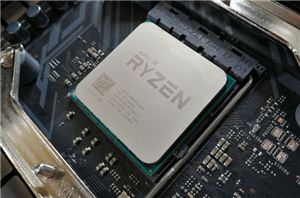 AMD is preparing to release low-power versions of its Ryzen APUs with built-in Radeon Vega graphics. The new Ryzen 3 2200GE and Ryzen 5 2400GE chips will have a...
25
by Anton Shilov on 2/12/2018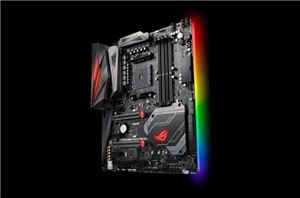 AMD's Ryzen CPUs made a large impact on the market starting around mid-2017 when they were released. When Ryzen based CPUs hit the scene, performance was on generally on...
19
by Joe Shields on 2/12/2018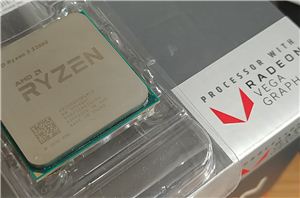 AMD's new launch of APUs hits the apex of the 2017 designs that tend the balance sheet black. After a return to high performance on x86 with the Ryzen...
179
by Ian Cutress on 2/12/2018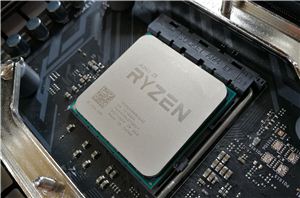 In the mood for some free hardware? Well then you're in luck: our awesome community team has collected a few of AMD's Ryzen CPUs and put together a giveaway...
19
by Ryan Smith on 12/8/2017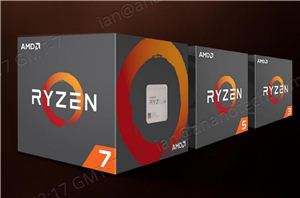 AMD has always promised that Zen is a core suitable form entry level x86 computers all the way up to high-performance server parts. Within that scale so far, AMD...
142
by Ian Cutress on 7/27/2017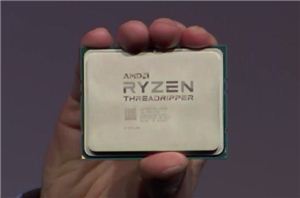 Last night out of the blue, we received an email from AMD, sharing some of the specifications for the forthcoming Ryzen Threadripper CPUs to be announced today. Up until...
225
by Ian Cutress on 7/13/2017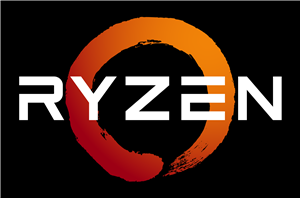 If you were paying close attention to this morning's announcement of AMD's new Ryzen Pro SKUs, then you likely noticed something interesting: the non-X PRO chips all have the...
47
by Ryan Smith on 6/29/2017