Rome
When it was announced that AMD was set to give a presentation at Hot Chips on its newest Zen 3 microarchitecture, I was expecting the usual fare when a company goes through an already announced platform – a series of slides that we had seen before. In the Zen 3 presentation this was largely the case, except for one snippet of information that had not been disclosed before. This bit of info is quite important for considering AMD's growth strategy.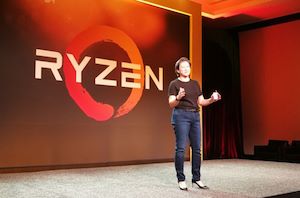 AMD is on a hell of a ride. With the public still wanting more information about Zen 2 and Navi from the CES announcements, Dr. Lisa Su will be...
23
by Ian Cutress & Gavin Bonshor on 5/26/2019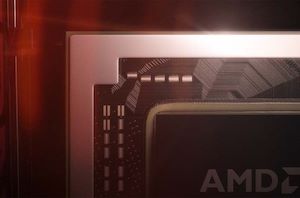 Offering a brief update on the state of future products as part of its post-earnings conference call this afternoon, AMD has confirmed that both their upcoming Rome (Zen 2...
38
by Ryan Smith & Anton Shilov on 4/30/2019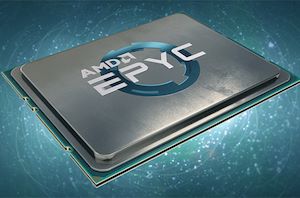 Amazon Web Services this week started to offer M5ad and R5ad Elastic Compute Cloud (EC2) instances powered by custom AMD EPYC 7000-series processors and featuring faster local storage.
9
by Anton Shilov on 3/29/2019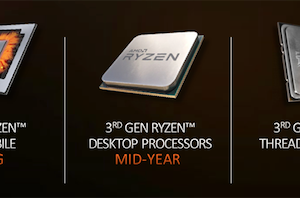 In a new presentation for investors AMD announced a more precise launch plan for its client APUs and CPUs for desktop, mobile, and server computers. The company is preparing...
59
by Anton Shilov on 3/6/2019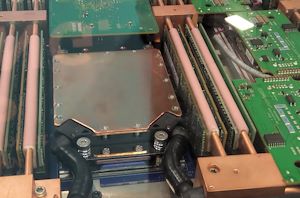 The Supercomputing show was a hive of activity, with lots of whispers surrounding the next generation of x86 CPUs, such as AMD's Rome platform and Intel's Cascade Lake platform...
26
by Ian Cutress on 11/19/2018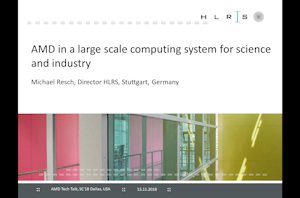 Last week AMD pre-announced its next-generation EPYC processors, code-named Rome. These new processors are set to be officially announced next year, but will feature up to 64 cores using...
30
by Ian Cutress on 11/13/2018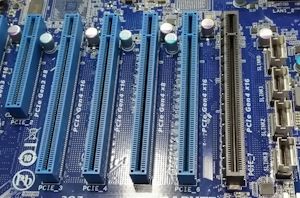 Part of AMD's recent pre-announcement of its next generation Rome server processors, using 7nm chiplets and running up to 64 cores, is that the new processors will be compatible...
71
by Ian Cutress on 11/13/2018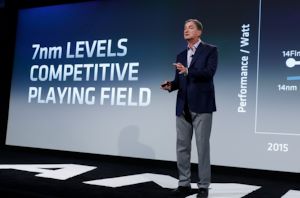 At AMD's Next Horizon event this week, the company disclosed for the first time the layout of its next generation EPYC processor, the new Vega Radeon Instinct datacenter compute...
59
by Ian Cutress on 11/12/2018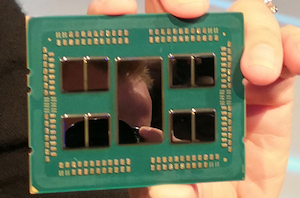 AMD on Tuesday formally announced its next-generation EPYC processor code-named Rome. The new server CPU will feature up to 64 cores featuring the Zen 2 microarchitecture, thus providing at...
67
by Anton Shilov on 11/6/2018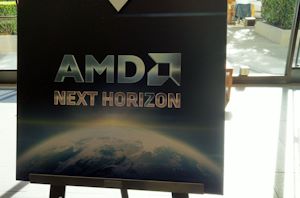 AMD's 2019 is set to be full of 7nm products, and on the back of AMD's New Horizon event on 2016, today it is hosting part two: Next Horizon...
104
by Ian Cutress on 11/6/2018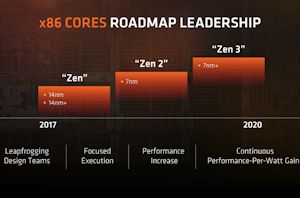 Earlier today on their Investor Relations website, AMD posted notice of a new event. Dubbed "AMD Next Horizon", the event is currently slated for November 6th – no time...
10
by Ryan Smith on 11/1/2018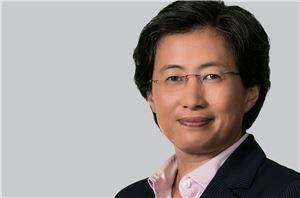 AMD has announced that its CEO, Dr. Lisa Su, is to hold the stage for one of CES 2019's daily keynotes. The company stated in the press release that...
50
by Anton Shilov on 10/3/2018