LG Optimus 2X
Another week, another release regarding Ice Cream Sandwich by another manufacturer. This week, LG announces their first group of phones will be updated sometime in Q2 of 2012. This first batch includes the LG Optimus LTE, Prada phone by LG 3.0 (pictured above), the LG Optimus 2X, the LG Optimus Sol, the LG my Touch Q and the LG Eclipse. The LG Optimus LTE and 2X are better known in the States as the Nitro HD (on AT&T) and G2x (on T-Mobile) and with the myTouch Q, are the only phones in this first batch currently available in the US. The second batch of phones will start receiving their updates in Q3 of 2012, and includes the LG Optimus 3D (Thrill 4G on AT&T)...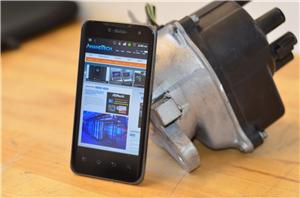 I've been a loyal T-Mobile user for the last five years, so the logjam of sorts at the top of The Big Magenta's smartphone linuep is particularly interesting to...
37
by Vivek Gowri on 8/3/2011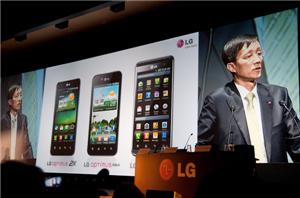 On the first day of MWC 2011, LG announced its four-part smartphone and tablet strategy for 2011 as part of what it's calling a "new beginning" for becoming a...
22
by Brian Klug on 2/14/2011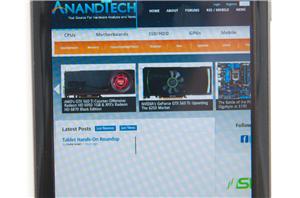 It's been 22 days since we saw the Tegra 2 packing LG Optimus 2X at CES, and just moments ago the device arrived at our doorsteps ready for a...
28
by Brian Klug on 1/27/2011