Galaxy Note
At the aptly named Unpacked event, this morning Samsung is taking the wraps off of their next generation phablet, the Galaxy Note8. A staple of summer handset launches, the Note has become the third pillar of Samsung's flagship Galaxy device lineup, and for various reasons – good and bad – is perhaps the most memorable and unique member of the Galaxy family. While other Android handset vendors can give Samsung a run for their money in the smartphone space, Samsung has carved out and held on to the very distinct niche of the modern, stylus-equipped phablet. Over the years the company has continued to refine their flagship phones and phablets, and in the last couple of years in particular this has culminated in the Galaxy...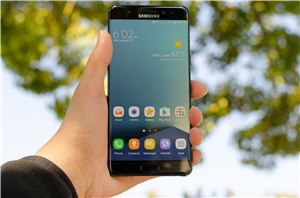 This year has been difficult for smartphones, which is a bit of a paradox when you consider just how much better things have gotten compared to last year. With...
203
by Joshua Ho on 8/16/2016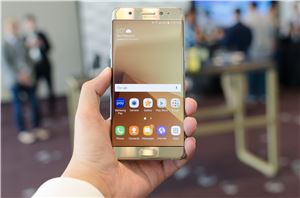 The Galaxy Note line is a staple at this point, a segment that Samsung truly owns as the first mover and has been wildly successful in ways that Samsung...
74
by Joshua Ho on 8/2/2016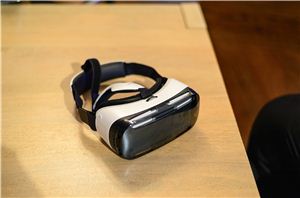 Alongside today's announcement of the Galaxy Note 4, Samsung also used the occasion to announce that they intend to break into the nascent VR headset market with their own...
20
by Ryan Smith on 9/3/2014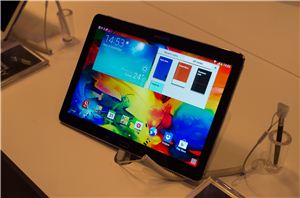 Alongside the Galaxy Note 3, Samsung also updated its 10.1-inch Galaxy Note with a 2014 Edition of the tablet. The changes to the 10.1-inch Galaxy Note mirror those of...
31
by Anand Lal Shimpi on 9/4/2013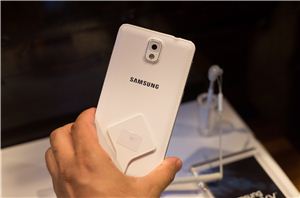 Samsung was among the first to discover the demand for very large smartphones and quickly addressed that market with its Galaxy Note lineup. The smartphone Notes combine a large...
60
by Anand Lal Shimpi on 9/4/2013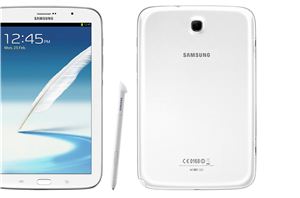 Samsung's goal for 2013 is to see the same success in tablets as it did in smartphones in 2012. It's a lofty goal, but one that is entirely feasible...
32
by Anand Lal Shimpi on 2/23/2013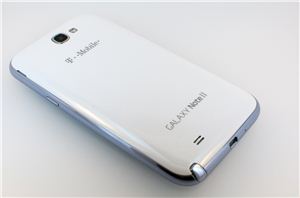 So I have a confession to make. What seems like an eternity ago, I received a Galaxy Note review unit for AT&T, but never quite finished my review. While...
132
by Brian Klug on 10/24/2012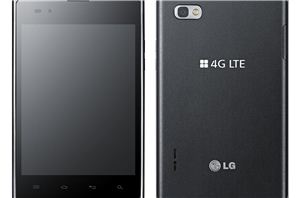 When Samsung introduced the Galaxy Note at IFA, we were excited, but a bit perplexed. The Galaxy Note's 1280x800 HD Super AMOLED display could be a big winner, but...
32
by Jason Inofuentes on 2/20/2012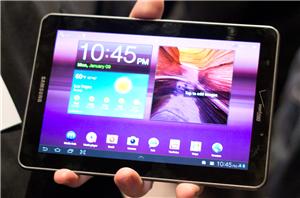 I had a minute to chat with Philip Berne of Samsung and get my some time with the Galaxy Tab 7.7 LTE and AT&T's recently announced LTE variant of...
4
by Jason Inofuentes on 1/10/2012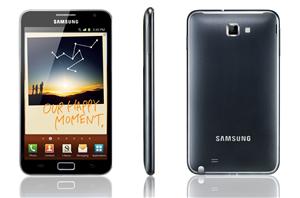 Ahead of their keynote, Samsung and AT&T announced that they would be the first North American carrier to sell Samsung's Phone/Tablet mash-up, the Galaxy Note. Featuring a 5.3" HD...
3
by Jason Inofuentes on 1/9/2012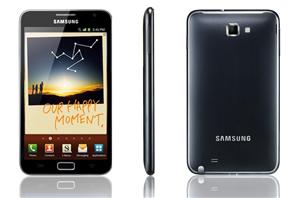 Work on CyanogenMod 9 continues: yesterday saw the release of an experimental development build for the Samsung Galaxy Note, the first port of the new Ice Cream Sandwich-based OS...
6
by Andrew Cunningham on 1/3/2012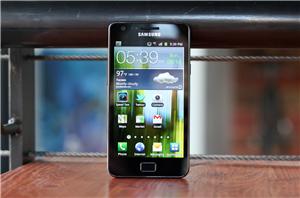 In a post on Samsung Tomorrow, Samsung Electronics announced that they would begin rolling out Ice Cream Sandwich to the Galaxy S II variants and Galaxy Note by the...
20
by Jason Inofuentes on 12/20/2011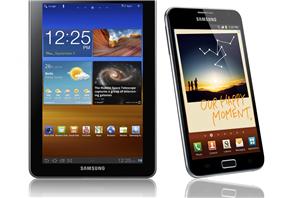 Not content with one big press event this week, Samsung is breaking some new and curious ground at their IFA keynote. Along with the LTE variants of the Galaxy...
18
by Jason Inofuentes on 9/1/2011