B85
In recent months it would seem that ASUS' Republic of Gamers brand has split into some very distinct segments. We used to only have three SKUs to choose from: the Extreme, the Formula and the mATX Gene. Along came the mini-ITX Impact, then the Ranger, and then something called the Pro Gamer. Today we received a press release regarding the announcement of the B85M-Gamer, which has very little mentioning of ROG at all. Typically ROG is ASUS' high-end gaming brand, so it would make sense to align something more budget just under the 'Gamer' name rather than a full blown ROG. The B85M-Gamer, despite being a business chipset, it going for the cheaper Intel market which already includes non-overclocking products from GIGABYTE and MSI. This...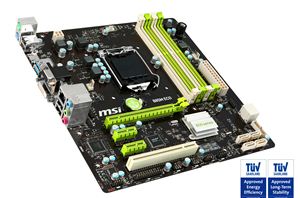 Whenever we talk about processors and silicon, one of the key major points is efficiency and performance per watt. One issue to consider is that while that new CPU...
40
by Ian Cutress on 11/26/2014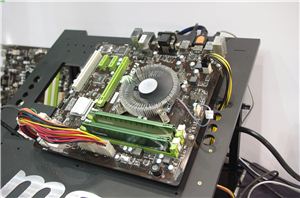 As part of their display at Computex, MSI was showing a new element to their range based on low power systems. The ECO range, in a white and...
15
by Ian Cutress on 6/6/2014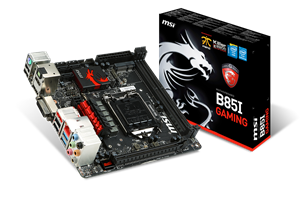 Word from MSI suggests that sales of their Gaming motherboard range are better than projected and there is an enthusiasm for the brand across PC building forums. We...
6
by Ian Cutress on 4/2/2014