AT&T
If there's one thing I love about this job, it's about finding what makes the companies in our industry tick. This goes above and beyond just the product announcements, the reviews, or user experiences: it pays off to take heed of what a company is saying, how they are saying it, and how people inside the company feel. This is why Qualcomm's annual Snapdragon Tech Summit is such a big deal: it's hard to move in the smartphone space without bumping into Qualcomm, so an opportunity for the company to cover the technical aspects of its 2019 product goals is the prime time to analyze and scrutinize one of the biggest businesses in our industry. Here's an overview of what happened through the week.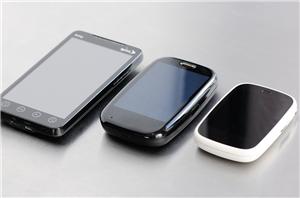 We touched on the Veer when it first hit our doorstep with a this just in post, and since then I've been using the device daily and trying to...
26
by Brian Klug on 6/7/2011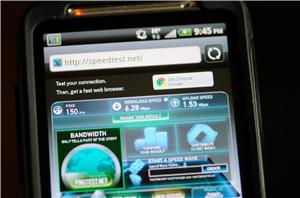 With just a day left in April, AT&T made good on its promise to enable HSUPA for its two newest HSPA+ enabled smartphones, the Motorola Atrix and HTC Inspire...
21
by Brian Klug on 5/1/2011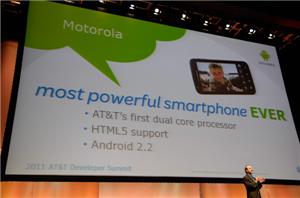 Motorola just announced its flagship Tegra 2 based smartphone: the ATRIX 4G. Running Android 2.2, the ATRIX 4G has a pair of Cortex A9s running at 1GHz inside NVIDIA's...
12
by Anand Lal Shimpi on 1/5/2011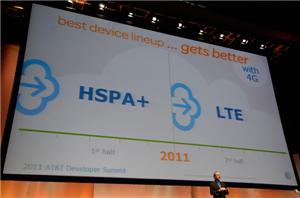 Anand and I rushed from the LG press conference over to AT&T's, where CEO Ralph de la Vega has just announced the carrier's LTE plans for the future. Some...
13
by Brian Klug on 1/5/2011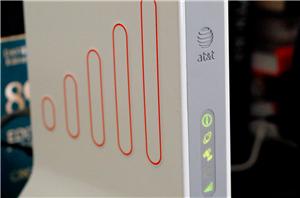 Over the past two years the carrier debate has really heated up. AT&T has been dangling its waning iPhone exclusivity while Verizon has poked fun at the former's 3G...
63
by Brian Klug on 4/1/2010