A88X
For socketed desktop systems, AMD is currently maintaining three significantly different processor lines. To add to the confusion, one is super low power (Kabini/AM1), one hasn't been updated since 2011 (AM3+), and the newest platform focuses most in integrated graphics and OpenCL rather than pure throughput (Kaveri/FM2+). Due to this segmentation, while motherboard manufacturers have products in each market, the range ends up either quite old (AM3+) or lower cost (Kabini and Kaveri), leaving manufactures little room to differentiate. But ultimately, this is AMD's strategy: providing the lower cost systems and focusing on integrated graphics. While there is something to be said in transferring over GPU knowledge into integrated graphics, one might wonder why in terms of cannibalizing low end discrete card sales. Nevertheless, we have...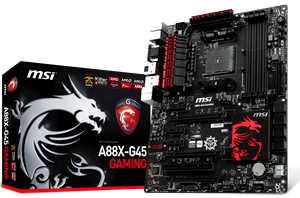 One of AMD's main selling points it likes to promote is towards the gamer, especially those on a tighter budget. This subsequently suggests to the motherboard manufacturers to build...
12
by Ian Cutress on 8/11/2014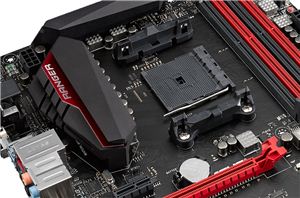 Back during Computex this year, we were at ASUS' ROG press conference when the Crossblade Ranger was announced. This was ASUS' ROG brand returning to AMD at the request...
16
by Ian Cutress on 8/6/2014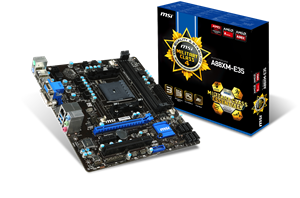 While the desktop PC industry has been reported as shrinking these last few quarters, the dichotomy rests in a drive towards the smaller form factors while the large under-the-desk...
27
by Ian Cutress on 4/3/2014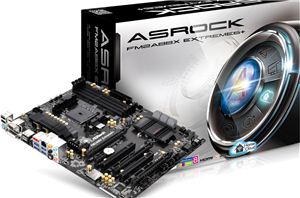 For the AMD Kaveri launch, a number of review publications received the FM2A88X Extreme6+ from ASRock. This is a motherboard that was released several months before the Kaveri processors...
44
by Ian Cutress on 3/19/2014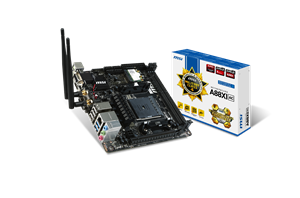 Everyone likes the small and the powerful. If I could get the power of a GTX Titan or R9 290X in a smartphone, we should all want one...
10
by Ian Cutress on 2/23/2014