Battery Life
HP's engineers seem to have short-changed some of the hardware itself in the Folio 13, but those sacrifices (along with sacrifices in form factor) were made in an effort to cram as large a battery as possible into the Folio 13. Indeed, it does include the biggest internal battery of any of the ultrabooks we've tested; the Acer TravelMate's battery is bigger on paper but it sticks out of the chassis slightly, while the Alienware M11x R3 can't really be classified as an ultrabook.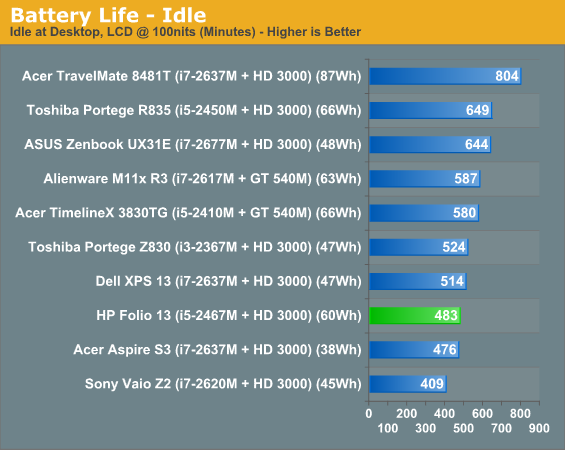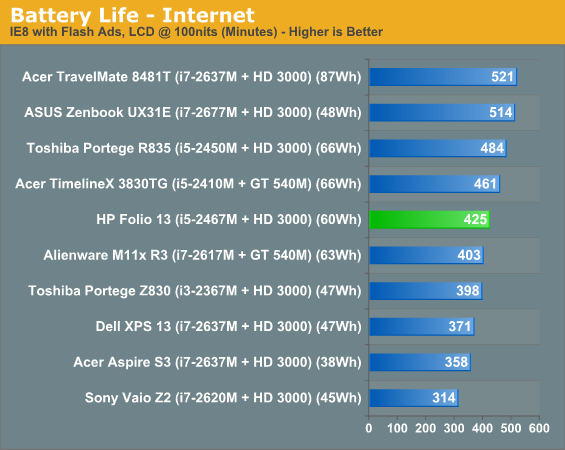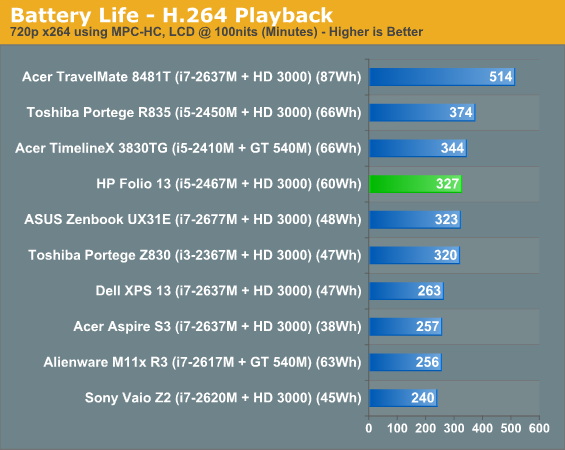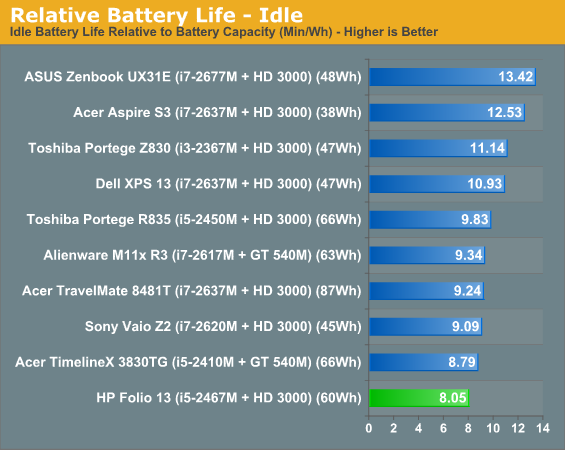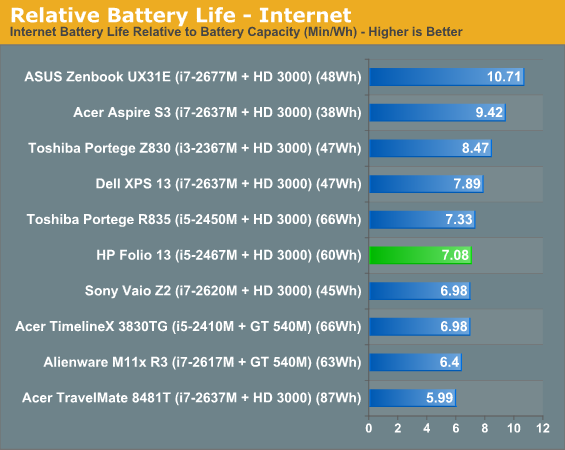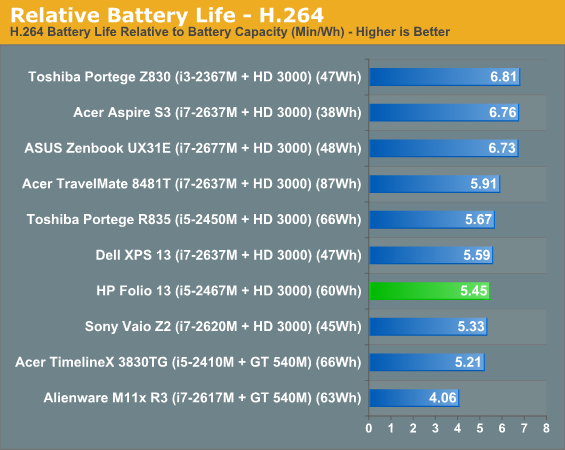 Interestingly, despite having a bigger battery than much of the competition, HP's Folio 13 is only able to provide middling efficiency. Battery life isn't poor by any stretch of the imagination, but ultimately the gamble doesn't seem to have paid off as much as HP would've liked as it's clear there's still some optimization that needs to be done.
Heat and Noise
Another area where the HP Folio 13 benefits tremendously as the result of HP's engineers willing to go a little bit thicker than the competition is in its cooling system. Noise even under load is a fairly quiet whine, and the system does a good job of keeping the i5 running frosty.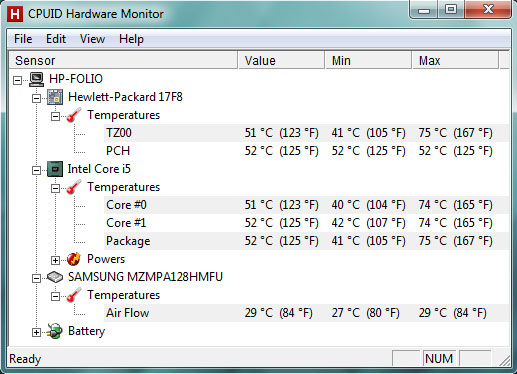 Having gotten used to seeing systems running in the 80s and higher, it's refreshing to see the Folio 13 only peaking in the mid-70s where full-sized notebooks tend to hang out. That said, I'm still not thrilled with the idea of having the fan intake on the bottom of the ultrabook (or on any laptop, really). As systems designed to be as light and portable as possible it stands to reason these are going to be used on laps most of the time, and while HP smartly positions the intake near the back and center of the bottom of the notebook, it still seems like this could cause problems. I feel like there has to be a better way to turn ultrabooks into true laptops.