Kingston's iOS Wi-Drive App
Kingston keeps things simple - there's an app for iOS devices, and that's it. If you weren't clued in by the industrial design and packaging, the Wi-Drive is a very iDevice-centric accessory. Specifically, if you don't have an iDevice, you have no use for it right now. An Android application was promised at launch, but it has yet to materialize.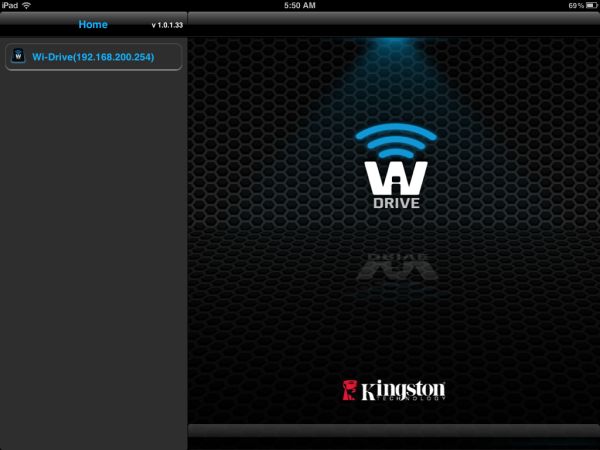 The setup process is pretty simple. Press and hold the power button to turn it on, wait 15 seconds for it to boot up, then go into your iDevice's wireless network page and connect to "Wi-Drive". Then go to the Wi-Drive app, wait for the content to load, and away you go. The menu tree is pretty intuitive, with standard folder traversal as well as filter options for photos, videos, and music.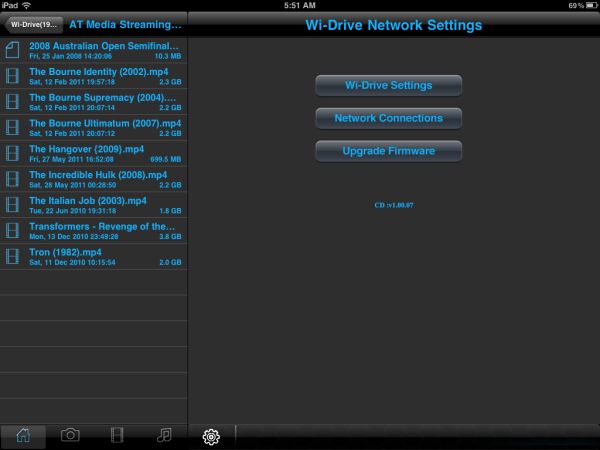 The settings menu is pretty poorly designed from a UI standpoint, but it gets the job done. You can change the device name (the SSID of the network), whether the SSID is broadcast, the wireless channel, and your choice of WPA or WEP security. There's also a wireless network passthrough—you can connect to your access point of choice through the network connections menu. After a reboot of the Wi-Drive, you should have a working internet connection. In theory, at least.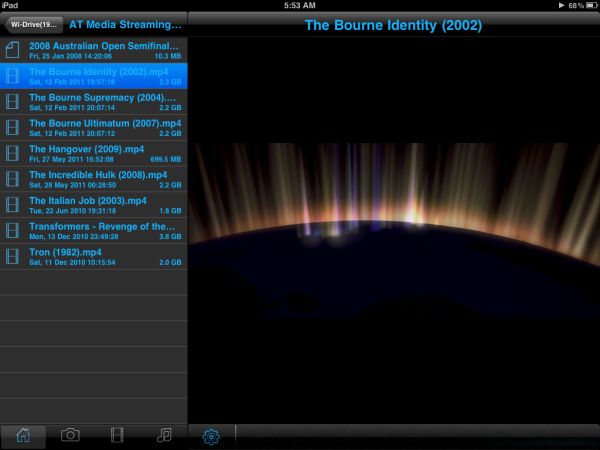 In practice, I had some definite issues getting it working; after trying three different wireless networks (mine, my neighbors, and a review device on wireless hotspot), I basically gave up on the feature. I then disabled the security on the wireless hotspot and finally got it working, but that's a pretty big flaw for wireless networking. Once enabled, the passthrough mode was faster than I expected, offering up speeds between 60-80% of the network that was being passed through, varying based on distance and line of sight from the network. The main hit was the latency, which more than doubled.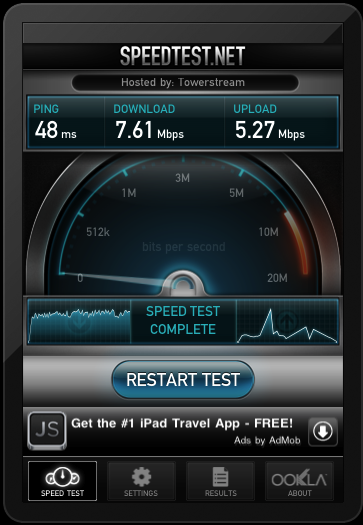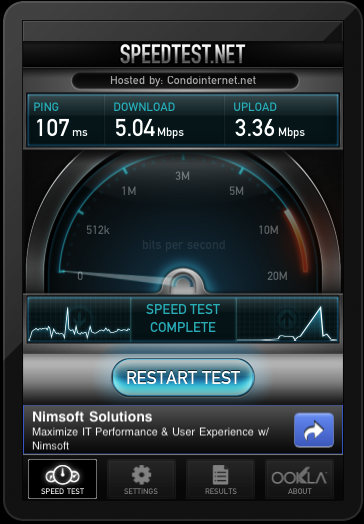 Left: Speed of my HSPA+ WiFi hotspot. Right: Speed of the same WiFi hotspot, connected through the Kingston Wi-Drive.