Application and Futuremark Performance
I'm going to go out on a limb here and say I expect that outside of StarCraft II, the CyberPower Gamer Xtreme FTW will be the fastest tower we've ever tested. (And yes, the irony of the number of times I've wound up saying "fastest tower/machine I've/we've ever tested" in these reviews is not lost on me.) It boasts what is arguably the fastest processor we've ever seen (there are a few cases where a similarly clocked SNB chip will beat the 990X), the fastest storage subsystem, and the fastest graphics hardware. So how does it pan out?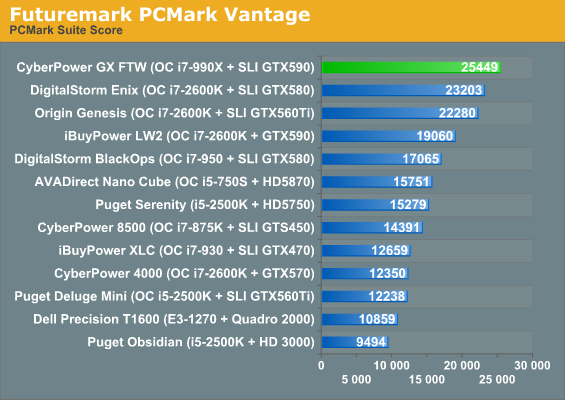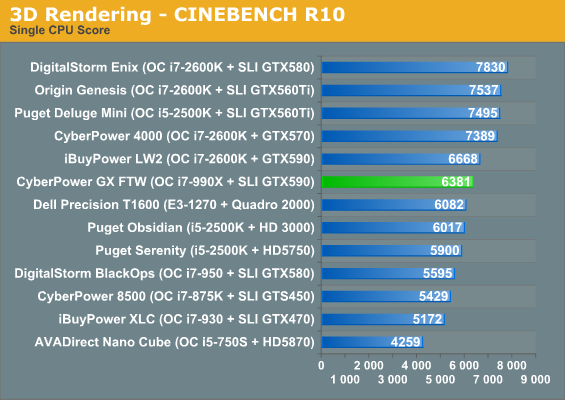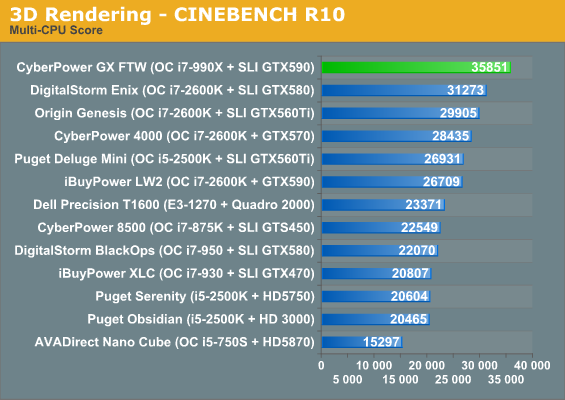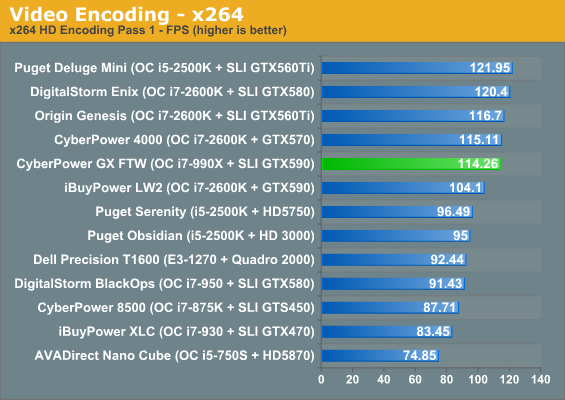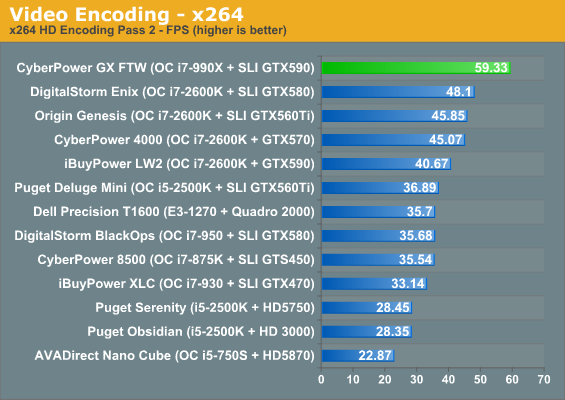 And that's basically how things turn out. The instant Sandy Bridge's clock-for-clock performance lead is taken away, the Gamer Xtreme FTW tears to the front of the pack with a commanding lead. You'll note we've dropped PCMark05 from our benchmarks; we're adding PCMark 7 (which the GX FTW scored 5601 in) and Cinebench 11.5 (which the GX FTW scored 11.47 in), so in future reviews expect to see graphs for those benchmarks.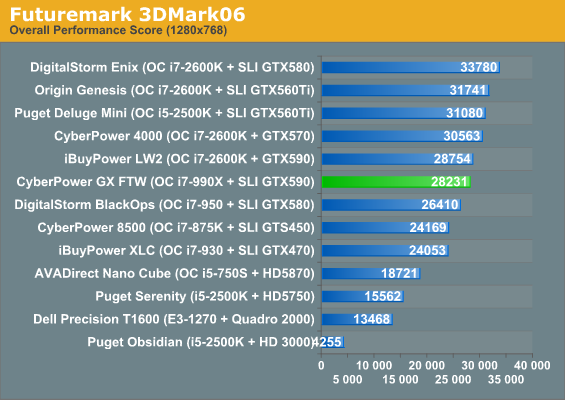 It looks like these settings are mostly CPU-limited in 3DMark06 with this configuration, and keep in mind it does require a substantial amount of additional processor horsepower to drive four GPUs instead of two.
In keeping with our benchmark refresh, we've also dropped the lion's share of 3DMark benches and added two. From this point on, 3DMark Vantage will be tested with the "High" preset (I'm eschewing the "Extreme" preset due to its 1920x1200 resolution instead of 1080p), and 3DMark 11 will be tested with the "Extreme" preset. The scores for the Gamer Xtreme FTW are 41485 in 3DMark Vantage, and 5644 in 3DMark 11.
So far, CyberPowerPC has acquitted themselves fairly well. Let's see what happens in real world gaming testing.