Motorola just announced its flagship Tegra 2 based smartphone: the ATRIX 4G. Running Android 2.2, the ATRIX 4G has a pair of Cortex A9s running at 1GHz inside NVIDIA's Tegra 2 SoC (similar to the LG Optimus 2X that was just announced earlier today). The SoC has 1GB of memory on package, putting it at twice what you get in most high end smartphones today. The phone is 10.9mm thick and will ship with 16GB of internal NAND storage and a beefy 1930mAh battery.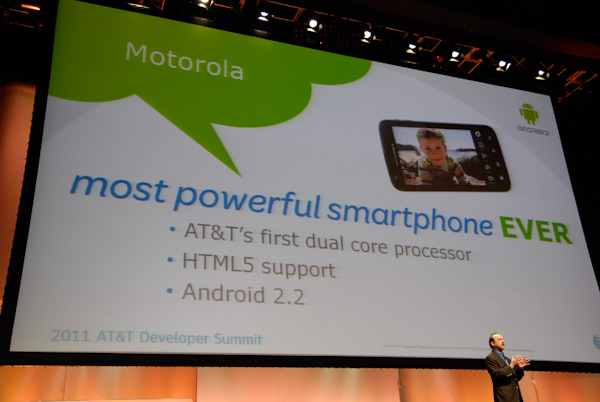 The real killer feature for the ATRIX is Motorola's webtop application. Motorola will be offering a netbook chassis with a ATRIX 4G dock on it. When your phone is docked, the ATRIX 4G will drive the netbook's 11.6" display and use its 36Whr battery. You get a full keyboard in the 13.9mm thick chassis.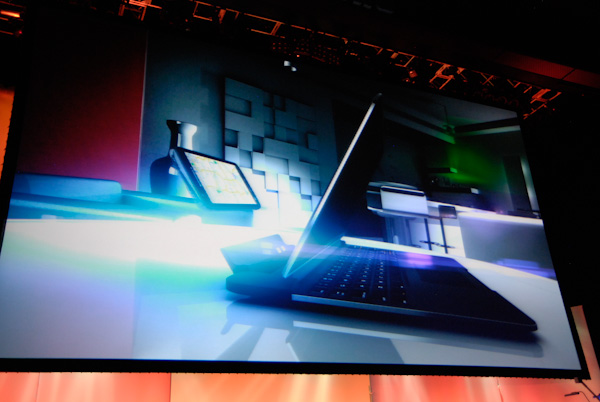 When docked the ATRIX 4G will give you up to 8 hours of battery life (seems a little low given the huge battery). Finally, when docked you'll browse the web using a full blown ARM compiled version of Firefox.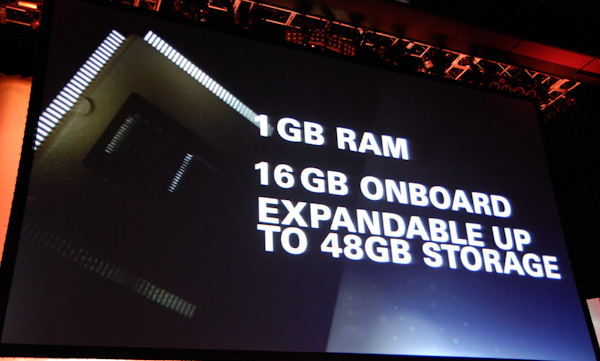 You're looking at the smartphone's first steps into the realm of the PC.