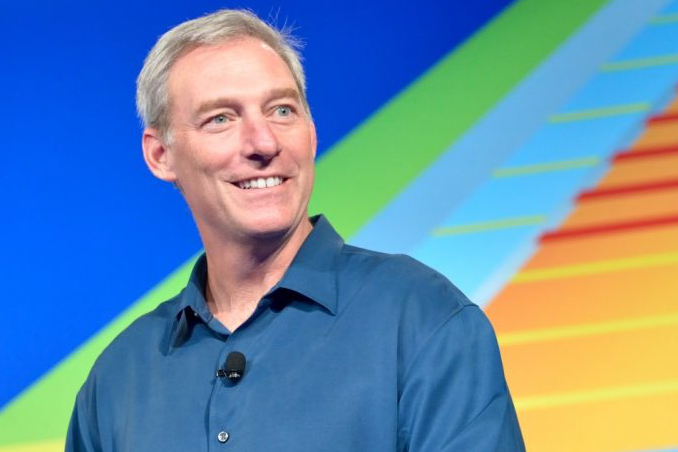 Toshiba Memory Corp. (TMC) on Thursday disclosed that Stacy Smith, a former high-ranking exec of Intel, was appointed executive chairman, effective October 1. Mr. Smith brings a wealth of experience when it comes to strategic and operative management to the maker of NAND flash memory and products on its base.
Stacy Smith worked from 1988 to 2018 at Intel, serving at different positions. Most recently, he was President of Manufacturing Operations and Sales, hosting Intel's Manufacturing day, and was formerly (2006-2016) Intel's CFO. As chief financial officer, he was responsible for corporate strategy, mergers & acquisitions, finances, and the Intel Capital investment arm. Before that, he was CIO and vice president for sales on EMEA.
During Mr. Smith's tenure as CFO, Intel not only transformed itself from a CPU maker to a provider of computing platforms, but also entered the market of storage devices with its SSDs, so Mr. Smith is not new to NAND flash business.
By making Stacy Smith executive chairman, Toshiba Memory gets an experienced exec who knows how to set up corporate strategies and how to manage vertically-integrated semiconductor manufacturing companies. Furthermore, the appointment plays an important image-building role and ensures that Toshiba Memory can interact with its U.S. investors. Mr. Smith will join Yasuo Naruke, president and CEO of TMC, who has fab management and corporate management experience.
Related Reading
Source: Toshiba