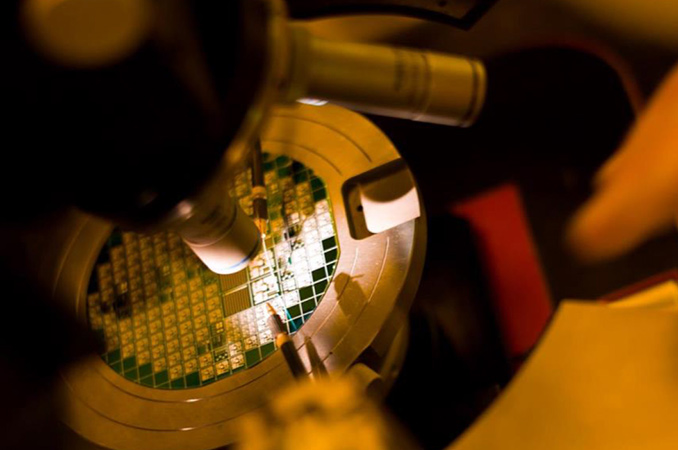 GlobalFoundries this week made two important announcements concerning its radio and connectivity-related capabilities. First up, the company said that Imagination's Ensigma connectivity IP is now available for its 22FDX fabrication technology. Besides, the company started to ship chips made using its 8SW RF SOI manufacturing process.
Ensigma Meets 22FDX
Imagination's Ensigma connectivity IP is now available on GlobalFoundries' 22FDX technology, and includes baseband and RF hard macro blocks for Bluetooth Low Energy (BLE) and IEEE 802.15.4 technologies. Partners of Imagination and GlobalFoundries can license the said IP blocks, quickly incorporate them into their designs, and produce appropriate SoCs in Fab 1 (Dresden, Germany) or in the upcoming Fab 11 (Chengdu, China). Silicon-proven IP will be available already in Q4 2018.
The Ensigma connectivity IP will be particularly useful for designers of chips for various wearable, smart, and medical low-power devices. Such LP devices are target markets for GlobalFoundries' 22FDX in particular and FD-SOI in general.
In addition, Imagination became a part of GlobalFoundries' FDXcelerator Program that is designed to provide IP and tools to adopters of FD-SOI process technologies that the contract maker of semiconductors offers.
8SW RF SOI Qualified, in Production
GlobalFoundries also announced that its 8SW RF SOI manufacturing technology has been qualified and is already used for production of chips for select customers. The fabrication process is designed for today's 4G/LTE and various upcoming sub-6 GHz wireless standards for front-end module (FEM) applications. Featuring elements of GlobalFoundries' 45/40 nm technologies, the 8SW enables a 20% smaller die size and a 70% power reduction when compared to GF's previous-gen RF SOI process. What is particularly important, GlobalFoundries uses its 300-mm Fab 10 (East Fishkill, New York) to make chips using its 8SW technology.
GlobalFoundries is not announcing its early 8SW customers, but since the process has been fully qualified and there is a certified process development kit available now, more clients may now jump onboard with the 8SW.
Related Reading