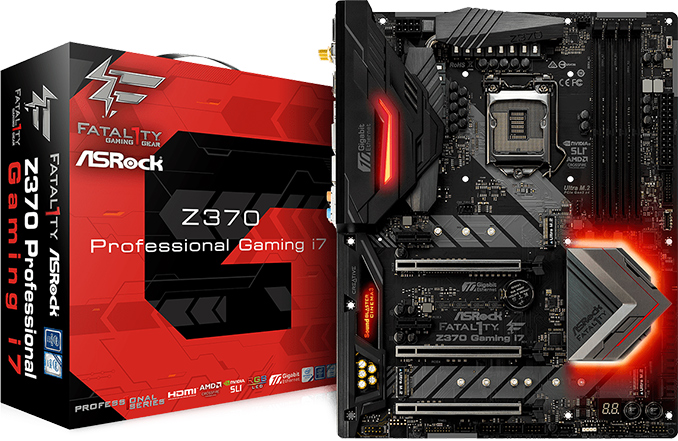 ASRock on Thursday became the fifth member to join the unofficial 9th Gen Core club, releasing BIOS updates to add support for Intel's unannounced CPUs. Like its fellow club members, ASRock's BIOS updates are for their motherboards based on Intel 300-series chipsets, and add support for Intel's Core i3/i5/i7 9000-series processors. In addition, the company officially confirmed that the said CPUs will have up to eight cores.
28 motherboards from ASRock based on Intel's Z370, H370, B360, and H310 chipsets now support Intel's upcoming 9th Gen Core i3/i5/i7 processors with the latest BIOS versions. ASRock's announcement rounds up the list of the largest makers of mainboards that have added support for Intel's future CPUs to their Intel 300-series platforms. To date, ASUS, ASRock, GIGABYTE, and MSI have released appropriate BIOS versions for their existing products.
In addition to launching new BIOSes, ASRock also said on Thursday that it would place "8 Core CPU Support" sticker to product boxes containing motherboards that can work with Intel's upcoming LGA1151 v2 chips with eight cores. Therefore, ASRock confirmed that Intel's future Intel's Core i3/i5/i7 9000-series processors will feature up to eight cores. What is noteworthy is that the manufacturer warns that some of its entry-level motherboards may not be able to supply enough power for Intel's 9000-series processors under heavy loads, which may indicate that the forthcoming eight-series chips may consume more power than existing quad-core and six-core CPUs.
It is generally expected that Intel's 9th Gen Core i3/i5/i7 processors are based on the Kaby Lake/Coffee Lake microarchitecture and are made using a 14 nm process technology. Intel has not formally confirmed any of the specs of its upcoming CPUs, but it did say that it would refresh its desktop lineup of products later this year.
ASRock's Motherboards Supporting Intel's 9th Gen Core CPUs
Chipset
Model
Intel Z370
Fatal1ty Z370 Professional Gaming i7
Fatal1ty Z370 Gaming K6
Z370 Killer SLI/ac
Z370 Killer SLI
Z370 Extreme4
Z370 Taichi
Z370 Pro4
Z370M Pro4
Z370 Gaming-ITX/ac
Z370M-ITX/ac
Intel H370
Fatal1ty H370 Performance
H370 Pro4
H370M Pro4
H370M-ITX/ac
Intel B360
Fatal1ty B360 Gaming K4
B360M Performance
B360 Pro4
B360M Pro4
B360M-HDV*
B360M-ITX/ac
Intel H310
H310M-G/M.2*
H310M-HDV/M.2*
H310M-HDV*
H310M-DGS*
H310M-HDVP*
H310M-ITX/ac
H310CM-HDV*
H310CM-DVS*
Note from ASRock:
*The performance under heavy load may be compromise due to the higher power consumption of intel 9000 series processor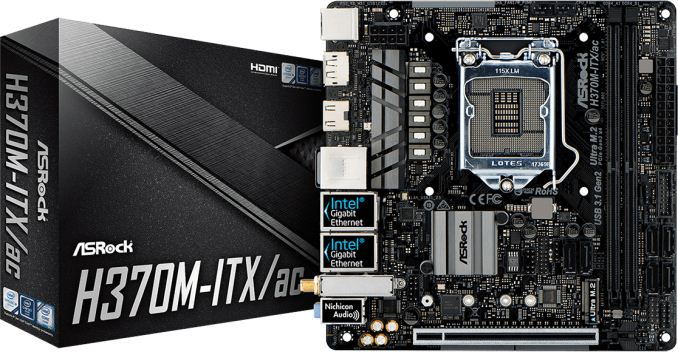 Related Reading:
Source: ASRock