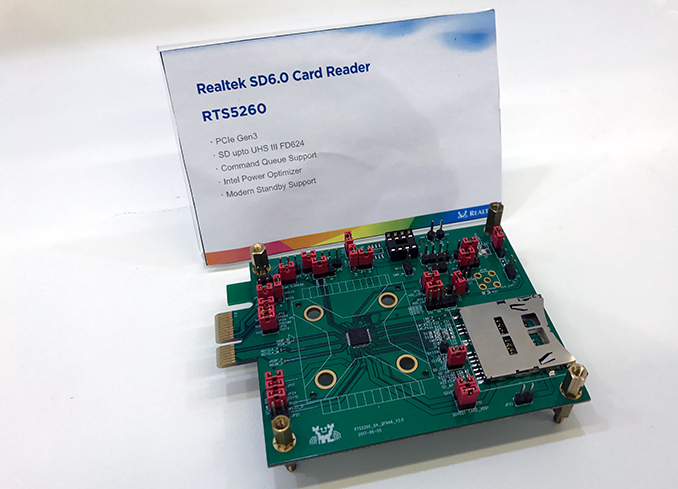 Realtek demonstrated its first controller compliant with the SD 6.0 spec and supporting the UHS-III transfer rate of up to 624 MB/s at Computex. The device seems to be ready silicon-wise, it is demonstrated on a QA-status board, but the company has not found an appropriate card to demonstrate advantages of the controller and readiness of the software stack.
When the SD Association introduced the SD 6.0 specification and the UHS-III bus early in 2017, it was largely considered as a very forward-looking announcement as not all the SD 5.x features are used, whereas the UHS-II devices (outside of the DSLR world) remain exotics even today. Despite their small sizes, SD cards are rather complex SSD-like devices that need to offer a lot more than a throughput of up to 624 MB/s in sequential read mode (in case of the SD 6.0/UHS-III) to make sense for the target audience. Anyway, back to the topic.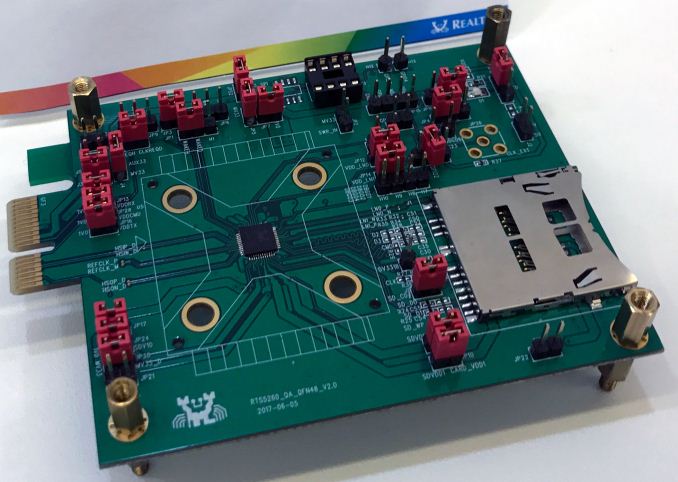 Realtek is showing off its RTS-5260 PCIe-based prototype card reader that was built back in mid-2017 and which naturally has a lot of jumpers for engineering/QA/etc. purposes. In fact, due to lack of commercially available SD 6.0/UFS-III cards, Realtek's demo is static, essentially being a proof-of-concept rather than a real product. Keeping in mind the nature of Realtek's business, a static demo makes sense because the company not only offers silicon but also software and integration services. Nonetheless, silicon availability is crucial, which is what it is demoing.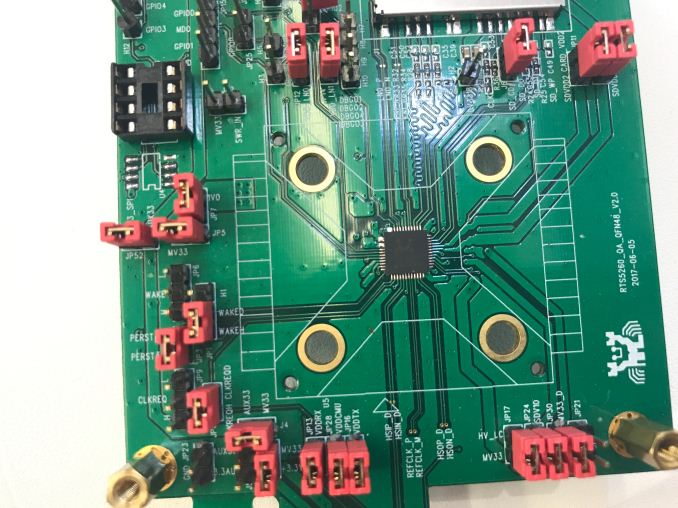 The SD 6.0 spec was designed to support applications beyond computers, DSLR cameras, and smartphones. Given cycle times for DSLRs as well as other consumer and professional electronics, it is not surprising that there are still no devices to use appropriate cards. But adoption of any standard is always a chicken and egg thing. Therefore, no matter what role Realtek's prototype plays here, good thing is that it plays at all.
More Computex coverage found below.
Want to keep up to date with all of our Computex 2018 Coverage?

Laptops

Hardware

Chips
Follow AnandTech's breaking news here!