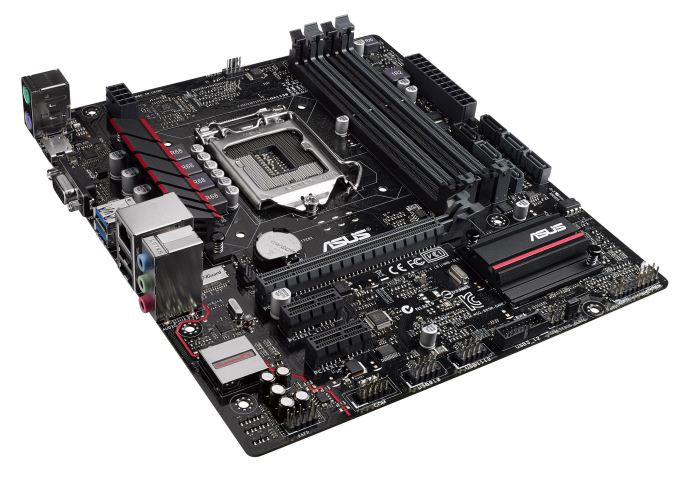 In recent months it would seem that ASUS' Republic of Gamers brand has split into some very distinct segments. We used to only have three SKUs to choose from: the Extreme, the Formula and the mATX Gene. Along came the mini-ITX Impact, then the Ranger, and then something called the Pro Gamer.
Today we received a press release regarding the announcement of the B85M-Gamer, which has very little mentioning of ROG at all. Typically ROG is ASUS' high-end gaming brand, so it would make sense to align something more budget just under the 'Gamer' name rather than a full blown ROG. The B85M-Gamer, despite being a business chipset, it going for the cheaper Intel market which already includes non-overclocking products from GIGABYTE and MSI. This market attacks the price/performance segment for home users and gamers along with the system integrators or businesses such as cyber cafés in Asia who want a gaming angle.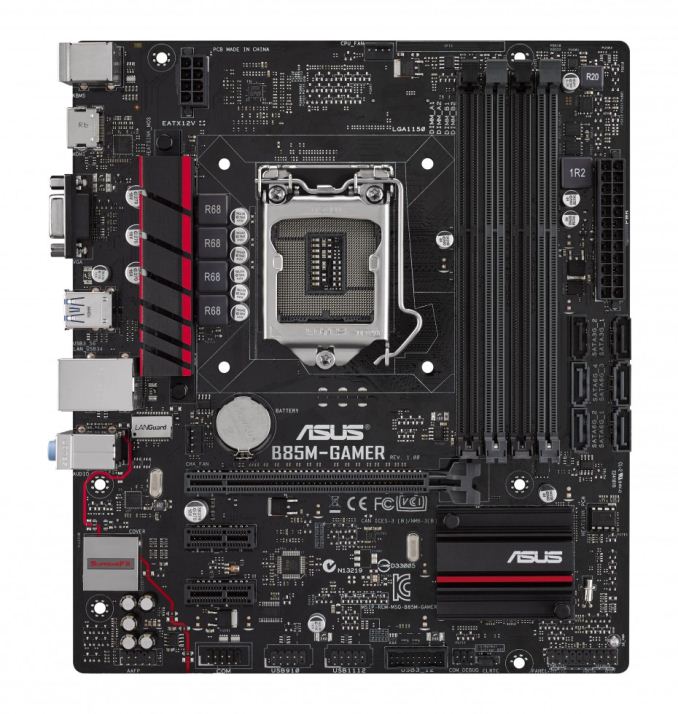 The board is mostly black with red accents featuring a four-phase DIGI+ power solution, four SATA 6 Gbps, two SATA 3 Gbps, and a single PCIe 3.0 x16 slot. Audio comes under the ROG SupremeFX banner, meaning an enhanced Realtek ALC1150 solution with PCB separation, additional filter caps, a headphone amplifier for up to 300 ohm headphones and an EMI shield. The Intel NIC is paired with LANGuard for surge protection to defend against lightning strikes, and one would assume that the AI Suite 3 software also caters for some element of networking control. ASUS is reporting that the configuration they have selected has better UDP throughput for gaming than other solutions.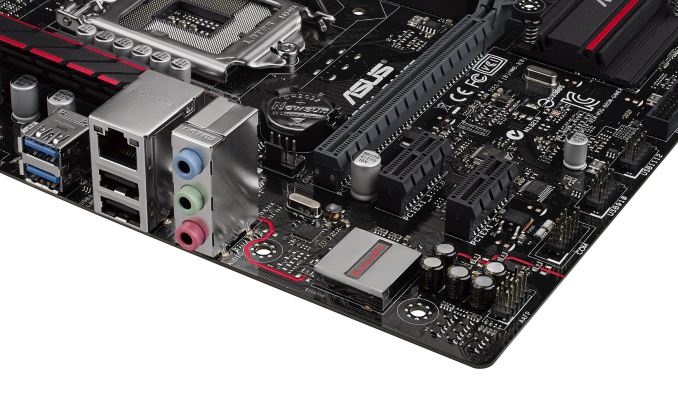 Four USB 3.0 ports and support for 32GB of DRAM is also present. ASUS hope that pairing this board with a Pentium, Core i3 or even an i5, as well as a mid-range graphics card, can provide an effective gaming tool in the B85 market for mATX builds.
As this press release came via ROG rather than ASUS USA, it is hard to tell if it will be stocked in the US or is more focused in Europe/Asia. As a result, no pricing or release date has been attached.
Source: ASUS ROG