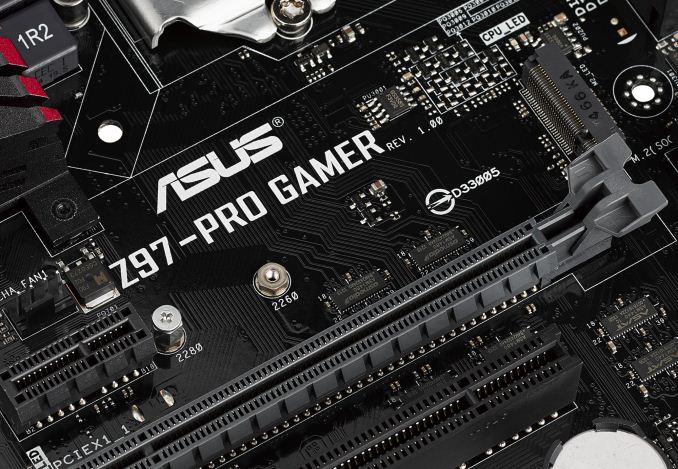 The flagship ASUS gaming motherboards are designed to offer the best ASUS' R&D have to offer and are often the lynchpin in a number of enthusiast builds. These feature a number of components and software elements that the channel motherboard range does not have, such as GameFirst, SupremeFX or Sonic Radar. ASUS has brought some of these features down their ROG product line to the Maximus VII Gene, Hero and Ranger for more budget oriented builds, however when it comes to pairing a $70 CPU like the overclockable Pentium G3258 with an ROG board, the ROG board might still be 2-2.5x the cost. As a result, ASUS is today announcing a semi-ROG board combining elements from the channel range and the ROG range in order to offer something more cost effective for budget users interested in a bit of overclocking and gaming. This is the Z97-Pro Gamer.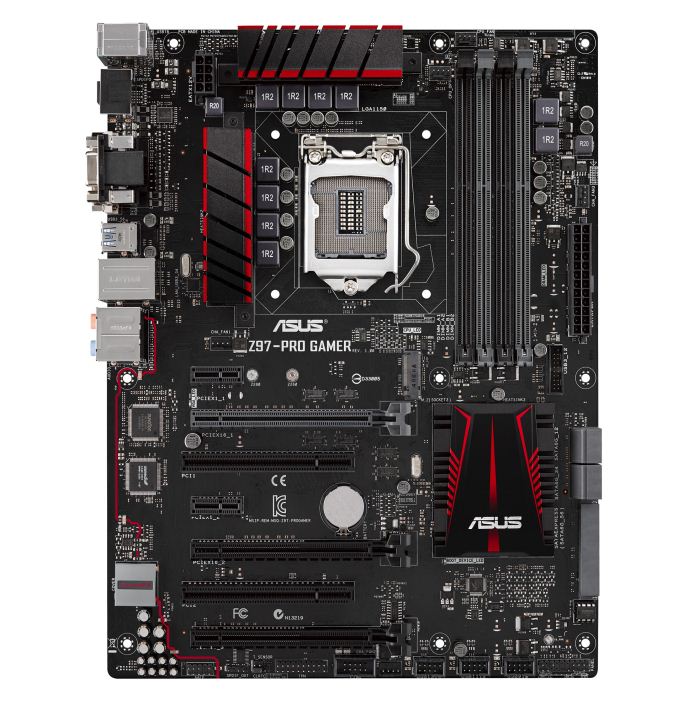 The Z97-Pro Gamer is almost a cut down version of the Z97-Pro, but with ROG gaming features added. From the channel side of the equation we have M.2 x2 and SATA Express support along with ASMedia controllers for extra USB 3.0 ports and PCIe to PCI connectors. From ROG it borrows some of the aesthetic qualities (red/black heatsinks), SupremeFX audio, ROG oriented DIGI+ control of the power delivery, extended BIOS options and the ROG software package.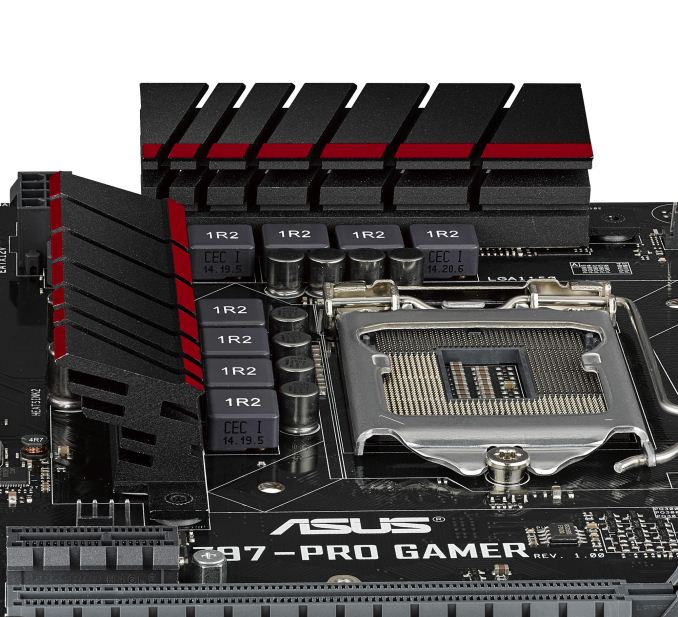 The PCIe layout focuses on an x8/x8 split for SLI and Crossfire, with a final PCIe 2.0 x4 from the chipset for additional cards rather than an x8/x4/x4 split overall for tri-AMD gaming which might not scale appropriately with a Pentium CPU. The USB and Ethernet ports are protected individually against electrostatic discharge, with that Ethernet port being an Intel (I218-V I would assume) to be used alongside the GameFirst II packet prioritization software. The SupremeFX audio hides an ALC1150 codec with PCB separation, EM shields and auto-detecting headphone amplifiers.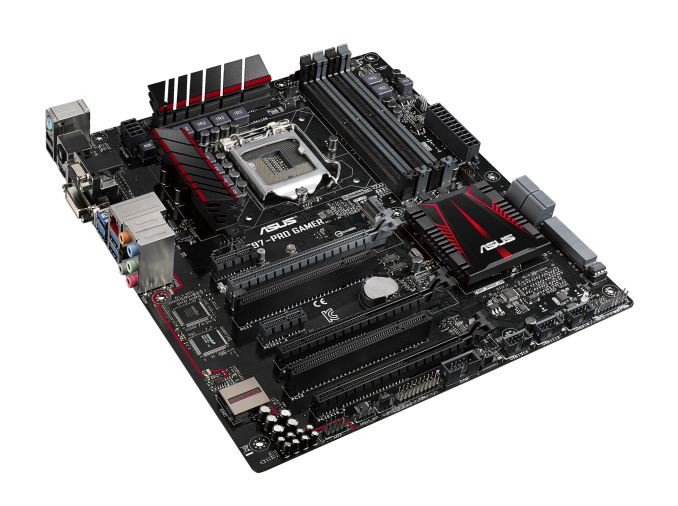 As this announcement was made via the ROG website, the North American official announcement might not be far away. At the point in time where the board is officially released, we should learn more about pricing and availability.
Source: ROG