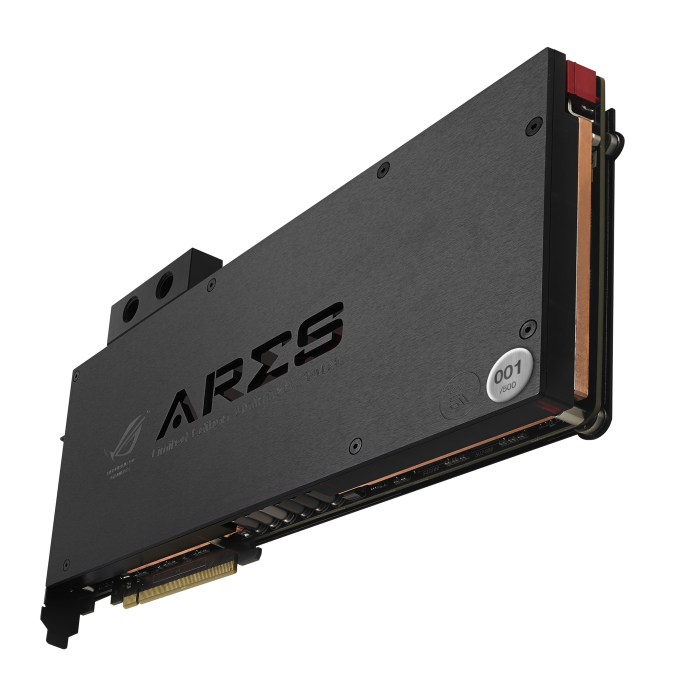 The Radeon R9 295X2, or any graphics card that comes pre-liquid cooled, comes up against a barrier. There will be a market segment that cares more about the card than the cooling, and would rather not have to spend the extra on the cooling because they want to apply their own, or a waterblock. Aside from the leaked images on the web showing a triple-slot air cooled version of the 295X2 from Powercolor, ASUS is going to address this issue with the Ares III for users building their own water cooling loops.
The new card will come pre-fitted with a custom designed EK water block, and only 500 units will be made so expect this thing to be pricy. The two Hawaii XT GPUs are said to be 'hand-chosen' for the cards, and one would assume that the card comes with a decent overclock pre-installed. If not, the main purpose of the card would be for the user to overclock, or for the system to run as cool and quiet as possible. Based on internal testing, ASUS states that a 120x3 water cooling loop is recommended as a minimum.
The GPU is single slot, meaning that the top of the card seems taller than the standard height of GPU. Pricing is not yet set but expect a release in Q3.