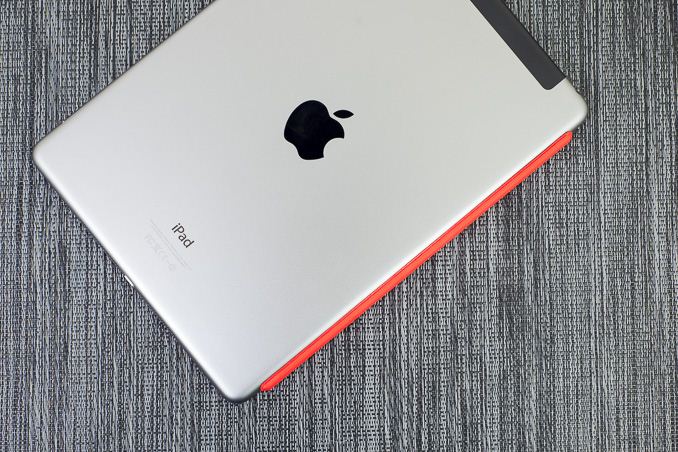 A year ago during my review of the LTE iPad 3 I decided to find out how long the iPad would last as a personal hotspot. With the display off and a single notebook tethered wirelessly to the iPad downloading at a constant 50KB/s, the LTE iPad 3 lasted 25.28 hours on a single charge.
The new iPad Air moves to a much smaller battery (32.4Wh vs. 42.5Wh), but at the same time it enjoys much lower platform power. The A7 SoC is built on Samsung's 28nm LP process, while the A5X used in the iPad 3 was a 45nm part. Qualcomm's MDM9600 in the iPad 3 was also built on a 45nm process, compared to the 28nm process used on the MDM9615M (the same modem used in the iPhone 5s). An improvement of two process nodes on both the SoC and modem should account for something.
I also crudely measured idle platform power as being substantially lower on the iPad Air compared to the iPad 4. All indications seem to point to the iPad Air being just as capable of an LTE hotspot with insane battery life as previous generation models. To find out I crafted a slightly updated version of the old test.
I set the iPad Air up as a personal hotspot, wirelessly tethering it to a 13-inch MacBook Pro with Retina Display. I started a constant 100KB/s transfer on the MacBook Pro (2x the transfer rate of my iPad 3 test) and with the iPad Air's display off I measured battery life. Last time I chose 50KB/s as it was the average transfer rate across our old WiFi web browsing battery life test, I doubled the workload to be more reflective of more strenuous demands. In reality I'd expect to see a burstier usage profile, but that's something for me to test down the road.
A total of 24.08 hours and over 8GB of transfers later, the iPad Air finally died. Just like last time, you'll likely burn through your monthly data allotment before you run out of power.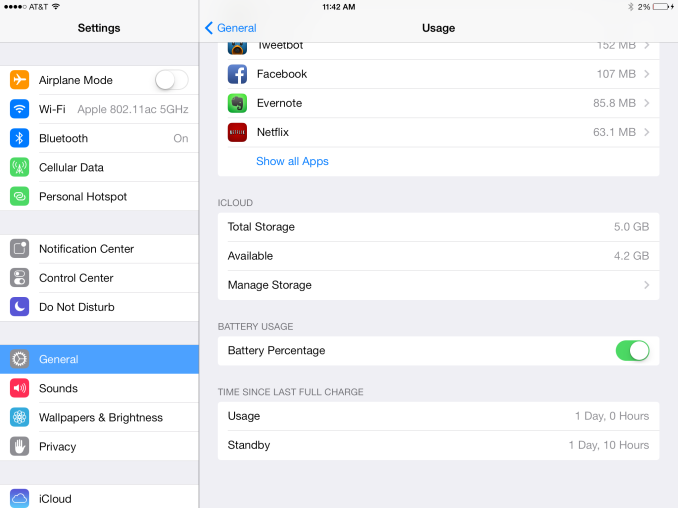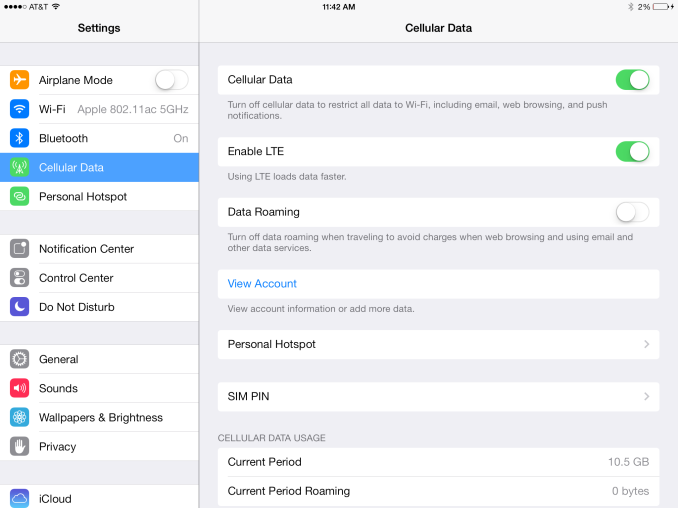 I've always been a fan of tablets with cellular connectivity as it is really improves the usability of the device. Tethering to a smartphone is always an option, but there's something to be said about the convenience of having a single device that is immediately connected. The ability to turn a tablet into an LTE hotspot with incredible battery life is just an added bonus.