Every time I feel like I'm done posting about HP's hardware refreshes, they have another press conference and another announcement. Typically a constant stream of releases and conferences is indicative of a back and forth between competing vendors, trying to steal thunder, but Dell, Acer, and Toshiba have all been strangely silent. Today is at least a little different, though; HP is fleshing out their refreshed business lines a little more, but they're also updating two of their consumer notebooks.
First on the block is HP's ProBook 5330m. If you've been following our coverage of HP's business notebook announcements (and we have a review of the EliteBook 8460p en route as well), the 5330m is going to seem a little old hat at first: it has a Sandy Bridge processor (no dedicated graphics options) and 13.3" screen inside a sleek brushed aluminum shell. The difference here is that the ProBook is the first business-class notebook in HP's stable to feature their much-ballyhooed Beats Audio. In our experience with the HP Envy 17, we found Beats Audio to be at least a moderate improvement over the typical notebook audio (though it still trailed in comparison to the sound systems on Dell's XPS laptops). The ProBook 5330m also has an optional backlit keyboard. HP expects it to be available today starting at $799.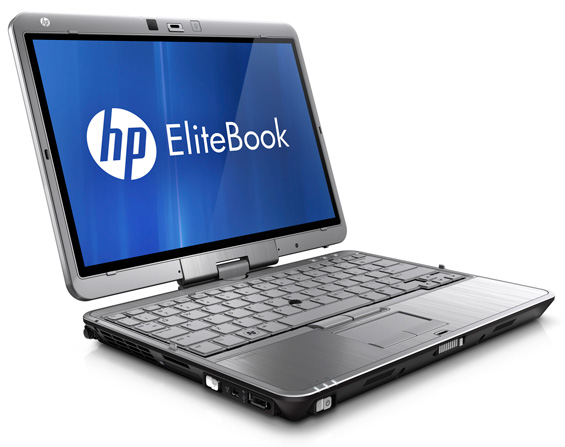 HP is also introducing two new EliteBooks, the 2560p and 2760p. From the model numbers one might suspect these are larger desktop replacement notebooks, but actually they're both 12-inch machines. The EliteBook 2560p is typical of HP's new line of business notebooks, just fun sized, with a 12.5" 1366x768 matte screen and the usual Sandy Bridge trimmings. The EliteBook 2560p is expected to be available on May 23rd starting at $1,099.
The 2760p on the other hand is a new tablet PC, proving this form factor just refuses to die. It has some of the same brushed aluminum style of its kin, but has a keyboard that hearkens back to HP's last generation. HP offers it with a 1280x800 "ultra-wide-viewing-angle" multi-touch screen standard with optional "Outdoor View" version. Odds are good this is packing an IPS panel, so individuals looking for an alternative to Lenovo's IPS 12" notebook might want to check it out. Interestingly, HP says they're keeping the 16:10 aspect ratio on the 2760p because of customer demand; we're not sure why no one demands the same on other laptop LCDs, as 16:9 generally isn't looked on favorably by most of our readers. The EliteBook 2760p is expected to be available today starting at $1,499.
Finally, HP is refreshing their Mini 210, dv4, and ENVY 14 notebooks, making this a good day for fans of more portable machines.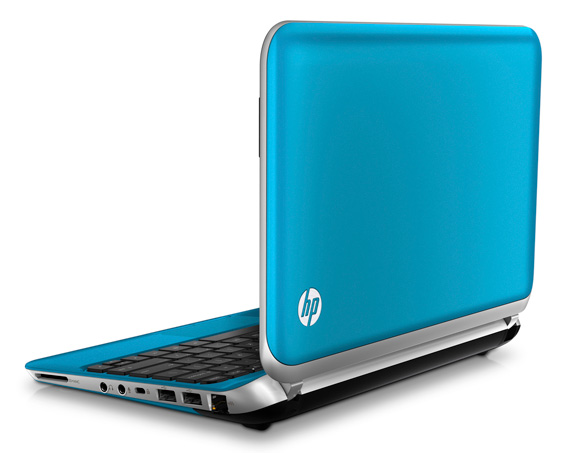 Since we know you're champing at the bit for another Atom-based netbook and you can hardly contain yourselves, we'll start with the Mini 210. It comes with an Intel Atom N455, 1GB of DDR3, Beats Audio, and a 10.1" glossy, LED-backlit 1024x600 screen. The shell has seen a slight redesign to bring the Mini 210 in line with HP's other consumer notebooks, but the insides are the same stuff you've been suffering through for the past couple of years. It's expected to be available on June 15th for $299, but if you're in the market for a netbook you may want to save yourself some time and energy and just pony up for the Bronze Editor's Choice award-winning dm1z with AMD's E-350 Fusion processor. It's $100 more, but it has a higher-resolution screen, full-sized keyboard, and usable internal hardware.
The dv4 and ENVY 14 are much less changed. Each has been updated to Intel's Sandy Bridge, and features Beats Audio and HP's CoolSense technology to keep the notebook running frosty and quiet, depending on the workload. The ENVY 14 also sees an upgrade to USB 3.0. The updated dv4 starts at $599 and is expected to be available on May 18th; the updated ENVY 14 starts at $999 and is expected to be available June 15th.