Including Apple, we've covered six major players in the high end smartphone SoC space: Apple, Intel, NVIDIA, TI, Samsung and Qualcomm. Not all of these six will survive in the long run. We'll see acquisitions, poor execution and architectural inefficiency all contribute to the whittling down of this list. The process will take a while, but in the long run I don't believe the market will be able to support this many players in the SoC space. Today I believe we may have seen the first sign of weakness from one of the players.
Samsung's Galaxy S line of smartphones and the Galaxy Tab both used Samsung's own Hummingbird SoC. At its press conference before Mobile World Congress Samsung announced the Galaxy Tab 10.1 and a new Samsung superphone will both use NVIDIA's Tegra 2 SoC instead of something of Samsung's own creation.
All isn't lost for the Samsung SoC group as it also announced that the forthcoming Galaxy S 2 will use Samsung's recently announced Orion SoC.
I can't stress how big of a win this is for NVIDIA. To have the mobile arm of one of your competitors use a Tegra 2 in a tablet and phone is huge. While LG was first out the gate, Motorola brought the polish and name NVIDIA needed in a partner. Samsung will likely take that to the next level.
The move also makes sense for Samsung. By going with NVIDIA, Samsung gets access to the reference platform for Honeycomb and will likely get to market sooner than if it had waited.
The Galaxy S II
Samsung also announced the Galaxy S II based on Samsung's own SoC design.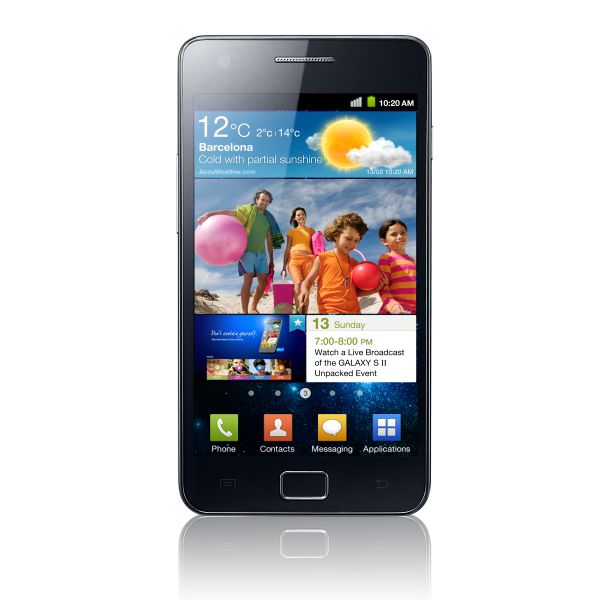 The Galaxy S II has a 4.3-inch Super AMOLED Plus display and is only 8.49mm thin. The phone continues the Galaxy S tradition of being incredibly lightweight at 116g.
The Galaxy S II has a 1650 mAh battery and Samsung is promising improved standby and talk time vs. the original Galaxy S.
The phone also supports NFC, HSPA+ 21.1 Mbps, Bluetooth 3.0, 1080p full HD recording/playing, an 8MP rear facing camera with LED flash and WiFi Direct for wireless syncing. The Galaxy S II will run Android 2.3.
More info as we get it.