GPU Performance
GPU performance of the Zenfone 8 is interesting given that's it's currently the smallest Snapdragon 888 device we have at hand. We've had determined that the Snapdragon 888 is a quite power hungry SoC, so combining this with a smaller phone which has a lesser thermal envelope isn't quite the recipe for success.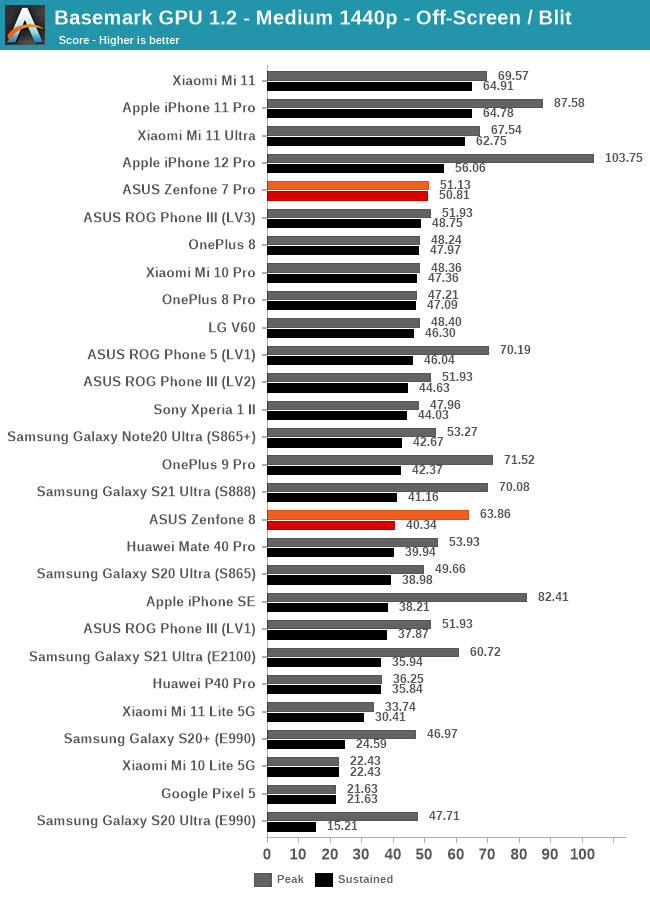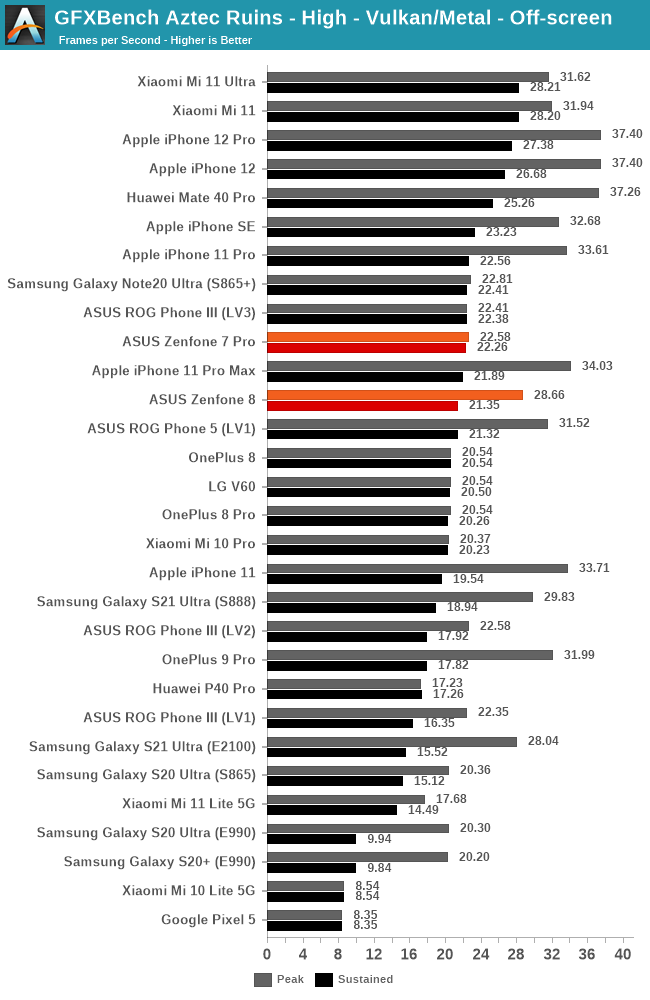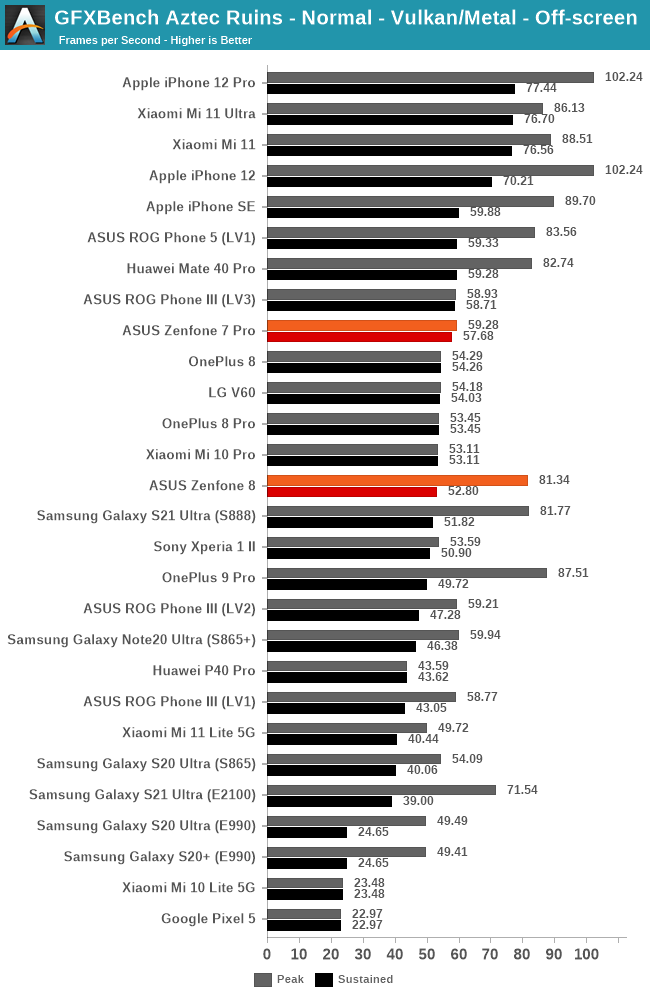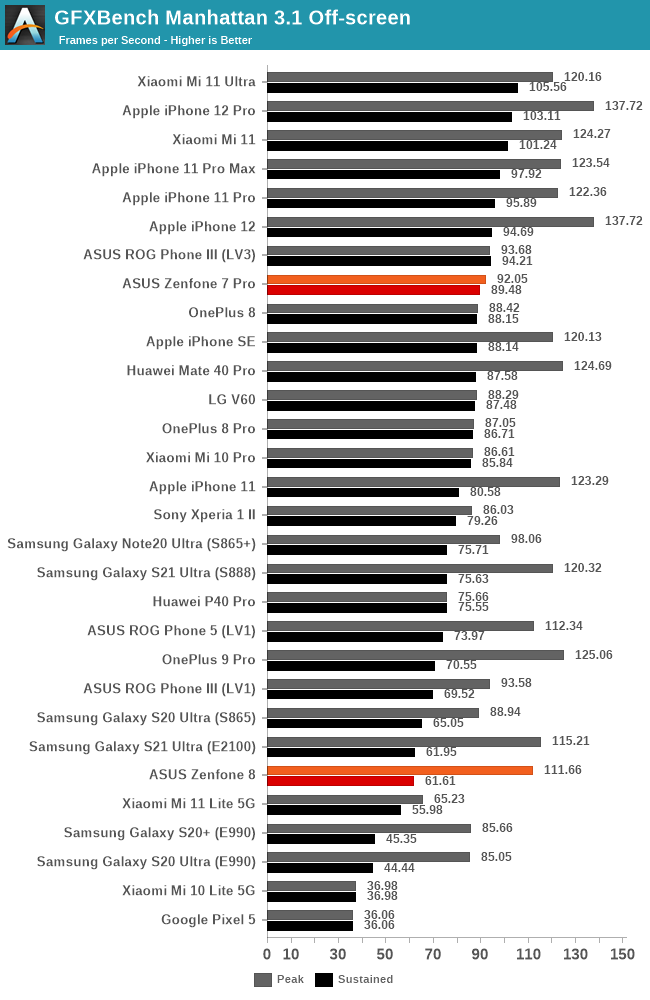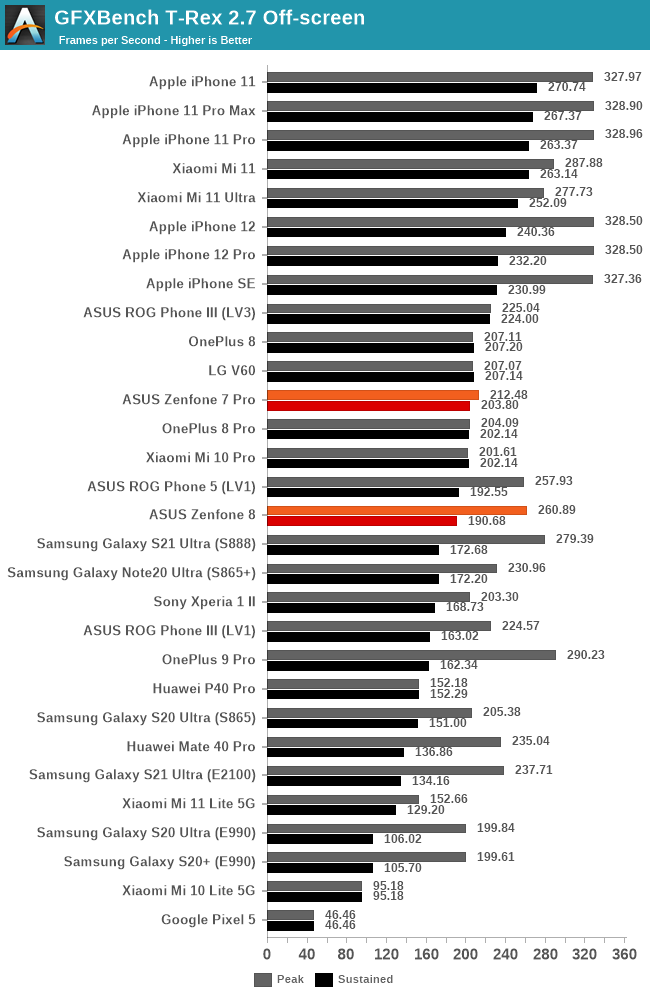 Throughout the benchmark scores, we can indeed see that while the Zenfone 8 outperforms the Zenfone 7 Pro quite easily when it comes to the peak performance, the new smaller phone actually regresses its sustained performance to below the levels of its predecessor once the device heats up and becomes thermally saturated. ASUS has quite reasonable thermals here and the phone doesn't exceed 42-43°C peak skin temperatures which is a reasonable and good behaviour, it's just that the resulting power levels here mean that the SoC and GPU have to throttle quite a bit.
The end results aren't bad, and the phone is still plenty competitive, it's just that it doesn't really showcase any performance advantage over the last generation of devices.