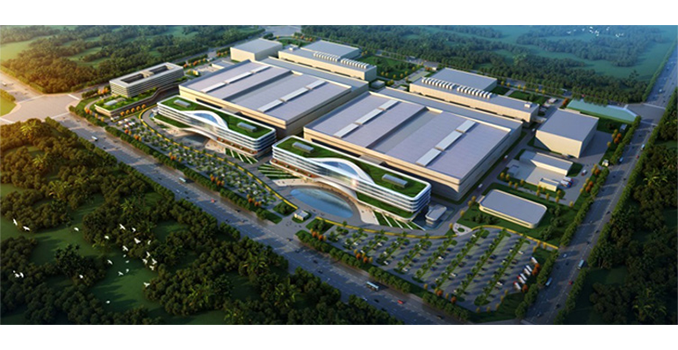 The U.S. Department of Commerce this week banned U.S. exports to a China-based maker of DRAM. The DoC believes that Fujian Jinhua Integrated Circuit Company (also known as Fujian or JHICC) not only uses technologies obtained from Micron, but also threatens the latter's long-term economic viability and therefore could also be involved in activities that are contrary to the U.S. national security interests.
In the meantime, the U.S. Department of Justice has also filed an indictment against JHICC, United Microelectronics Corp. (UMC), and several individuals accusing them of corporate espionage and stealing IP from Micron. Between the two, the U.S. authorities essentially sided with claims that Chinese makers of memory have illegally obtained IP and technologies from DRAM makers from the U.S. and potentially other countries.
A Complicated Situation
As a result of DoC actions against JHICC, all U.S.-based (and, actually, non-U.S.-based too) companies will require a special license for all exports, re-exports, and transfers of commodities, software and technology subject to the Export Administration Regulations (EAR). DoC makes no secret that such license applications will be "reviewed with a presumption of denial", so it will be tremendously hard for JHICC to obtain practically everything, including Windows 7 licenses for manufacturing equipment and production tools themselves (ASML has a strong presence in the U.S., whereas Nikon Precision is based in California). Meanwhile, the whole situation is somewhat more complex.
"When a foreign company engages in activity contrary to our national security interests, we will take strong action to protect our national security. Placing Jinhua on the Entity List will limit its ability to threaten the supply chain for essential components in our military systems," Secretary of Commerce Ross said.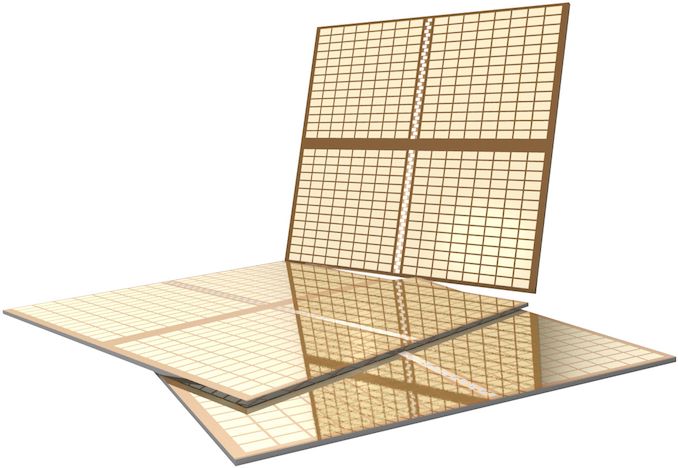 The indictment from DoJ may also have very serious consequences for JHICC, UMC, and several individuals. If found guilty, the companies will face forfeiture and a maximum fine of more than $20 billion, which might easily destroy almost any firm. As for individual defendants, they are facing a maximum sentence of 15 years imprisonment and a $5 million fine. Besides, any products containing allegedly stolen IP will be banned from the U.S. market.
Without any doubts, a strong new player on the DRAM market poses a threat for the whole industry when it comes to its economic viability, and the DoC is correct when it does not underestimate the DRAM effort. If Chinese companies flood its domestic market with their own memory, global businesses of Micron, Samsung, and SK Hynix might suffer. Micron will of course suffer the most as it is the only DRAM maker with no semiconductor production facilities in China. Meanwhile, for Tianxia the DRAM effort is part of a larger "Made in China 2025" project (which we are going to discuss below) that includes establishment of a domestic semiconductor industry, so actions of the DoC against JHICC may slow down the DRAM endeavor, but will barely affect the grand plan that the Chinese authorities have.
Since DRAM and NAND are commodities that China has to buy from abroad in order to build hardware that is then sold worldwide, it is natural for China to want to produce them locally. It does not mean that producing DRAM is easy. Developing a competitive chip manufacturing technology from scratch is a tremendously hard task these days as leading makers of semiconductors have spent decades researching microelectronics and have both experience and IP. Building an industry that requires a variety of manufacturing processes is close to impossible. Meanwhile, this is exactly what the Chinese government is attempting to do these days with semiconductors. In the recent months Micron and some other makers of memory accused Chinese DRAM producers of illegally obtaining IP from memory makers based in South Korea and the U.S.
Micron Acquisition Attempt
It all began in May 2015, when the Chinese government announced its "Made in China 2025" initiative to broadly upgrade Chinese industry a decade later and reduce the country's reliance on foreign goods and components. Establishing a competitive domestic semiconductor industry is a significant part of the plan and producing volatile and non-volatile memory is considered one of its crucial parts.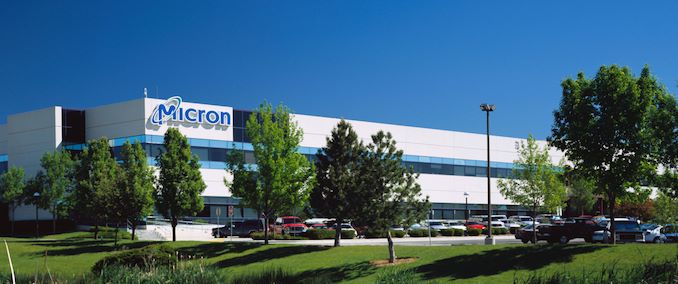 At first, government-controlled Tsinghua Unigroup tried to acquire Micron and get all the technologies and IP it needed to make DRAM and NAND legally. That deal never worked out and it is widely believed that the Committee on Foreign Investment in the United States (CFIUS) would have blocked the deal. Since by 2015 only three major makers of DRAM remained on the planet, and as giants like Samsung as well as SK Hynix could not be purchased, the Chinese government turned to different tactics in a bid to get what they needed.
Buying DRAM Technology from… UMC?
In February 2016 local authorities in Fujian, China, (which are still controlled by the central government) established Fujian Jin Hua Integrated Circuit (JHICC). In May, 2016, JHICC signed a contract with UMC to develop a competitive DRAM manufacturing technology. According to Micron, UMC would get $300 million in R&D equipment in exchange for an advanced DRAM technology. JHICC started to construct its first 300-mm fab in July 2016 (i.e., well before it had a process technology ready). This fab costs $5.65 billion and is about to start production of chips. However there is substantial proof that UMC did not really develop a new DRAM process, but instead headhunted engineers from Micron's operations in Taiwan in early 2016 and asked them to steal specs and peculiarities of Micron's chips and process technologies.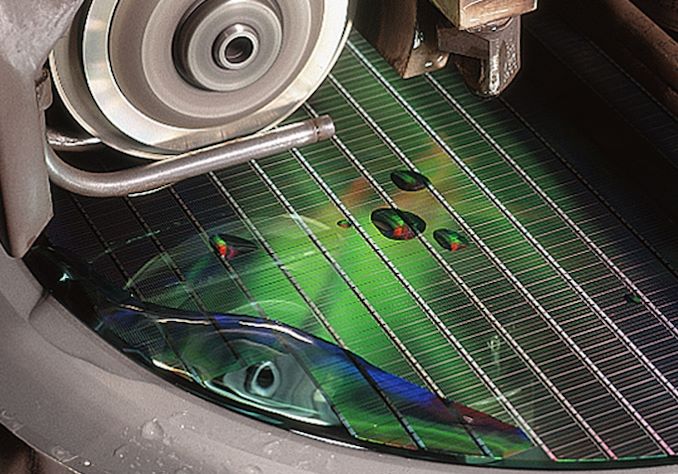 Micron accuses Stephen Chen, a former site director at Rexchip in Taiwan (Rexchip became a part of Micron in 2013) who was hired by UMC in the second half of 2015 and became a senior vice president, of stealing 'trade secrets'. The company also accuses J.T. Ho and Kenny Wang, its former process integration managers, of stealing documents related to Micron's process technologies. All three people had all the information about then-current and some upcoming memory products from Micron. Based on what is publicly known about JHICC's process technology that will be used to make DRAM chips, it appears like that UMC and JHICC have managed to obtain and at least partially replicate one of Micron's 20 nm-class fabrication process they now call '22 nm'.
Furthermore, the U.S. DoJ has found the evidence from Micron and Taiwanese authorities viable enough to file a civil lawsuit seeking to prohibit JHICC and UMC products developed using Micron's IP from exporting to the U.S.
Micron started to suspect that it had a leak of confidential information after JHICC and UMC demonstrated a presentation containing Micron's code names at a recruiting event aimed at Micron staff in the U.S. In the meantime, Taiwanese authorities charged Stephen Chen of stealing trade secrets from Micron. After conducting an internal investigation, Micron filed a complaint against the said companies in Federal District Court for the Northern District of California in December, 2017.
In response, JHICC and UMC sued Micron in Fuijan, accusing it of infringing their patents in China. All of these patents were originally issued to UMC and given the fact that this company does not produce DRAM or NAND, it is highly likely that they are related to production of semiconductors in general. Micron denies that it had infringed them because they are invalid, according to the company.
Samsung and SK Hynix Targeted Too
Micron is not the only company that poses interest to Chinese makers of DRAM. Apparently, South Korean producers of memory are also targets of industrial espionage by the said companies, a report from The Korea Times said citing an "official directly involved with the issue."
Both Samsung and SK Hynix have production plants in China, so it remains to be seen how these companies deal with this delicate situation. Neither of them are interested in helping a potentially mighty rival, but they cannot fight government-controlled companies without a risk of ruining relationship with authorities.
Chinese DRAM Is Already Here
Despite controversies when it comes to DRAM-related IP, patents, process technologies, and other factors, there are at least three DRAM producers from China that either already make memory, or are about to start manufacturing operations. Besides JHICC, there are Innotron Memory and about Xi'an UniIC Semiconductors. Ironically, the latter inherited IP and process technologies originally developed by Qimonda (which assets were acquired by Elpida and which itself was taken over by Micron). Neither of these companies are under attack by foreign companies or governments (at least as of today), so the Chinese DRAM industry is developing and actual memory chips are already available. Furthermore, if you take a look at the list of JEDEC members, you will find a lot more names from Tianxia that are not only getting ready to make DRAM or NAND, but test equipment for memory chips too.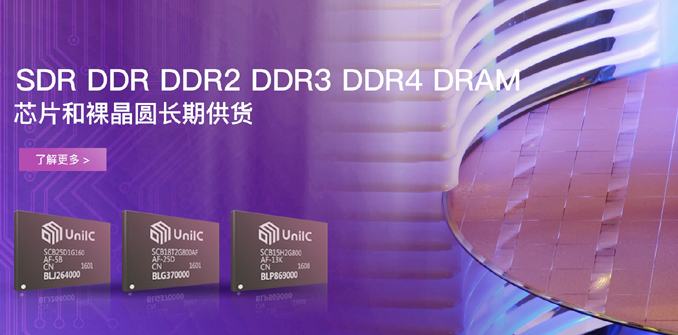 With the "Made in China 2025" plan in place, it is evident that China will work rigorously to develop its own semiconductor industry. The early attempts look like a mixed bag, given the DRAM controversies, CPU joint-ventures with AMD and Via Technologies (as well as multiple developers of Arm-based SoCs), licensing of 3D NAND, and so on. The big question is whether you can sustain an industry by either licensing or copying someone else's work?
A History Lesson
Here is a quick example from the past. Having plenty of natural resources, but lacking the industry and designs, the USSR began to buy factories and blueprints from companies like Ford in the 1930s. The country needed both manufacturing technologies and actual products to develop after the devastating civil war of 1917 – 1922, so timing was crucial. The USSR did not stop there: it bought multiple designs from the U.S.-based companies after the World War II, then it bought the Fiat 124 blueprint and factory from Fiat in 1970 (i.e., a process technology + the design). The Fiat 124 small family car design branded as VAZ in the USSR and then in modern Russia had been evolving from 1973 all the way to the 2000s (because at some point the USSR/Russia was no longer able to buy technologies from the West), but it had never been truly competitive against the Western counterparts. Nowadays the automaker AutoVAZ is majority owned by the Renault-Nissan-Mitsubishi Alliance, it produces vehicles based on platforms developed by Renault/Nissan with some customization considering local realities. From a high point of view, the Russian automotive industry has never taken off and today it is a part of the international auto industry.
Something similar might happen to the Chinese semiconductor industry. Now that Micron, (as well as Samsung and SK Hynix, but unofficially) has accused JHICC of stealing its IP, it is probably going to great length to avoid such a situation in the future. All DRAM makers are going to protect their secrets and technologies more rigorously than ever in a bid not to help their rivals. Therefore, once Micron (or any of the aforementioned memory companies) moves to, say, 4F² cell structure for DRAMs (that has been in the plans for sub-20 nm processes anyway) that will enable to them to make chips smaller and cheaper, companies with outdated fabrication processes and cell structures will not be able to compete in terms of costs. Eventually, with DDR5 and various specific DRAM products (LPDDR, HBM, Wide I/O, etc.) they will not be able to compete in terms of performance too, essentially shrinking their addressable markets.
Things Getting Tougher
To make things even harder for Chinese DRAM makers in general, there is an ongoing trade feud between the U.S. and China. The actions of DoC and DoJ against JHICC may be an isolated case, or may be an element of this confrontation. Considering the background of the ongoing Micron vs. UMC legal battle and with facts already discovered by the Taiwanese authorities, it is highly likely that the plaintiff will win a cease and desist in the order barring all devices featuring the infringing memory chips from the U.S. market. In fact, the DoJ is essentially doing the same thing as Micron: barring any JHICC-made memory or products containing such chips from the U.S.
Another move could be getting a cease and desist order in the Netherlands (the ports of Amsterdam and Rotterdam are the points of entry for virtually all the electronics made in China in the E.U.). Blocking two major markets for devices featuring DRAMs from JHICC will be a problem for this memory maker in particular and for China in general. Considering the fact that JHICC now cannot license anything or buy new equipment, it is going to be extremely hard for the company to take off and stay competitive even if it does.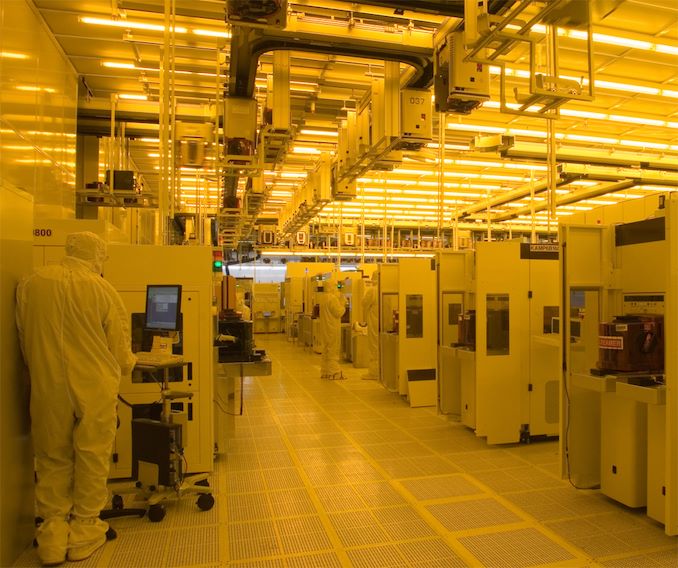 There is a reason why China wants its semiconductor industry up and ready right now. The government wants to maintain its exports and lower its imports. China has already done a lot to build up its internal market, but it is unclear whether it is big enough for domestic designs and locally-developed process technologies. The latter may not be as advanced as those designed in the U.S. or South Korea, but remain good enough for mainstream products sold in China. Meanwhile, the U.S. DoC and DoJ just demonstrated that they have a toolset that they will not hesitate to use if they find that interests of companies like Micron are affected by infringements of IP rights by emerging rivals. If more companies join the U.S. DoC's Entity List, then without proper access to technologies and new equipment, it will be far more difficult to develop Chinese semiconductor industry in the coming years.

UPDATE: JHICC denies it has violated Micron's IP rights (via Reuters).
Related Reading:
Sources: Department of Justice, Department of Commerce, NY Times, Korea Times, Micron, Micron's Complaint.