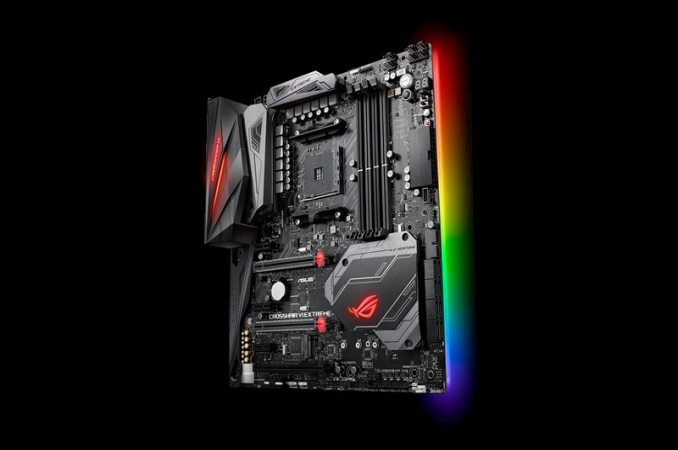 AMD's Ryzen CPUs made a large impact on the market starting around mid-2017 when they were released. When Ryzen based CPUs hit the scene, performance was on generally on par or better than its Intel counterparts and pricing was notably better for the same thread count. This was a dramatic change from previous generations and brought competition back to the CPU market. Fast forward to today and AMD's new Ryzen-based APUs are being released – the Raven Ridge-based Ryzen 5 2400G and Ryzen 3 2200G – which merge AMD's Vega GPU architecture along with Ryzen CPU.
With this latest release of what AMD is calling their 2000-series processors, existing X370, B350, and A320 based motherboards will require a BIOS update for proper support of the new APUs. As a result, all of the major board partners have released updates for their respective lineups to include AMD's AGESA 1.1.0.1 microcode, allowing existing boards to fully support these new APUs.
In accordance with this latest round of updates, we have compiled a list from four major OEMs of all the updated BIOS versions below. Missing is Biostar who did not make any announcements. We checked the website and as of today, they have not released new BIOSes for their AM4 boards which include the AGESA 1.1.0.1 update supporting these APUs.
EDITOR'S NOTE: Biostar announced its support list 2/12 after publication. It has been added below.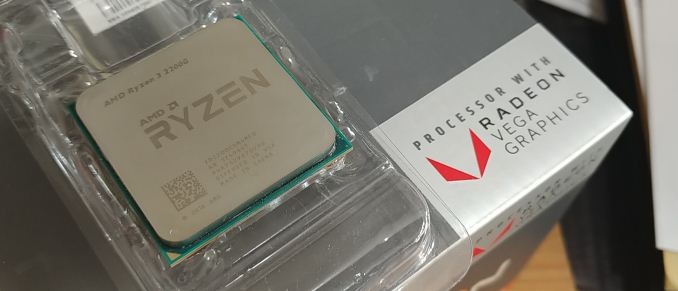 MSI
MSI distributed a press release a couple days ago on its website. These can be found at the motherboard's site and the support section.
MSI X370 Motherboards
Name
PCB Version
BIOS Version
X370 XPower Gaming Titanium
1.1
E731AMS.1C0
X370 Gaming M7 ACK
1.1
E7A35AMS.150
X370 Gaming Pro Carbon AC
1.1
E7A32AMS.280
X370 Gaming Pro Carbon
1.1
E732AMS.1C0
X370 Krait Gaming
1.0 / 1.1
E7A33AMS.190
X370 Gaming Pro
2.0 / 2.1
E733AMS.480
X370 SLI Plus
2.0 / 2.1
E7A33AMS.390
X370 Gaming Plus
3.0
E7A33AMS.580
B350
B350 Gaming Pro Carbon
1.1
E7B00AMS.190
B350 Krait Gaming
1.0
E7B08AMS.180
B350 Tomahawk Plus
1.2
E7B36AMS.180
B350 Tomahawk
1.0
E7A34AMS.1C0
B350 Tomahawk Arctic
3.0
E7A34AMS.HA0
B350 Gaming Plus
4.0
E7A34AMS.M70
B350M Mortar
1.1
E7A37AMS.1B0
B350M Mortar Arctic
2.1
E7A7AMS.AA0
B350M Bazooka
1.0
E7A38AMS.1A0
B350M Gaming Pro
1.0
E7A39AMS.2C0
B350 PC Mate
2.0
E7A34AMS.AA0
B350M Pro-VD Plus
1.1
E7B38AMS.250
B350M Pro-VDH
2.0
E7A38AMS.A90
B350I-S01
1.1
E7A40AMS.230
B350I Pro AC
1.1

E7A40AMS.110

B350M Pro-VH Plus
1.0
E7B07AMS.250
A320
A320M Gaming Pro
1.0
E7A39AMS.190
A320M Bazooka
1.0
E7A38AMS.280
A320M Grenade
3.0
E7A39AMS.A80
A320M Pro-VD/S
1.0
E7A36AMS.270
A320M Pro-VH Plus
1.0
E7B07AMS.360
A320M Pro-VHL
1.0
E7B07AMS.160
A320M Pro-VD Plus
1.0
E7B38AMS.310
A320M Pro-VD Plus
1.1
E7B38MAS.150
Asus
Asus also sent out an official announcement on their new BIOSes. The Asus website lists them as well as instructions on how to update. The X370 Crosshair motherboards are able to flash via BIOS Flashback or EX Flash 3 while the rest of the of the boards will use the more traditional EX Flash 3.
Asus X370 Motherboards
Name
BIOS Version
ROG Crosshair VI Extreme
3502
ROG Crosshair VI Hero (Wi-Fi AC)
3502
ROG Crosshair VI Hero
3502
ROG Strix X370-F Gaming
3803
ROG Strix X370-I Gaming
3803
Prime X370-Pro
3803
Prime X370-A
3803
B350
ROG Strix B350-F Gaming
3803
ROG Strix B350-I Gaming
3803
TUF B350M-Plus Gaming
3803
Prime B350-Plus
3803
Prime B350M-A
3803
Prime B350M-E
3803
Prime B350M-K
3803
B350M-Dragon
3803
A320
Prime A320M-C R2.0
3803
Prime A320M-A
3803
Prime A320M-E
3803
Prime A320M-K
3803
EX-A320M-Gaming
3803
ASRock
ASRock also made an announcement, however, it was only on their Japanese website or via email to the press. Since that was published, additional BIOSes have already been released and are listed below.
ASRock X370 Motherboards
Name
BIOS Version
X370 Taichi
4.40
X370 Killer SLI/AC
4.50
X370 Killer SLI
4.50
Fatal1ty X370 Professional Gaming
4.40
Fatal1ty X370 Gaming K4
4.50
Fatal1ty X370 Gaming X
4.50
Fatal1ty X270 Gaming-ITX/AC
4.40
B350
AB350 Pro4
4.50
AB350M Pro4
4.50
AB350M
4.40
AB350M-HDV
4.40
Fatal1ty AB350 Gaming-ITX/AC
4.40
Fatal1ty AB350 Gaming K4
4.60
A320
A320M Pro4
4.50
A320M
4.40
A320M-DGS
4.40
A320M-HDV
4.40
GIGABYTE
GIGABYTE did not have an official announcement but are listed on the website for all AM4 motherboards.
GIGABYTE X370 Motherboards
Name
BIOS Version
GA-AX370M-Gaming 3
F20
GA-AX370M-DS3H
F20
GA-AX370-Gaming K7
F20
GA-AX370-Gaming K5
F20
GA-AX370-Gaming K3
F20
GA-AX370-Gaming 5
F20
GA-AX370-Gaming 3
F20
GA-AX370-Gaming
F20
B350
GA-AB350M-Gaming 3
F20
GA-AB350N-Gaming WiFi
T20h
GA-AB350M-DS3H
F20
GA-AB350M-D3V
F20
GA-AB350M-HD3
F20
GA-AB350M-DS2
F20
GA-AB350-D3H
F20
GA-AB350-Gaming 3
F20
GA-AB350-Gaming
F20
A320
GA-A320M-S2H
F20
GA-A320MA-M.2
F20
GA-A320M-D2P
F20
GA-A320M-DS2
F20
GA-A320M-HD2
F20
GA-A320-DS3
F20
Biostar
Biostar announced their support through the Taiwan website.
Biostar X370 Motherboards
Name
BIOS Version
Racing X370GT7
F12
Racing X370GT5
F12
Racing X370GT3
F12
Racing X370GTN
F12
B350
Racing B350GT5
F12
Racing B350GT3
F12
Racing B350GTN
F12
Racing B250ET2
F12
TB350-BTC
F12
A320
TA320-BTC
F12
A320MH Pro
F12
A320MD Pro
F12
Related Reading:
Source: MSI