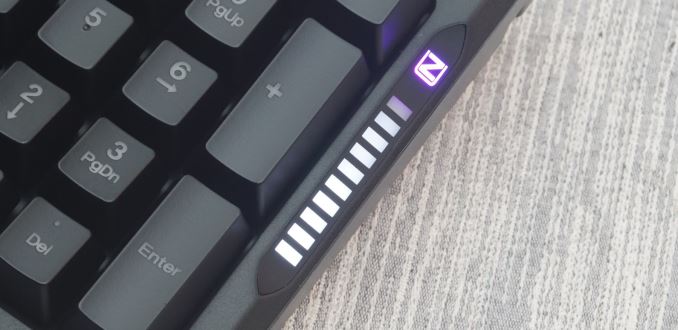 Introduction
Zalman is a well-known name in computing enthusiast's cycles, having provided advanced cooling solutions from 1999. During the last half decade, the company was diversifying into other segments of the consumer PC market, such as cases and power supplies, but the progress of the company was slowed down after Moneaul's scandal in 2014. Zalman legally severed their ties with Moneaul and, despite that setback, is moving on as an independent company since then, releasing new products and diversifying into other segments of the PC market.
One of the market segments Zalman recently entered is that of PC peripherals. Currently the company is offering seven keyboards, fifteen mice and one keyboard & mouse combo. In this review, we are going to test and evaluate the ZM-K700M, which is the keyboard at the top of the product stack. The ZM-K700M is a full size mechanical gaming keyboard that looks simple at first sight but comes with some interesting features that we have not seen on a keyboard before.
Packaging & Bundle
Zalman is supplying the K700M in a typical cardboard box, just enough to ensure the safe transportation of the keyboard. The artwork is simplistic, focused on a picture of the keyboard itself and large militaristic fonts.
Perhaps the only noteworthy part of the bundle is the supply of a USB to PS/2 adapter, for those who insist on using the PS/2 keyboard ports instead. Zalman also supplies a manual and two anti-skid rubber pads. The manual is going to be useful to the end user, as a lot of the extra features of this keyboard rely on keystroke combinations.