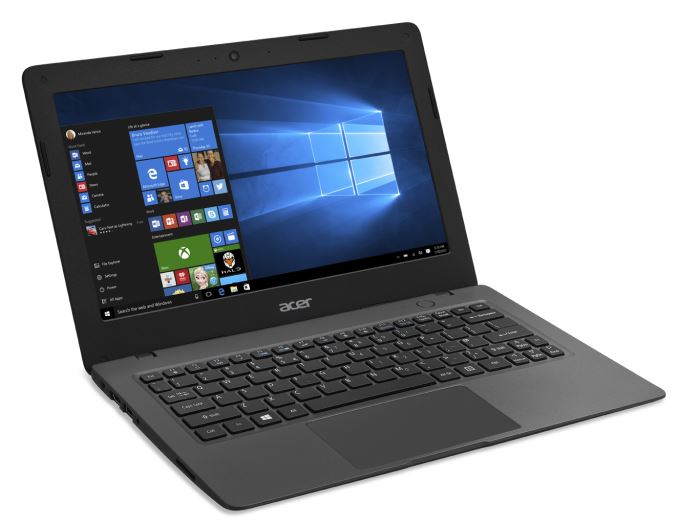 Today Acer is launching a new line of low cost notebooks, which are branded as Acer Aspire One Cloudbooks. There will be an 11.6-inch model, and a 14-inch model, and Acer manages to get both models under $200. We have seen some surprisingly decent notebooks around this price range, such as the HP Stream 11, but Acer has managed to move the barrier to entry even farther down.
The 11.6-inch model starts at only $170, with a bump in storage boosting the price to $190, or for $199.99 you can step up to the 14-inch model. For this price you get a 1366x768 resolution display, which is likely going to be a TN panel. The fanless design is powered by the 14nm Intel Celeron N3050 processor, which is a dual-core model with a base frequency of 1.6 GHz and turbo frequency of 2.16 GHz. This is going to be Airmont cores, similar to the previous N series Celerons with Silvermont. Performance expectations should be in check, but with a 6 watt TDP it should be able to maintain its peak frequency fairly well. As a comparison, the Surface 3 has four Airmont cores at up to 2.4 GHz, but with just a 2 watt scenario design power. Graphics will also get a boost over the older Celerons, with the Airmont cores now paired with Gen 8 graphics and 12 execution units rather than just 4 Gen 7 units available on the older chips.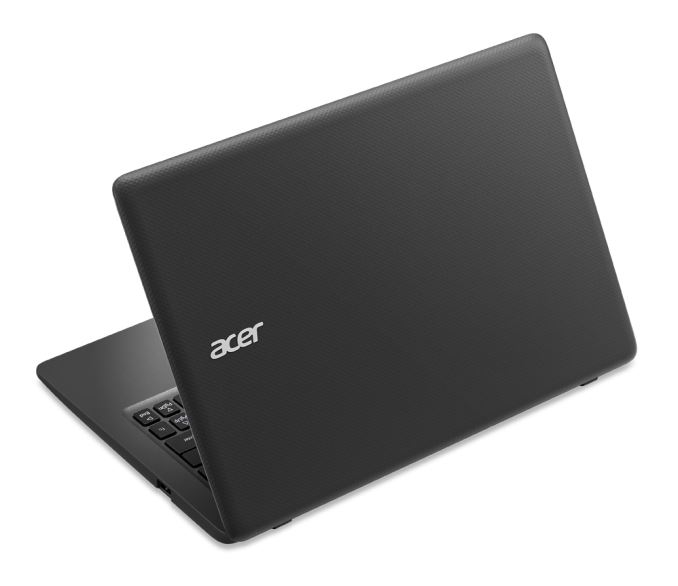 One of the ways Acer was able to hit these price points was due to the storage available. The 11.6-inch model starts with just 16 GB of storage, and even with the Windows 10 storage features which can save even more space than Windows 8.1's WIMBoot, 16 GB is not a lot for a Windows install. For those interested in this device, the $20 boost to 32 GB would be a wise investment. The 14-inch model starts with 32 GB and will also offer a 64 GB model later on. There is a SD card slot, but Windows 10 has not yet implemented the same features as Windows Phone has for SD card use, so no Windows Store apps can be installed to it yet, although that is coming later.
Acer Aspire One Cloudbook
Cloudbook 11
Cloudbook 14
CPU
Intel Celeron N3050
Dual-core Airmont 1.6-2.16GHz
Intel HD Graphics 12 EUs 320-600MHz
Memory
2GB DDR3L
Storage
16-32 GB eMMC
32-64 GB eMMC
Display
11.6" 1366x768
14.0" 1366x768
Ports
USB 3.0 x 1
USB 2.0 x 1
HDMI
SD Card Slot
Headphone
Networking
802.11ac WiFi
Bluetooth 4.0
Dimensions
H: 0.70" (17.8 mm)
W: 11.5" (292.1 mm)
D: 7.95" (201.93 mm)
H: 0.70" (17.8 mm)
W: 13.36" (339.3 mm)
D: 9.25" (235.0 mm)
Weight
2.54 lbs (1.15 kg)
3.5 lbs (1.59 kg)
Battery Life
Up to 7 hours
Up to 6 hours
Price
$169.99-$189.99
$199.99+
Both models will feature 802.11ac wireless, which is nice to see since that seems to be one of the first cuts on a budget notebook. Acer is positioning these devices as Cloudbooks, and they include one year of Office 365 Personal and the included 1 TB of OneDrive storage, and Acer is also promoting their cloud based abApps to help in keeping files in sync with smartphones and tablets.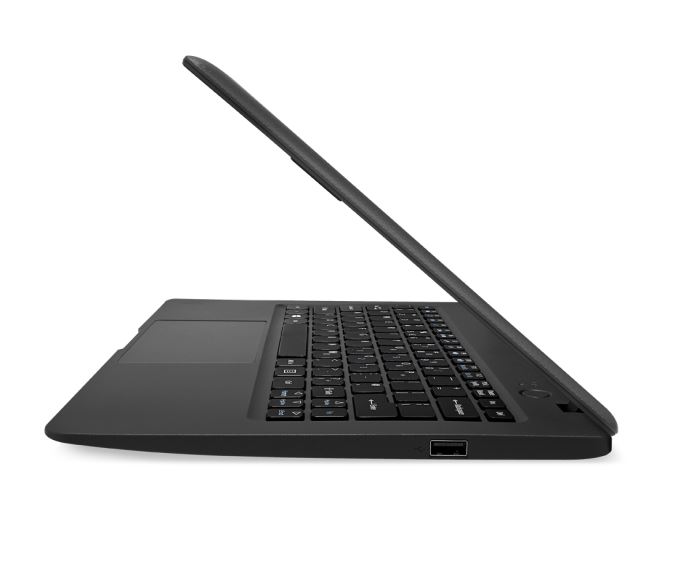 While inexpensive, Acer has done well with the design. Both models are just 0.7-inches thick, and the smaller device comes in at just 2.54 lbs, and the larger 14-inch model tips the scales at 3.5 lbs. The textured pattern is finished in a mineral grey which looks quite sharp.
The Acer Cloudbooks will be available starting this month for the 11.6-inch model, with the 14-inch version coming in September.
Source: Acer