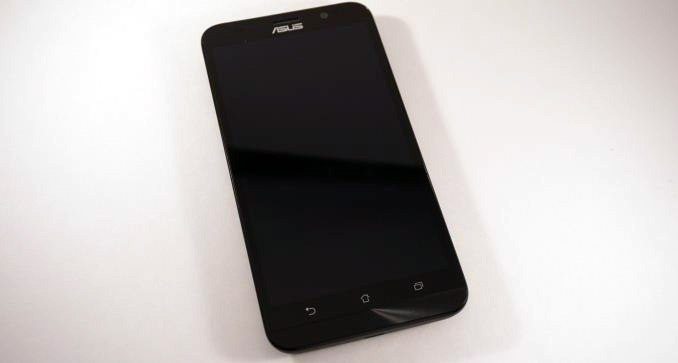 ASUS is not new to the smartphone market. Since the days of Windows Mobile (not the new Windows Mobile) they've been selling smartphones. But when it comes to Android devices they've been primarily focused on tablets. ASUS worked with Google to design and manufacture both generations of the Nexus 7, which was beloved by Android enthusiasts. Their PadFone devices were an attempt to have a smartphone that attached to a tablet shell to make a sort of 2-in-1 smartphone and tablet.
However it's only recently that the company has started making a serious push into what has become the traditional Android smartphone space. In 2014 the company had a fairly successful year in the smartphone space with their first generation of ZenFones, however while APAC sales were good they didn't quite make as big of a dent in the North American market as they could have - and likely not as big as they were hoping, I suspect.
This brings us to today with the North American launch of the ZenFone 2, the second generation ZenFone, and ASUS's second shot at making a major wave in the North American smartphone market. After initially going on sale in ASUS's home country of Taiwan on March 8th, and more recently in Japan and India, today ASUS is bringing over their latest phone to North America, where it will go on sale as an unlocked device through retailers like Amazon and Newegg.
It's hard to say which previous ASUS device the ZenFone 2 is a sequel to. It's actually a bit of an outlier compared to ASUS's earlier Android phones. Starting with the 2015 generation of ZenFones, ASUS has clamped down on the number of models they have released, ditching their broad spectrum of ZenFones in many sizes for fewer, more distinct models. As a result the last-generation ZenFones, the ZenFone 4, the ZenFone 5, and the ZenFone 6, have all been replaced with a single product, the ZenFone 2. The naming is a bit unfortunate in light of ASUS's earlier, sized-based naming scheme, but ultimately the point to take away from all of this is that what we're looking at is the second generation ZenFone. On a generational basis then, it's probably most accurate to call it a successor to the ZenFone 5, as it's similar in screen size and the ZenFone 2 is a natural progression when it comes to specifications.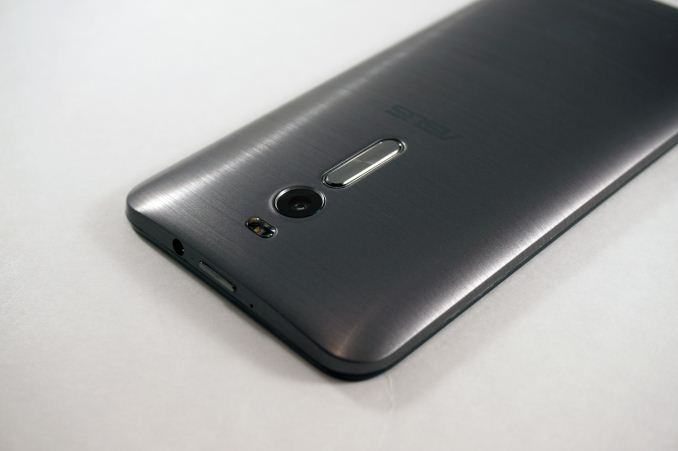 In North America the ZenFone 2 is the first of ASUS's 2015 ZenFone products to launch, and it is the company's flagship smartphone for 2015. You won't see the budget ZenFone C here, and meanwhile the only other member of the ZenFone family will be the forthcoming ZenFone Zoom. As opposed to being another smartphone, the Zoom will be ASUS's take on a true cameraphone, combining a more complex point & shoot optics system - complete with optical zoom - with a traditional smartphone.
As for today's product launch, much like its 2014 predecessors, ASUS is coming out swinging with very aggressive pricing on the ZenFone 2. With the entry level model coming out at $199 and the most expensive model at $299, at first glance it seems strange to call the ZenFone 2 ASUS's flagship smartphone. At these prices the immediate competition for the ZenFone 2 would appear to be devices like the Moto G and the Lumia 735. But don't let yourself be deceived by the price. The ZenFone 2 has some extremely impressive specifications for a low cost smartphone, launching with a fairly powerful Intel quad-core Atom SoC, 2GB+ of RAM, and a 5.5" 1080p IPS screen. As today's article is just a preview to line up with ASUS's launch I won't spend much time going over them today, but you can take a look at an overview of the ZenFone 2's specs below.
ASUS ZenFone 2 (Base)
ASUS ZenFone 2 (High-End)
SoC
Intel Atom Moorefield Z3560
4x Silvermont @ 1.8GHz
Intel Atom Moorefield Z3580
4x Silvermont @ 2.33GHz
GPU
PowerVR G6430 @ 533MHz
RAM
2GB LPDDR3
4GB LPDDR3
NAND
16GB + microSDXC
64GB + microSDXC
Display
5.5" 1920x1080 IPS LCD
Dimensions
77.2 x 152.5 x 10.9 mm, 170g
Camera
13MP Rear Facing with F/2.0 aperture
5MP Front Facing with F/2.0 aperture
Battery
3000mAh (11.4Wh)
OS
Android 5.0 Lollipop with ASUS Zen UI
Cellular Connectivity
2G / 3G / 4G LTE (Intel XMM7262 Category 6 LTE)
Second SIM 2G GSM (Intel XMM2230)
Other Connectivity
802.11a/b/g/n/ac + BT 4.0, GNSS, NFC, microUSB2.0
SIM
Dual SIM slots
Price
$199
$299
Since I've only had the phone for a couple of days at this point and haven't had a chance evaluate every last aspect of it, I'm going to divide up our coverage a bit. Lining up with today's formal launch from ASUS, I want to start with some of our more interesting data for our readers who are looking for some quick impressions before pulling the trigger. Meanwhile later this week I'll be back with a full review of the phone, including more benchmarks and a look at other aspects such as the camera and battery life.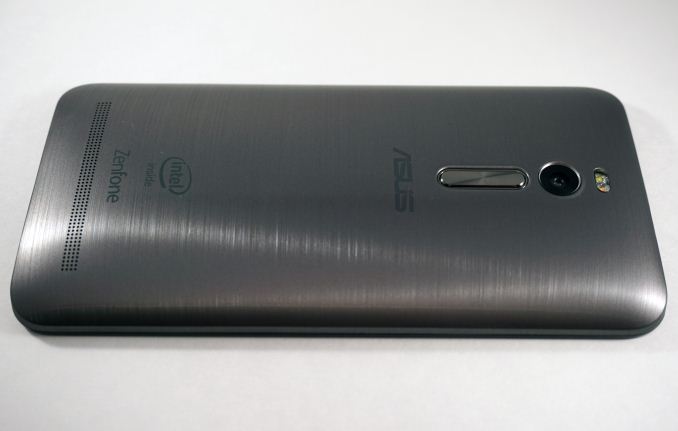 In terms of construction and build quality, I like the design of the ZenFone 2. The chassis reminds me a lot of LG's larger phones. It curves to a very thin edge, has very thin bezels, and places the volume rocker beneath the camera on the back of the phone. The materials make it look distinctly like an ASUS product, with a brushed finish that reflects light in interesting ways. Although the back of the ZenFone 2 looks like the brushed aluminum on ASUS's high end laptops, it is made of plastic. I would love if it had an aluminum build, at $199 ASUS is already packing in higher specs than competing phones with similar worldwide availability.
The one aspect of the design that I do consider questionable is the placement of the power button. It's located on the top of the device, next to the 3.5mm audio jack. Even though the ZenFone 2 is fairly small for a 5.5" device, it's difficult to reach up to the top to turn it on without having to shift your grip upward. It's not the end of the world, but I would like to see it moved to the right side of the phone for future ZenFone devices. Despite the power button placement, I'm happy with the overall design of the ZenFone 2.