The PlayOn!HD2 comes with a remote, 24W power adapter, USB 3.0 slave cable, HDMI, component and composite cables and a quick install guide.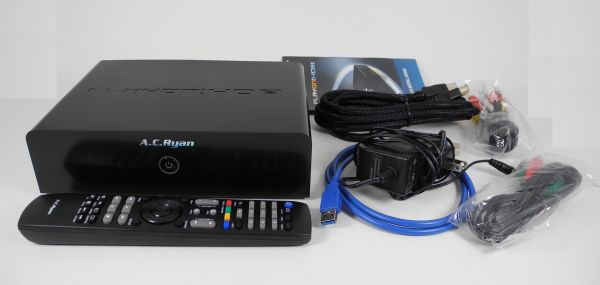 The remote is pretty prosaic, like most other media streamers. I am not sure why companies don't devote much attention to this aspect. The buttons feel very cheap and are too responsive, i.e, a single click of a menu button translates to multiple commands on the unit.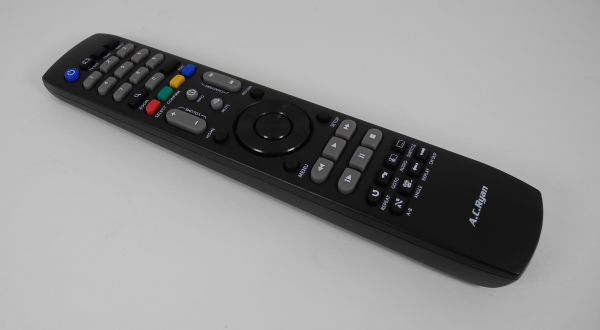 The front of the unit has the power button, while the two sides are taken up by the EZ-Drive hard disk slot and the SD card / dual USB 2.0 host / USB 3.0 slave port respectively.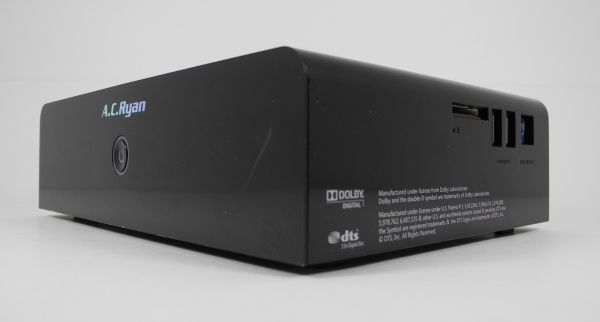 The rear side of the unit has the component and composite ports, HDMI 1.3 connector, GbE connector, SPDIF (both optical and coaxial) and the power adapter connector. There is also a small 40mm fan to keep the internal hard disk cool. It is not possible to have a media streamer with a 3.5" hard drive to be passively cooled. If you are sensitive to fan noise, you should look for a completely passively cooled solution without an internal hard disk.

In our CES 2011 coverage of A.C.Ryan, I had mentioned that the PlayOn!HD2 had a nifty EZ-Drive dock for the hard disk.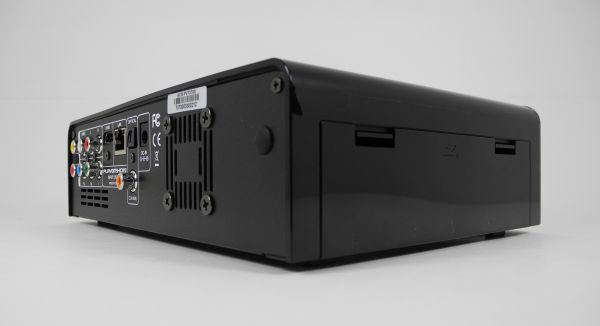 The EZ-Drive dock is one of the easiest ways that I have seen in a media player to slot in an internal hard disk. There are no screws to handle or trays to take out. There is only one way the disk can be put in, and a gentle push makes sure that the SATA pins on the hard disk are locked securely.
The PlayOn!HD2 was very straightforward to disassemble. Once we got the screws out from the rear side, we had to take out the wires connecting the power on switch / IR receiver to the board. The SATA / power connector for the EZ dock frame was next, and in no time, we had the RTD1185 board standalone.