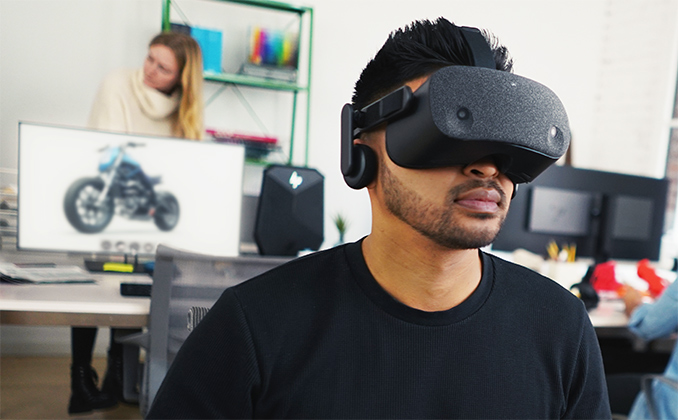 Numerous companies are making attempts to drive VR technology to the commercial space. HP this week introduced its first AR/VR headset that was designed from the ground both for consumer as well as for commercial/professional applications.
The HP Reverb VR headset is outfitted with two 2.89-inch screens featuring a 2160×2160 resolution per eye (4320×2160 combined resolution), a 90 Hz refresh rate, and a 114-degree field of view. The head mounted display (HMD) comes with a built-in inside-out 6-degree-of-freedom (6DoF) positional tracking and therefore does not need any external sensors. It also has its own spatial audio headset, and two front-facing cameras to enable augmented reality applications. The device also comes with Bluetooth connected motion controllers that are pre-synced to the headset to simplify setup.

To make the Reverb VR HMD more comfortable to use, HP outfitted it with a rather unique adjustable headstrap featuring a built-in cable management and enhanced ergonomics to compensate the weight and ensure that the headset does not fall.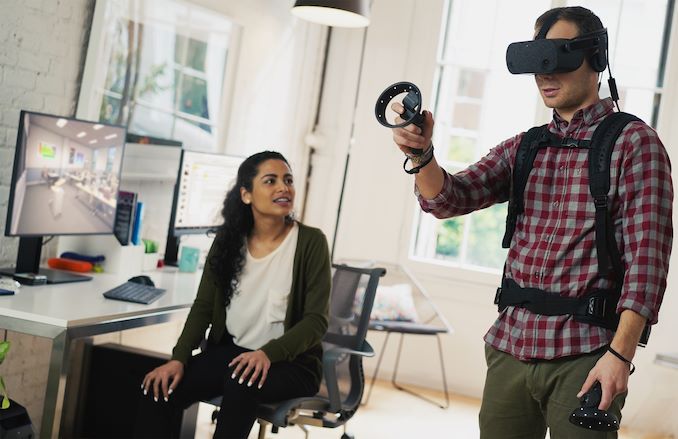 HP's Reverb headset requires a rather powerful PC with a DisplayPort 1.3 connection to ensure proper performance at a 4320×2160 resolution with a 90 Hz refresh rate. HP says that the head-mounted display is fully compatible with its Z VR wearable backpack PC, but keep in mind that certain programs might need a high-end graphics card only found in gaming/workstation desktops.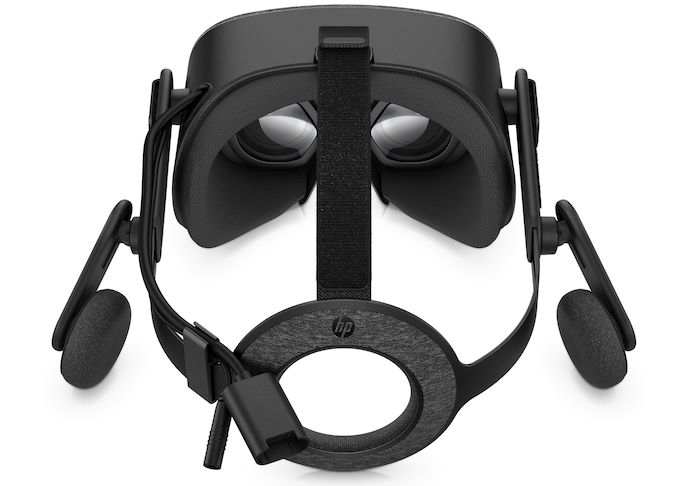 The HP Reverb VR headsets — both the Professional and Consumer Editions — can work perfectly with Windows Mixed Reality, and SteamVR applications (which are mostly games). The only hardware difference between the two versions is their bundle: the Pro model comes bundled with a 0.6-meter cable for HP's Z VR Backpack PC as well as a cleanable face cushion.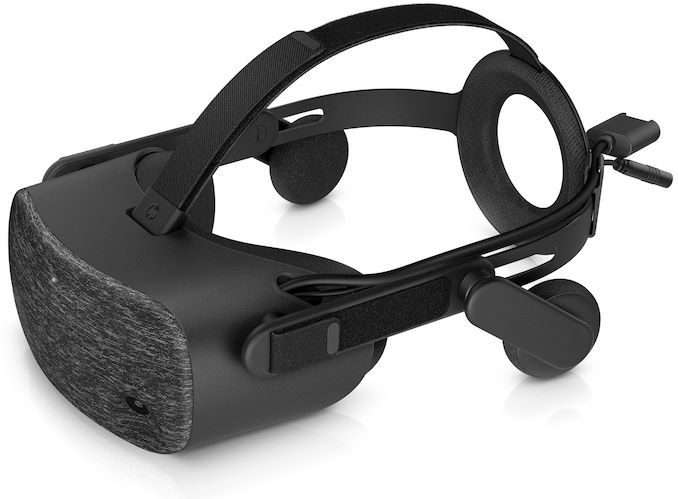 HP will start selling its Reverb VR headsets in late April. The consumer version will cost $599, the price of the professional model will be disclosed at a later date. Both HMDs will be covered with a one-year warranty with optional care packs for the Pro flavor.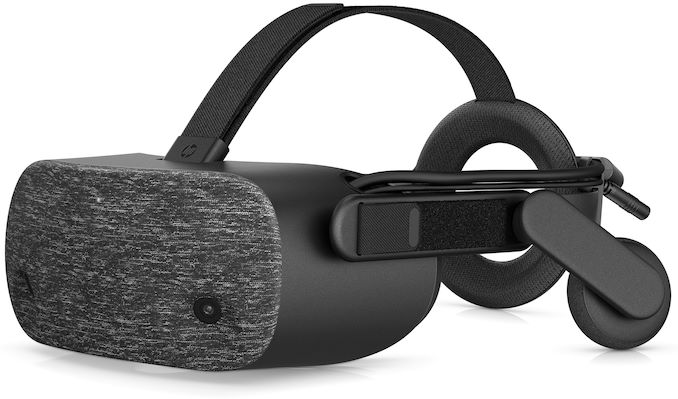 Related Reading:
Source: HP